Simple Steps for Effortless Glam by Nina Takesh
If you've ever scrolled past the IG feed of Nina Takesh you know she's known for her flawless style. Whether designing an exquisite home, remodeling a kitchen or bathroom or exploring a fabulous home on her Youtube channel, Nina delivers inspiration that can't be beat. We were so excited to get some of Nina's design tips to share with you along with her curated suggestions of how to nab her style.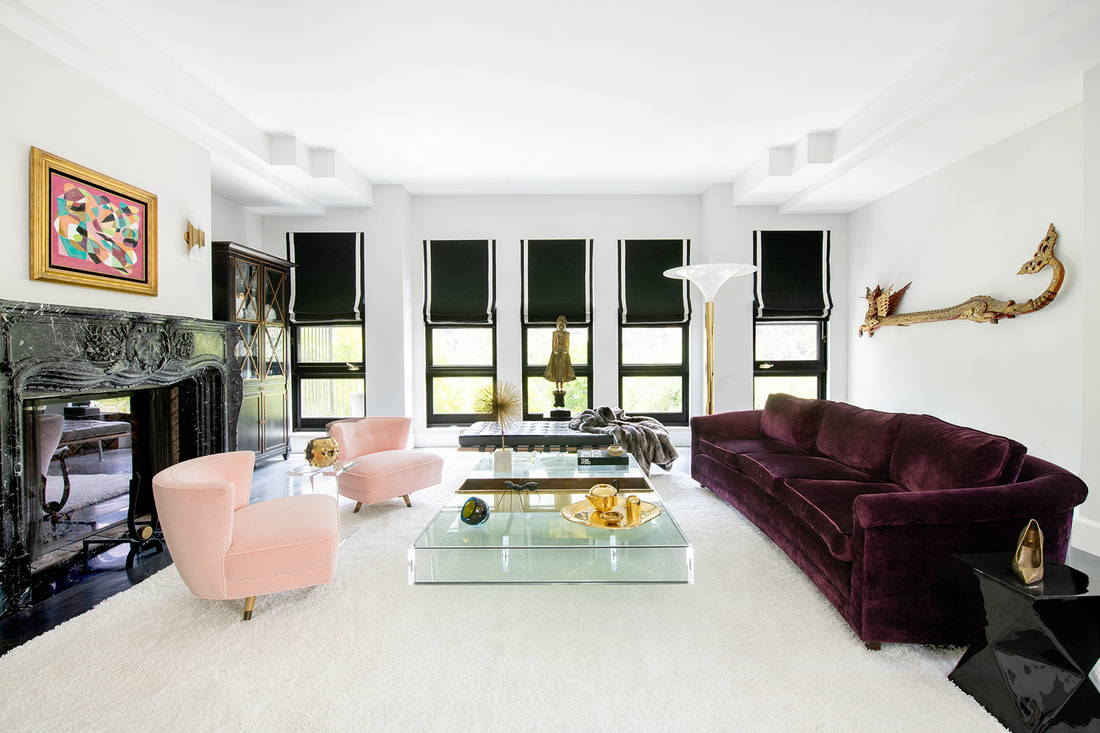 LIGHTING IS JEWELRY FOR YOUR HOME
"When designing a kitchen, it is critical to focus on your lighting selection. Lighting in your home, is no different from jewelry on your body, it creates a sense of style, mystique and visual intrigue." We couldn't agree more! Lighting brings an element of warmth, shine and decoration into your home and can be responsible for making your home feel glam, industrial, modern or have a touch of old world charm. Like jewelry on an outfit, lighting can be the finishing layer that brings a room to life.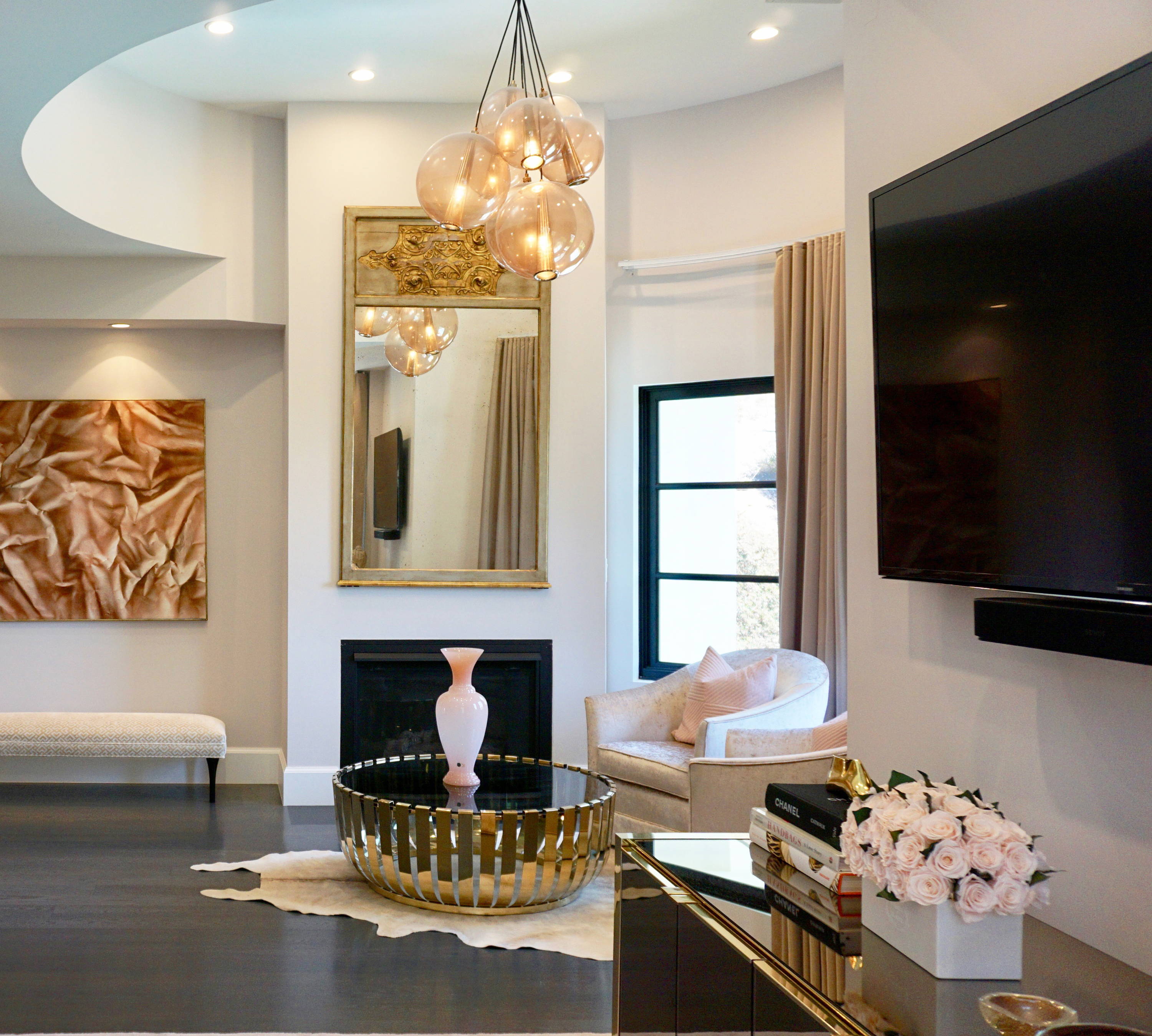 CHOOSE SOOTHING NEUTRAL COLORS FOR YOUR BEDROOM
It might go without saying, but choosing neutral colors, soft fabrics and upholstered furniture are the best way to create a tranquil and calming bedroom design. Nina suggests always choosing a padded headboard for any bedroom, as it will naturally feel and look more comfortable, and will create a cocoon like environment which can be very relaxing and calming. Nina suggests always choosing a padded headboard for her clients bedrooms since they are softer and you won't hit yourself when coming in and out of the bed in the dark which is very important. We adore this bedroom she designed featuring blush pink, soft taupes, amber and pops of gold and brass contrasted to the dark wood floors.
CREATE A STRONG FOCAL POINT
Nina has incredible style when it comes to renovating bathrooms and kitchens so it's no wonder she's no stranger to creating 'wow' focal points in these key rooms. "Make your bathtub the focal point, when you have the room of course", says Nina. "Pick an interesting shaped bathtub that will be a conversation piece." We agree and adore this egg-shaped marble beauty seen here in a bathroom she designed. Also from Nina, "Book matching marble in a large shower has the biggest design impact." From someone who knows how to drop-jaws, this is some advice we'll heed. And the last piece of golden advice we got from this master at creating drama is surprisingly, "less is more, keep it simple when it comes to cabinetry so that the bathroom doesn't look too busy!"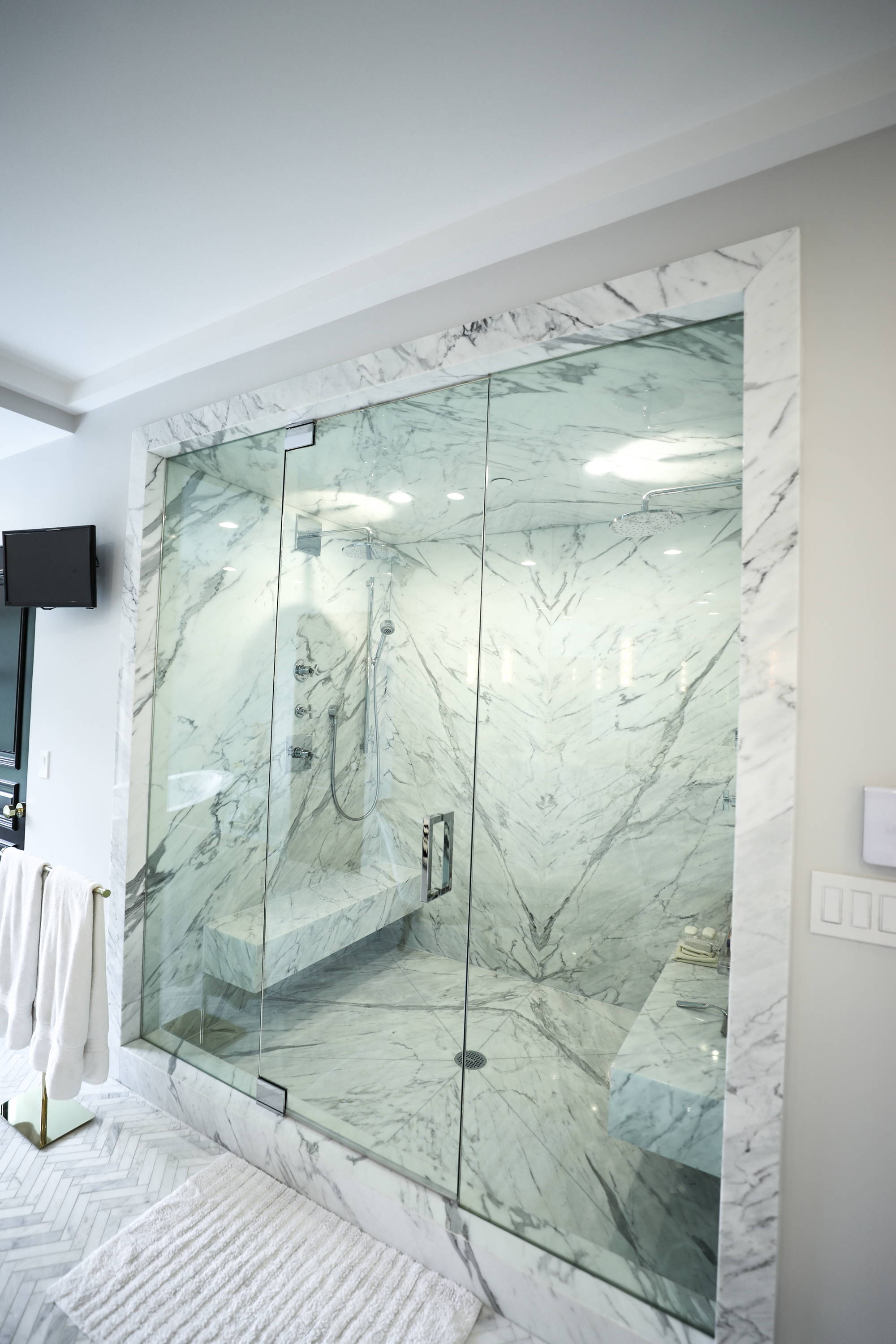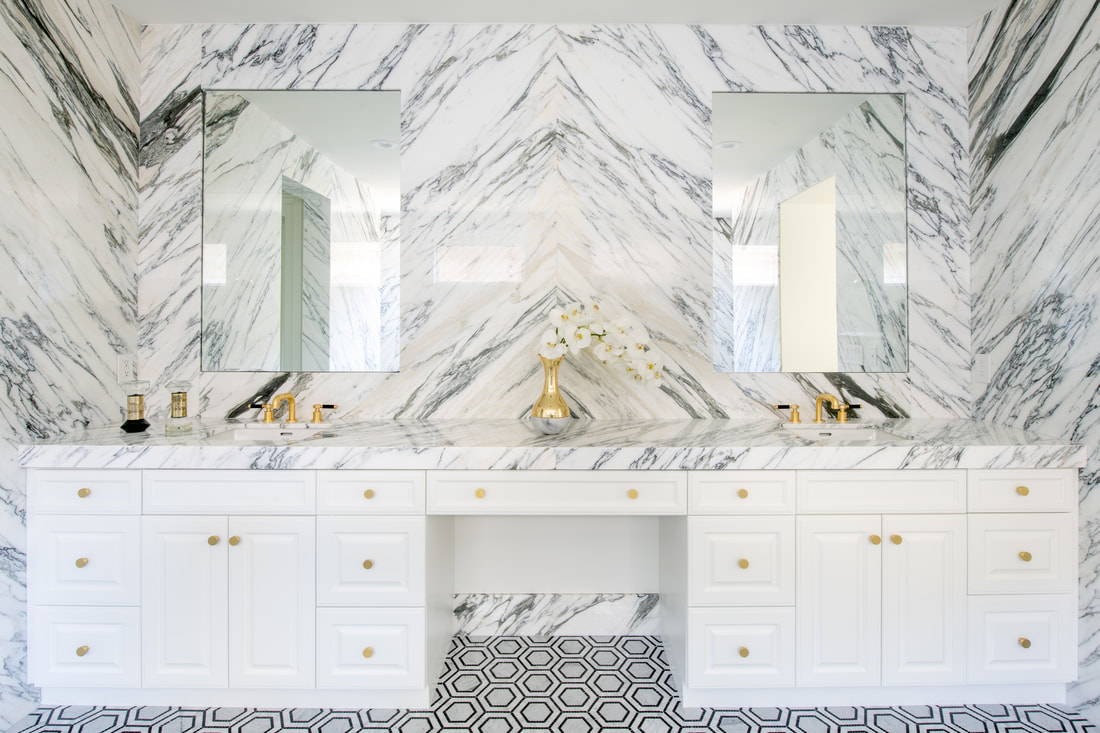 "LESS IS MORE! KEEP IT SIMPLE TO NOT DETRACT FROM YOUR FOCAL POINT."
-NINA TAKESH
---
Shop The Nina Takesh Collection
---
---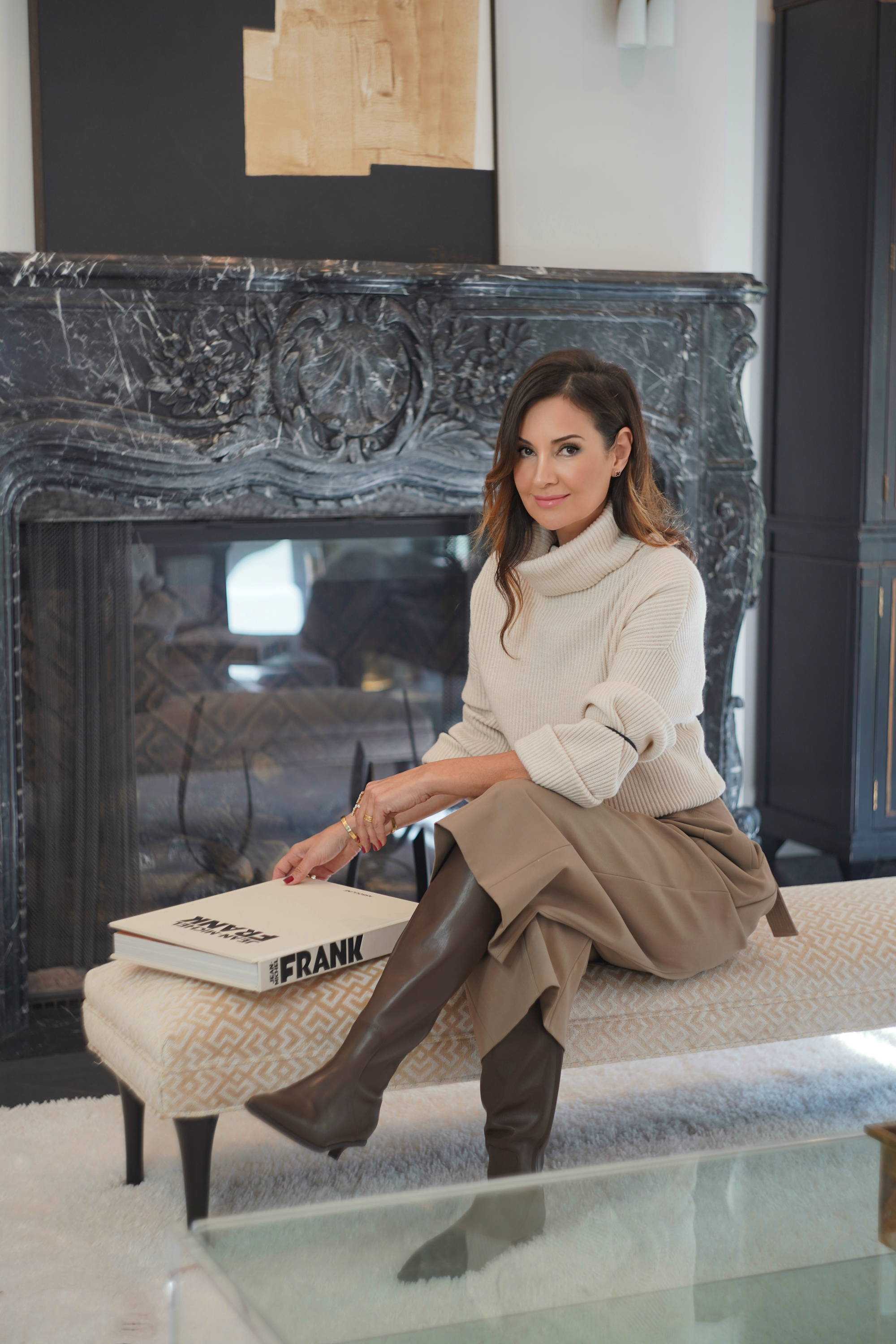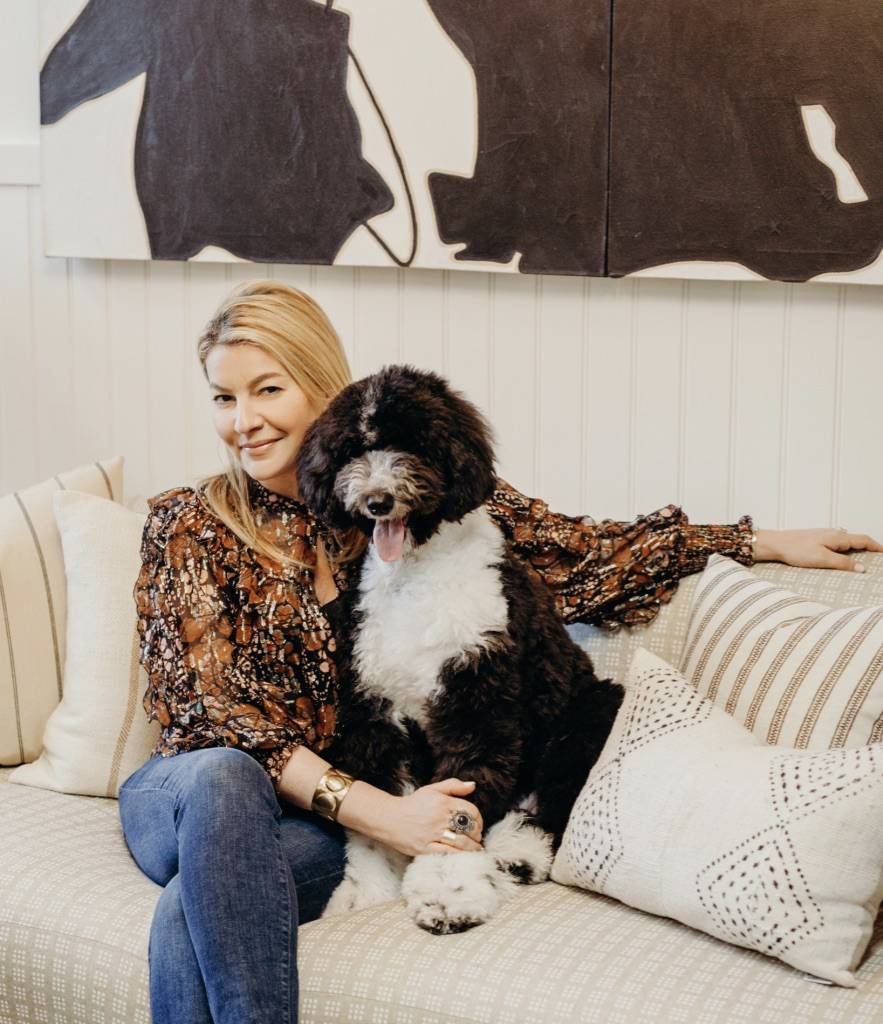 Nina Takesh is the former Founder, CEO and the creative force behind the Luxury Brand Petit Tresor. A brand that is recognized in the baby world by clients such as Gwen Stefani, Jennifer Lopez, and Madonna among many others. With her experience in retail, interior design and having worked in Paris at Fashion house Guy Laroche it was only a matter a time before Nina branched into the world of Interior Design. With her experience in home staging, furniture design and set-design, Nina's passion for interiors comes across in her meticulous attention to detail and her inspiring sense of balance and aesthetics.
---