How to get the luxe and layered interior design look by Jenn Feldman Designs
When you see a beautiful home design that feels not only well appointed, but lived in, you know the interior designer or home owner spent time thoughtfully adding layers of accessories and decor to create an intentional level of visual interest and has mastered 'layering'. While we're all here, reading this article now, because we're big interior design aficionados, no one wants to live in a model home or museum, we want to come home to our haven that combines the perfect balance of design, comfort and character. We spoke to top designer Jenn Feldman to get her tips on how she masters layering when designing for her clients.
__
FROM JENN FELDMAN::
Layering is one of the greatest elements we bring into our design process. It allows us to create an overall feel and warmth within a space that is so hard to define - but it's what layering creates! It might be how we style a bed with an oversized pillow, or a bookcase with a grasscloth wallpaper behind the shelving ... or how we add a throw blanket to the end of a cozy reading chair. It's all about mixing tones, textures and fibers and materials to flow together. Layering evokes a feeling that connects a person to the space, most importantly making you feel settled in ... like it's all been there for a long long time!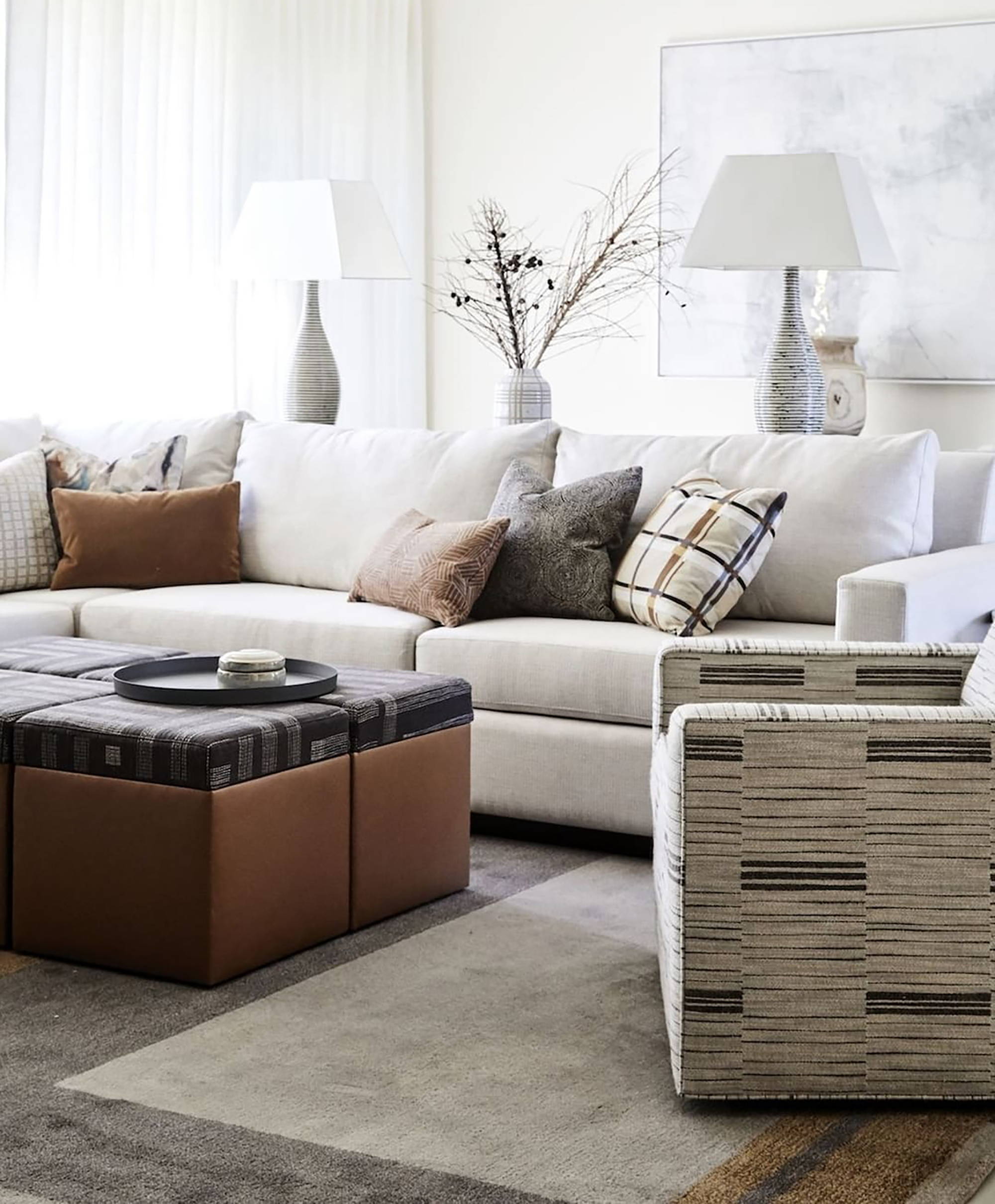 1. Use Tonal cOMBINATIONS
"Using combinations of the same color give depth to a space, creating a layered look that's tonal and timeless."
We love the tonal look as Jenn mentions above, this is the best way to layer for those that love the more minimalistic feel as the accessories will be adding interest but are still low contrast, helping to avoid a home that may feel too busy or cluttered to some. Adding all organic hues like cream, white and flax, or shades of grey ranging from a soft dove grey to a darker charcoal grey. Explore our collection of Neutrals and Nudes or Grey Home Decor for examples of tone on tone colors that blend beautifully together.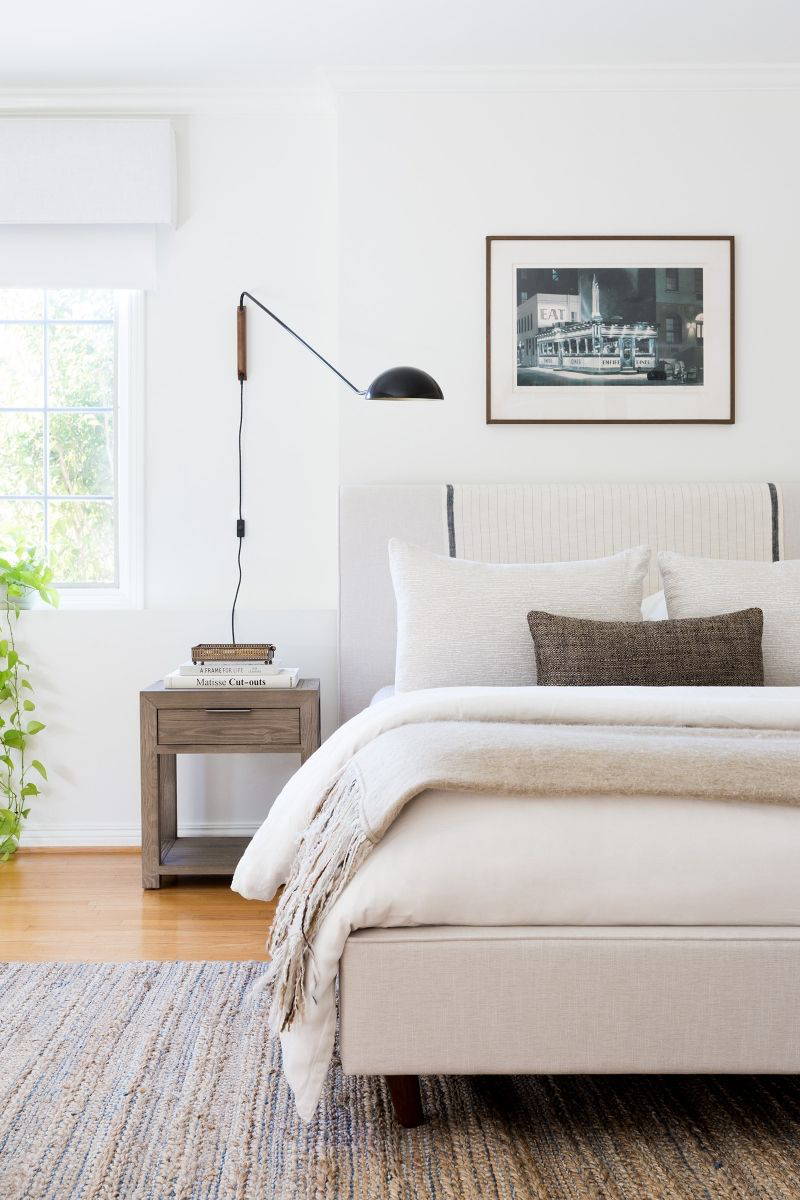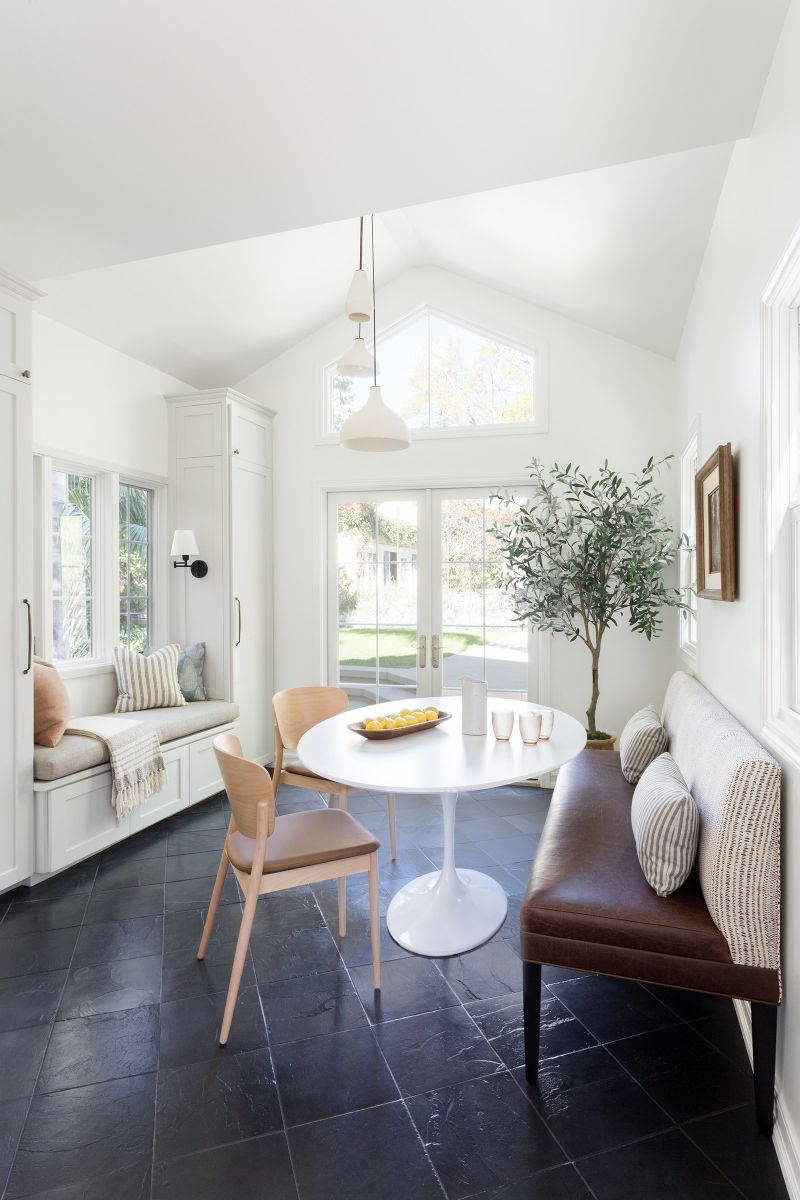 2.

ADD WOOD ELEMENTS  
"Try adding a wood element to a space, whether in an accent on a bookcase, a bowl on a table or main furniture piece. There's always an understated harmony with tones of wood coming into a room."
We couldn't agree more! Even when designing a super contemporary or modern home, adding a few doses of wood can add an organic, softer touch that grounds the home a bit more. Whether it's a wood dining chair at a white mid-century modern Tulip dining table like Jenn did in this example, or layering in accessories such as a wood centerpiece, placemat, coffee table or decorative accents, even a small dose of wood can bring in a lovely layered look!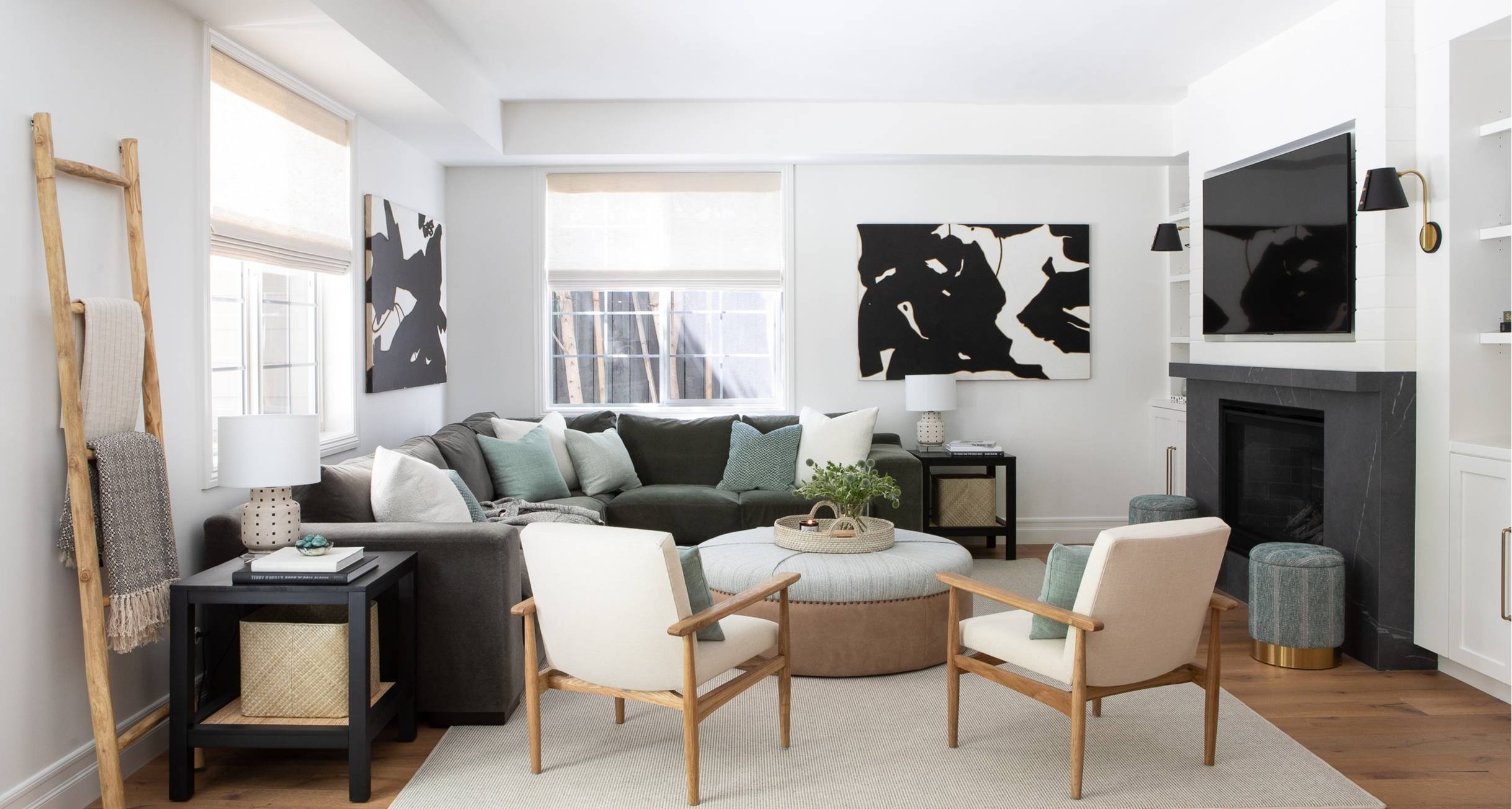 3. ADD A FOCAL POINT
" Textural wallpapers that have a woven element adds instant warmth and layering to a space. Even a small accent wall with decor creates a focal point."
Layering textured on texture and a focal point is a great example of giving your eyes visual interest. Whether it's adding wallpaper or adding on more wall decor on top of wallpaper, we think giving your walls a focal point is a great way to add layering! Explore our range of cool modern art prints, sculptural wall decor pieces and fun modern mirrors to feature on their own or clustered together for a gallery wall feeling. Another way for a focal point is to focus on carefully curating the objects on a bookshelf such as Jenn has here. Playing with sculptures, objects, art books and other fun accent decor pieces is always a way to infuse the home owners style and personality into a home, whether they're treasures from travels or purchased.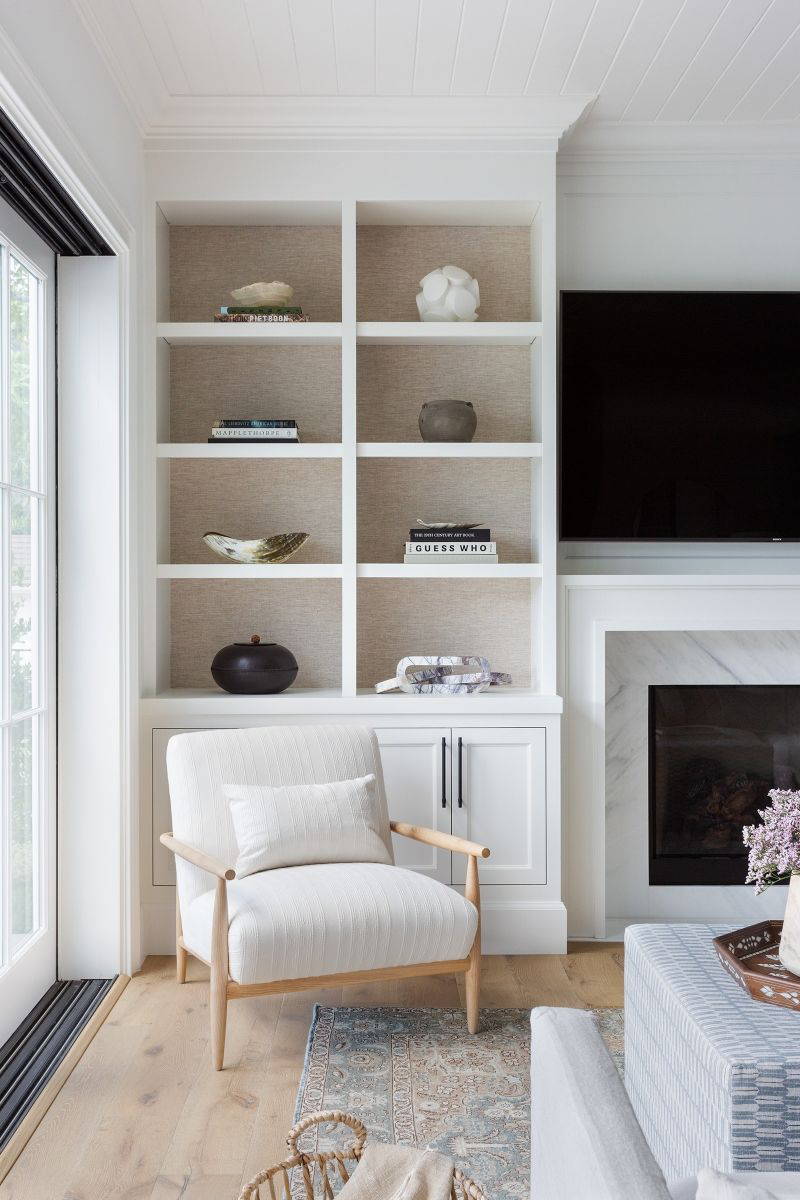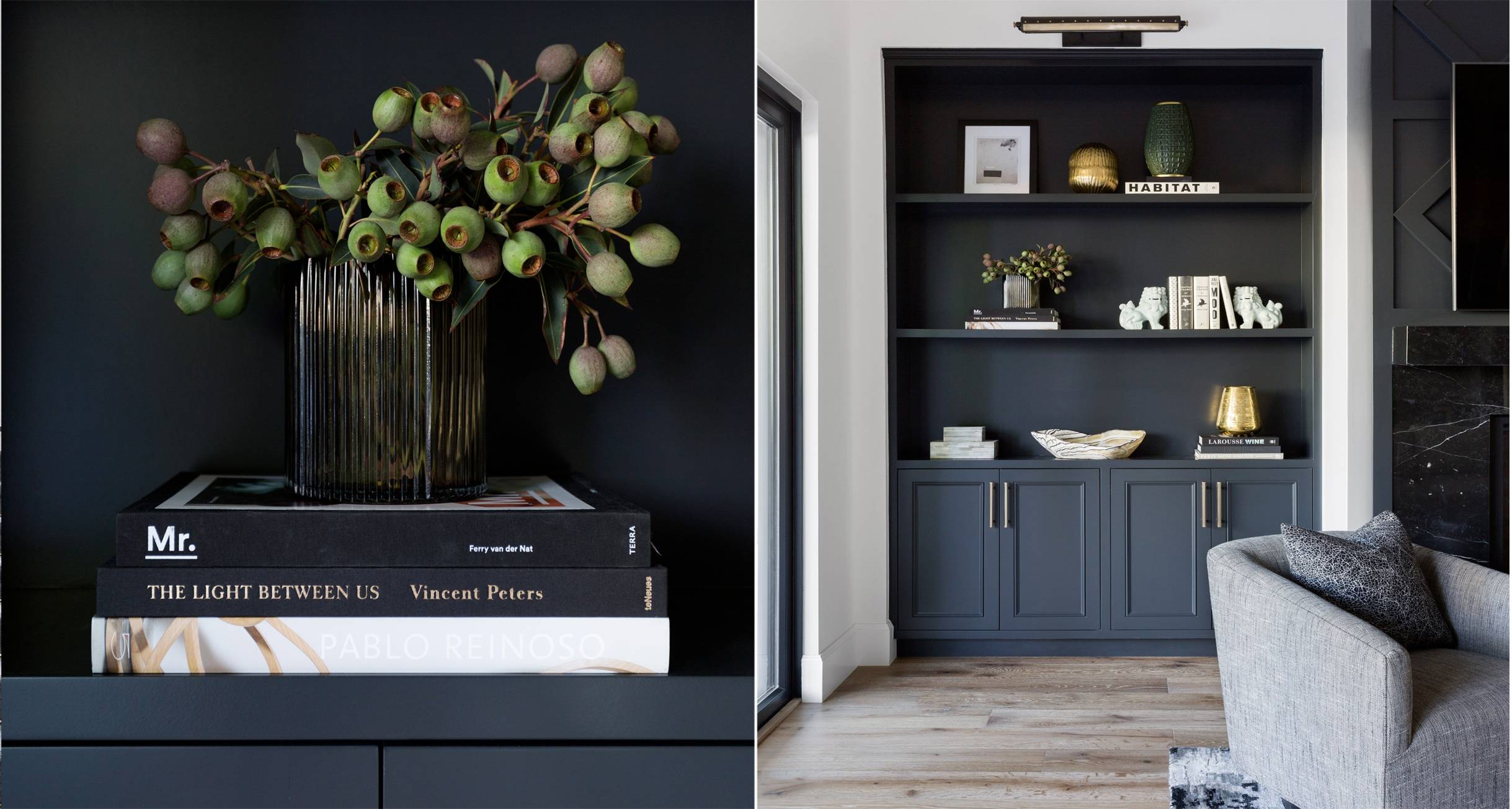 "We believe that when you love what you do, it shows. And we, at JFD, really, really love what we do."
-Jenn feldman
---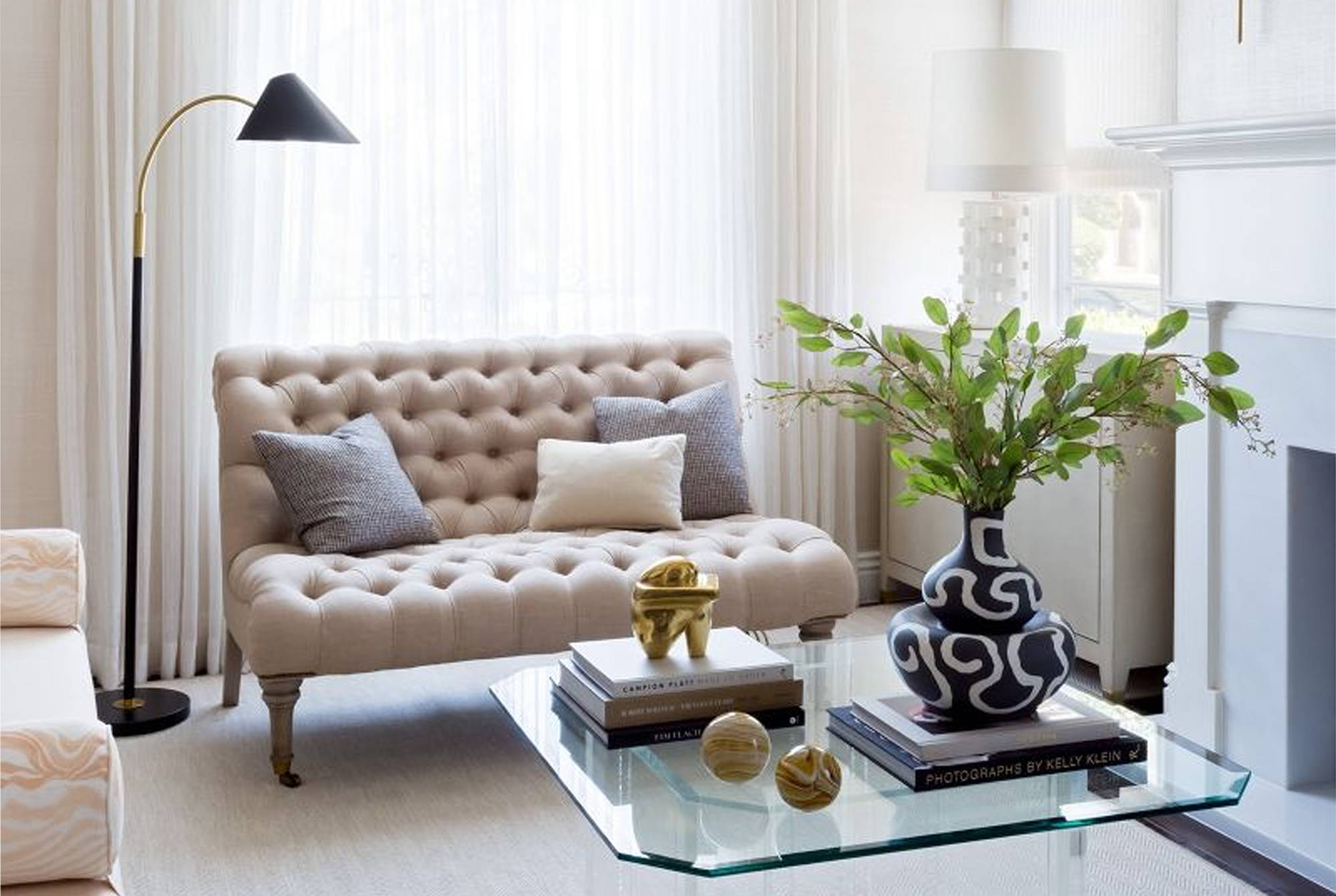 Jenn Feldman Designs Furniture Favorites
---
---
Meet Jenn Feldman Designs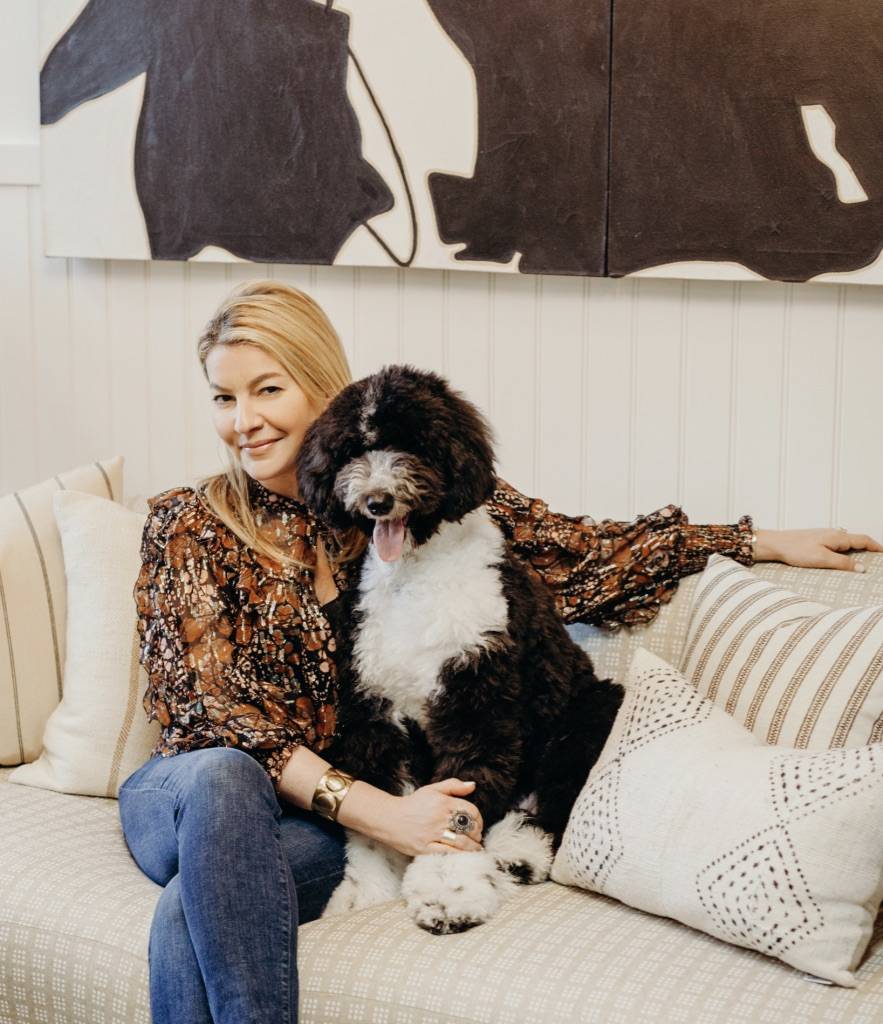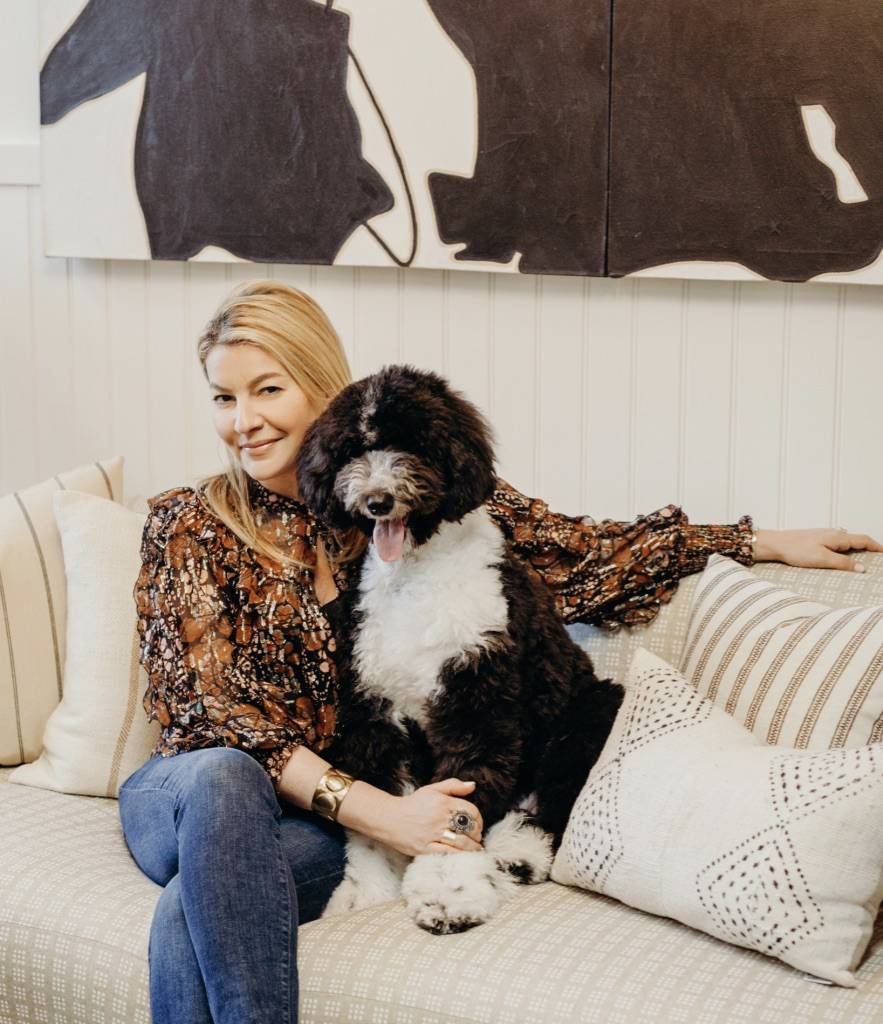 Jenn Feldman Designs is a Los Angeles-based interior design studio committed to creating sophisticated, timeless, bespoke interiors by bringing an unparalleled level of detail, service and aesthetic integrity to each and every project. From the onset of the creative process through the final touches of our seamless installations, JFD is dedicated to our clients throughout the entire scope of the project, large or small. Our team's passion for design is one of the main ingredients to our firm's success. We believe that when you love what you do, it shows. And we, at JFD, really, really love what we do.

With an extensive background in art and working as a beauty and fashion publicist for 15 years, living in London and New York, Jenn developed her ability to work with people, translating each person's "story" into a living design concept. Now as a member of the American Society of Interior Designers with clients across the country, Jenn brings that same artistry and gift for storytelling into each and every space she designs. Inspired by travel, art, fashion and film, Jenn balances both visual and textural imprints that layer together to create bespoke interiors for her clients. Jenn resides in Los Angeles with her husband, two sons and crazy sheepadoodle Frankie.
---