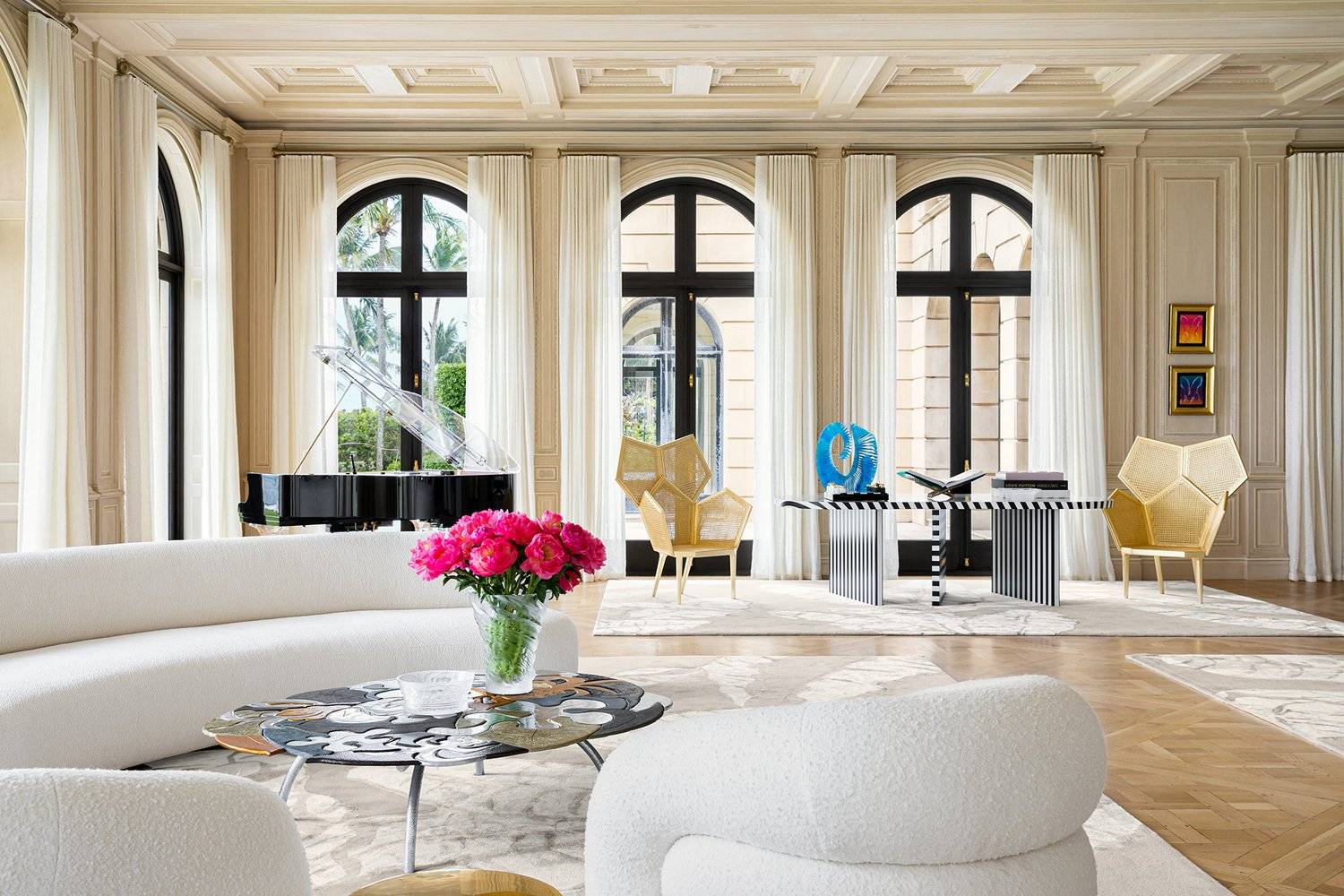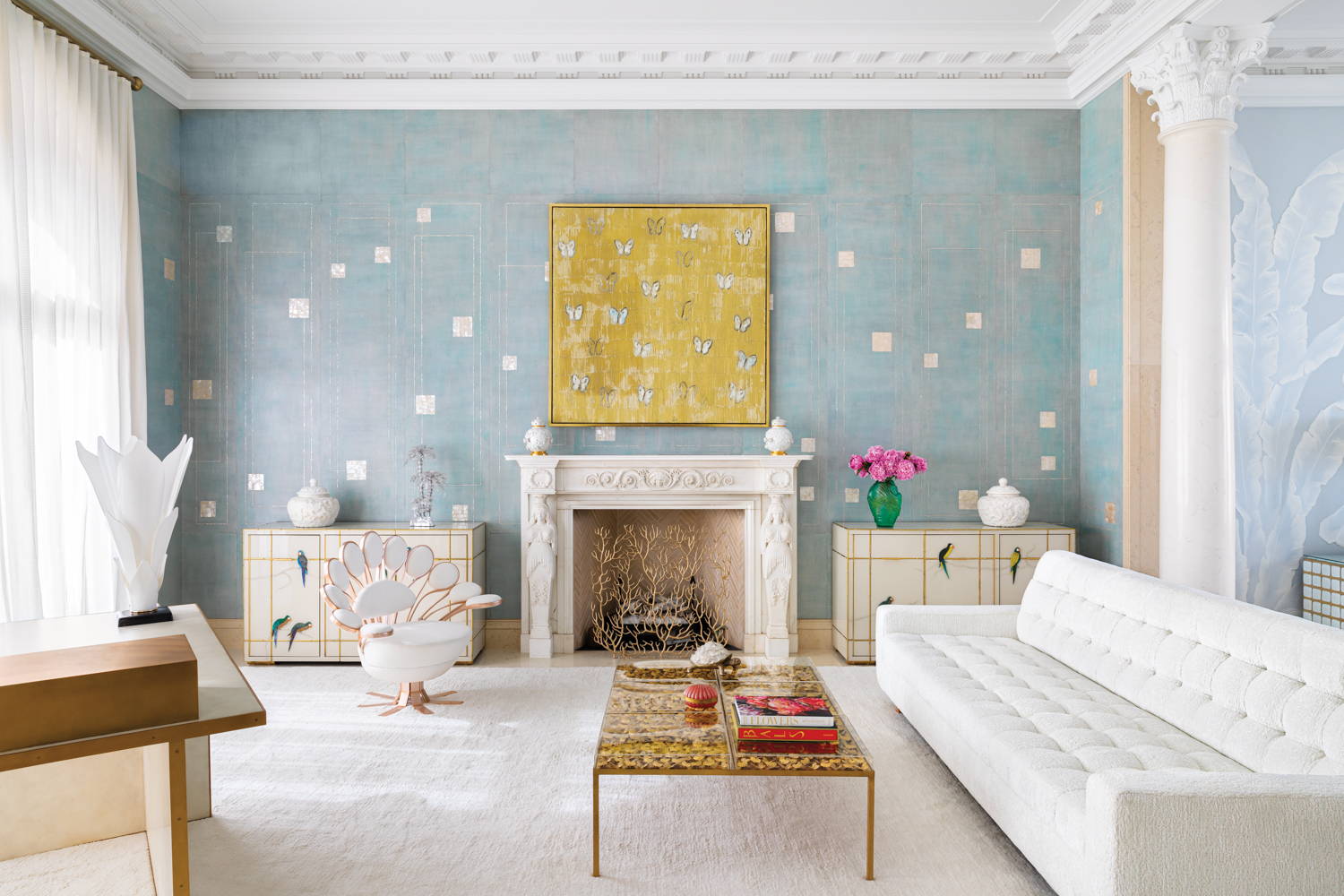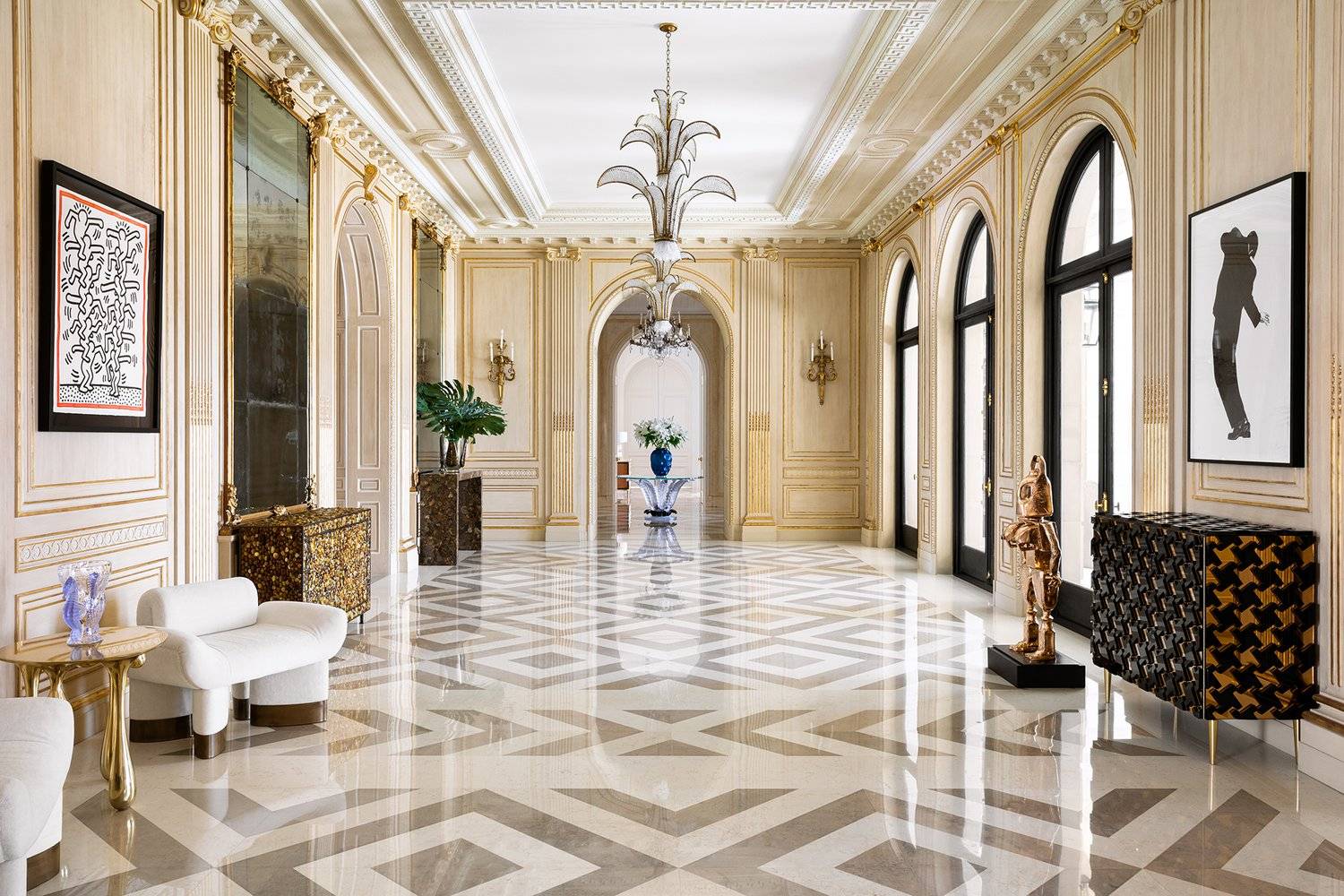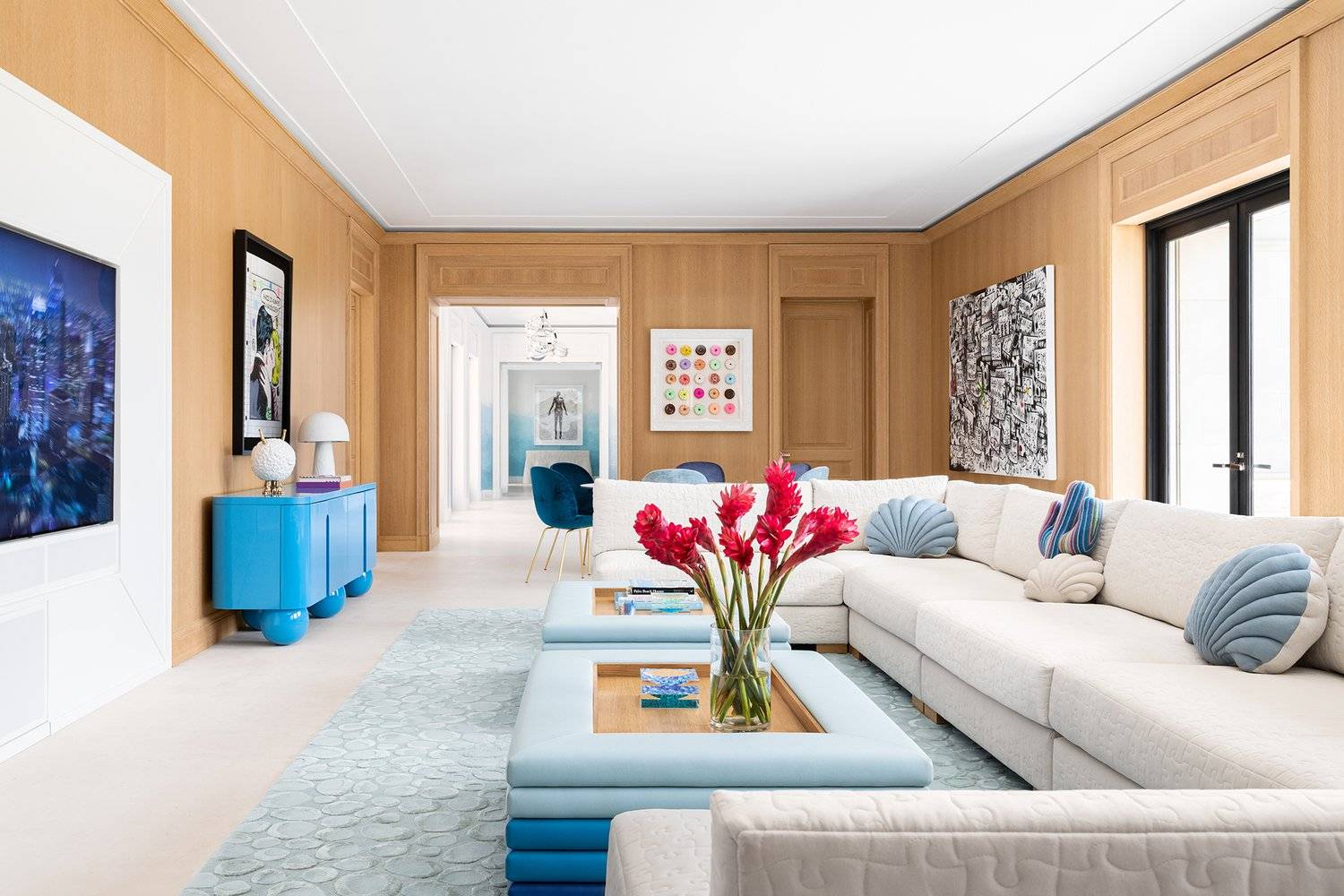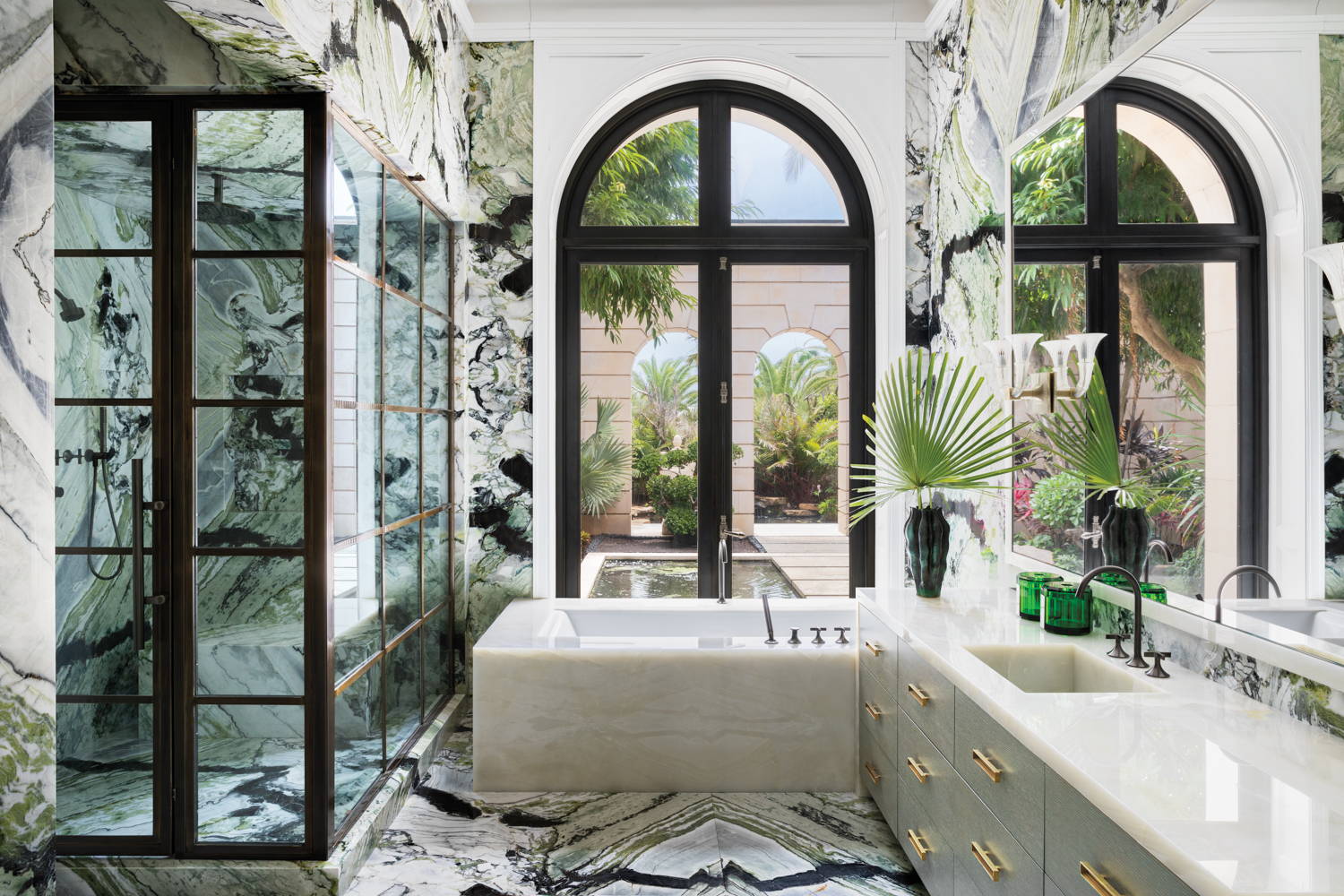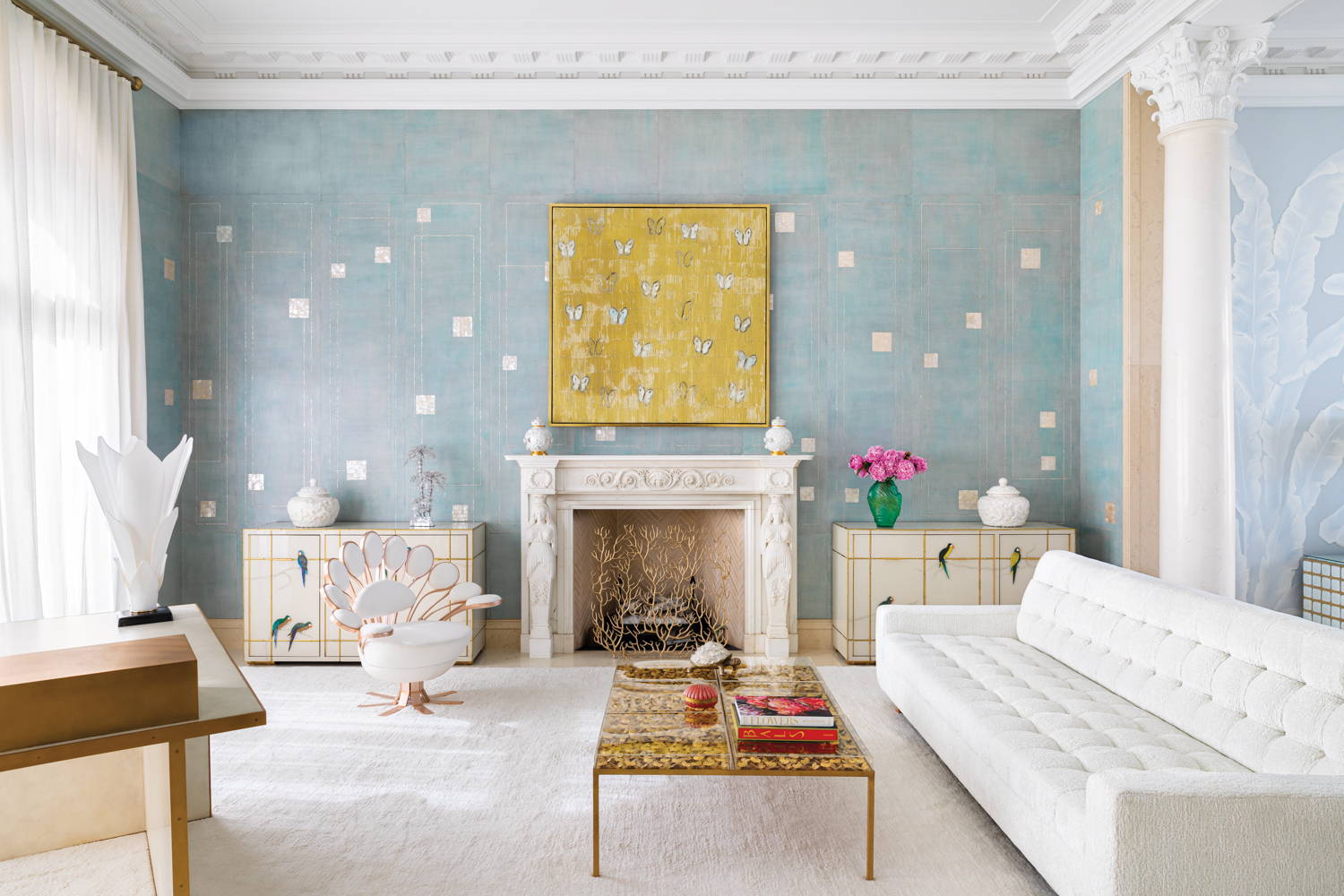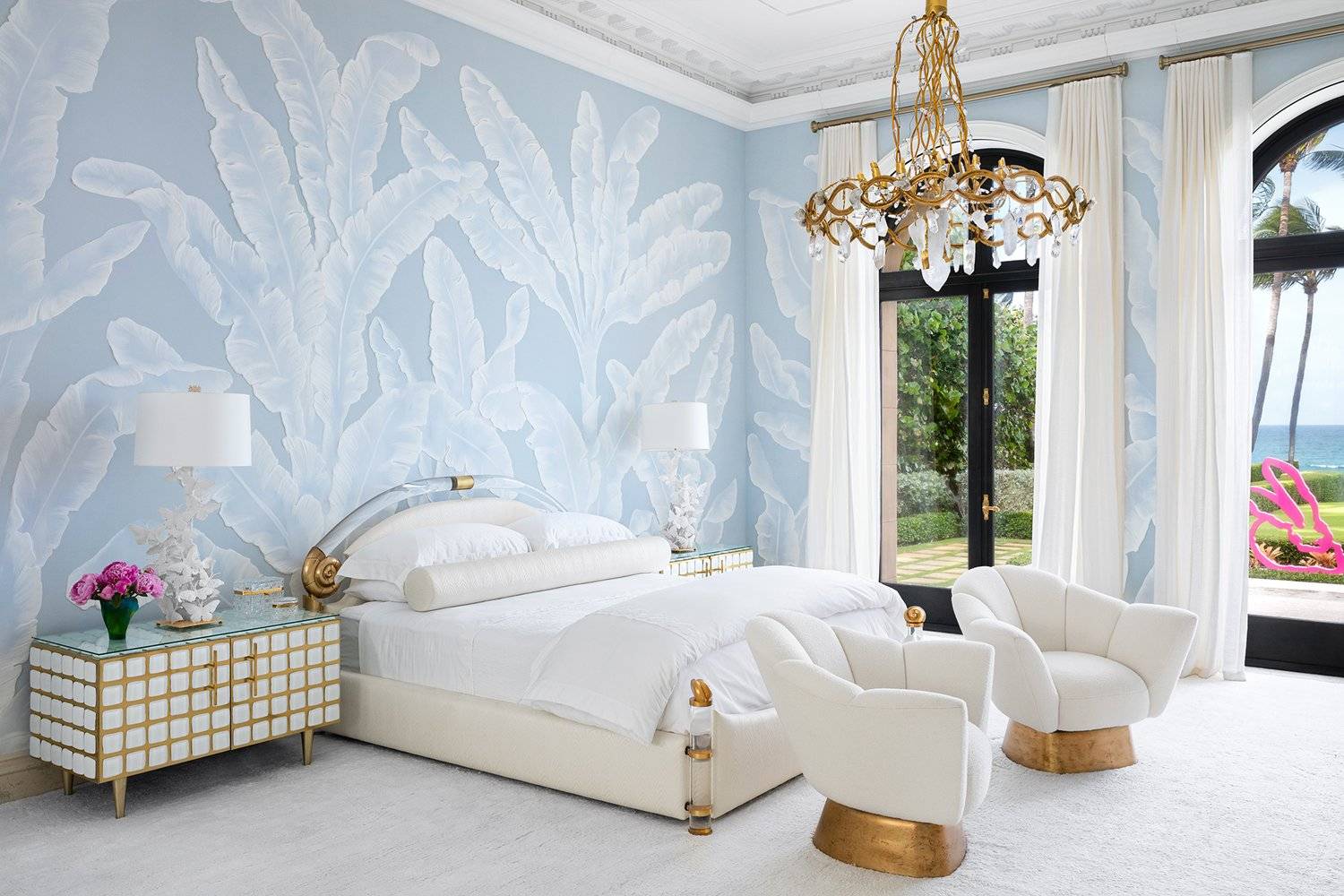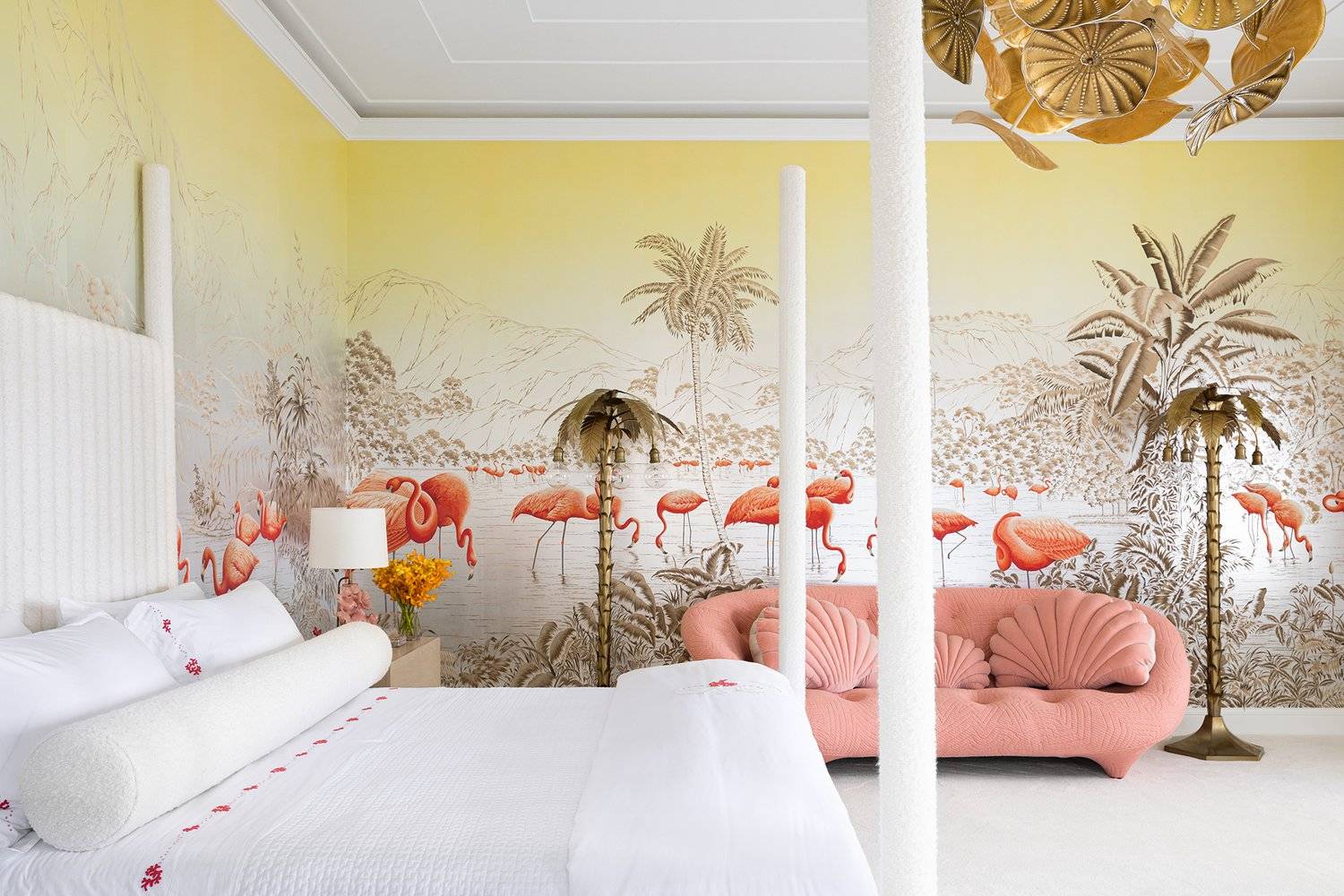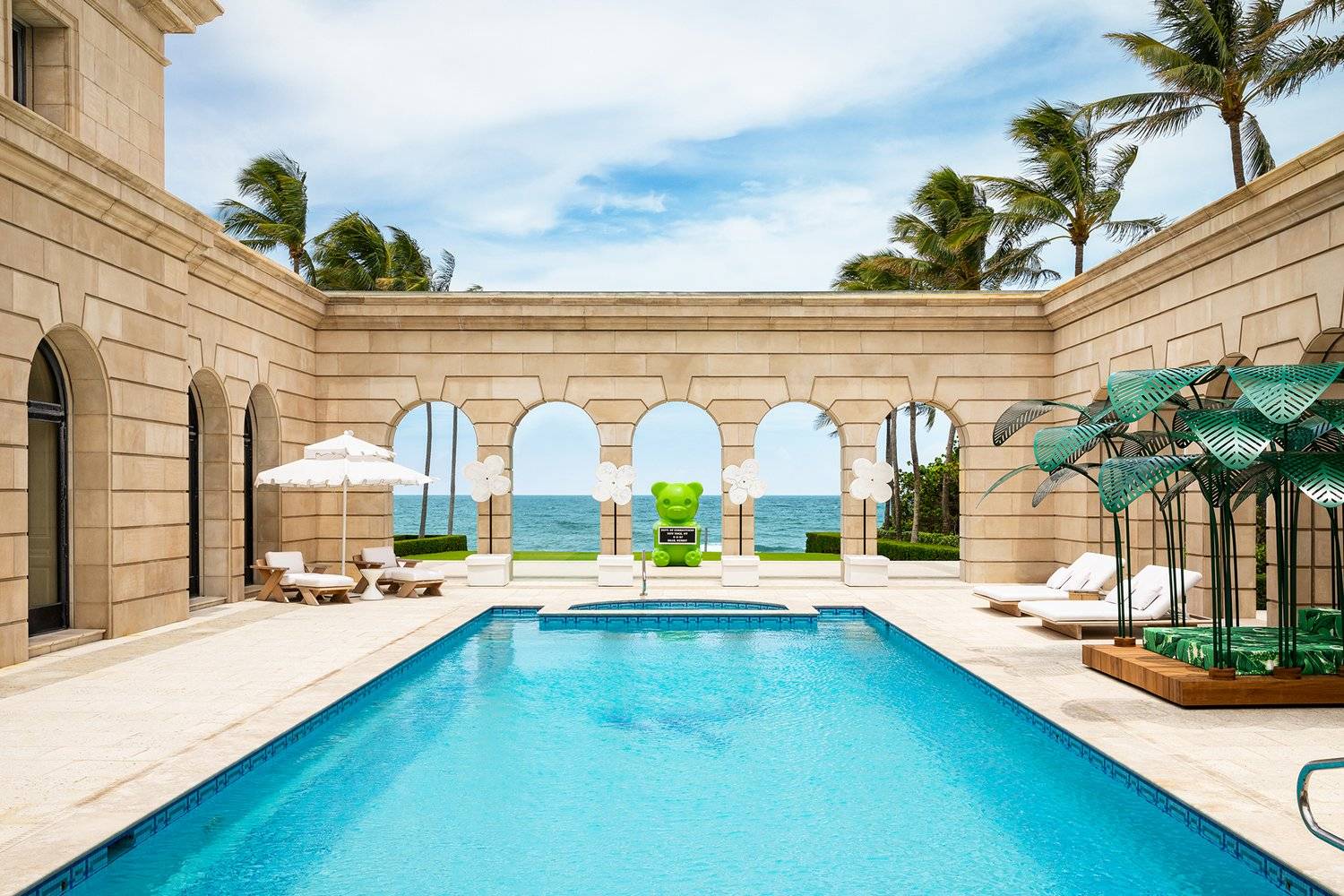 Design: Michelle Gerson | Photos by Brittany Ambridge
Michell eGerson wasn't daunted by the challenge of preserving the original 2001 architecture while making it suitable for a family. Knowing the homeowner's preferences, the designer quickly transformed the space into a blend of "Palm Beach meets Paris," combining beachy, artsy, luxurious, and comfortable elements. The design successfully merged the eclectic style of the designer with the more modern taste of the homeowner.
Michelle achieved this by integrating a mix of funky furnishings, artisanal pieces, and contemporary art into the spaces. For example, in the primary bedroom, a blue plaster wallpaper adorned with hand-painted white banana leaves served as a serene backdrop for a vintage Lucite bed, a cashmere carpet, and a Chanel boutique chandelier. The dining room featured midcentury chairs alongside modern sculptural mirrors and three-legged marble consoles. In the library, lightened paneling was paired with graphic rugs and oversized seating in various shades, creating a comfortable yet elegant atmosphere throughout the house, with no items purely for display.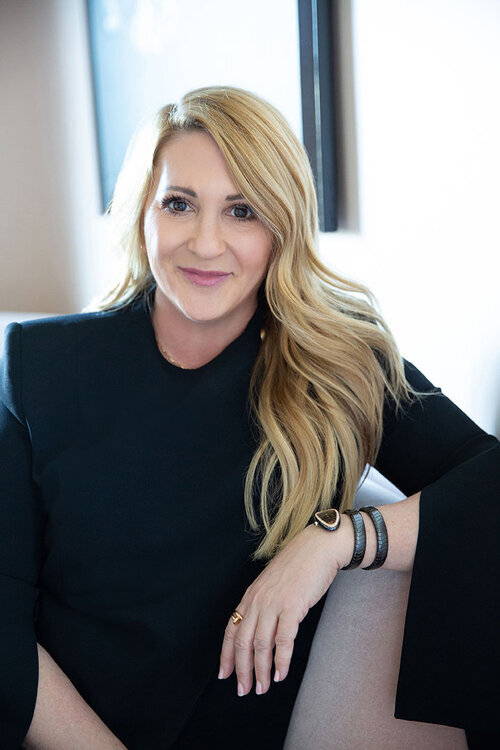 Modern, eclectic design is the signature look of Michelle Gerson Interiors. Luxurious furnishings designed for the eye and built for comfort, coupled with deco and mid-century elements, are the keys of her aesthetic. With an extensive network of resources as diverse as her clientele, Gerson has designed high-end homes in New York City, The Hamptons, Aspen, New Jersey, Westchester, Connecticut, Palm Beach, Miami, Nantucket, Boston, Denver, Chicago and London.
After leaving a successful career in fashion design, Michelle drew upon her wealth of knowledge about textiles and production to launch her own eponymous design firm in 1998.
Get to know Michelle Gerson