Alchemy Fine Home x Jenn Feldman Designs The Shelby Project
Alchemy Fine Home and Jenn Feldman Designs bring you "The Shelby Project", where art deco meets the glamorous and collected. We worked with Jenn Feldman Designs to help accessorize and accent one of her latest projects and the results were spectacular! We asked Jenn a few questions about her inspiration, design goals and her design process to help share the behind the scenes workings from this Los Angeles home renovation.
__
FROM JENN FELDMAN::
Q: What was your inspiration for this project?
A mixture of our clients personality and artistic vision and the challenge to convert what was a very sterile and sleek starting point. I remember meeting our clients at the property and she said ok, I think I can see through this but before we put in an offer … can you look and tell me that you make this the home of your dreams? When a client relies on you for the vision I think that ultimately becomes the true inspiration for everything we do.
Q: Every designer has a goal they would like to achieve for their client, can you tell me what that was for you?
Overall our goal was to make this home feel updated, warm, filled with color and details - and of course finished for our client. We wanted the spaces to be rich in tone and texture for a layered, artistic, collected feel which our clients really gravitated towards. Our clients are both incredibly creative and entrepreneurial in spirit and were beyond open to us pushing the boundaries and taking a few risks, they trusted us and the overall process to pull it all together.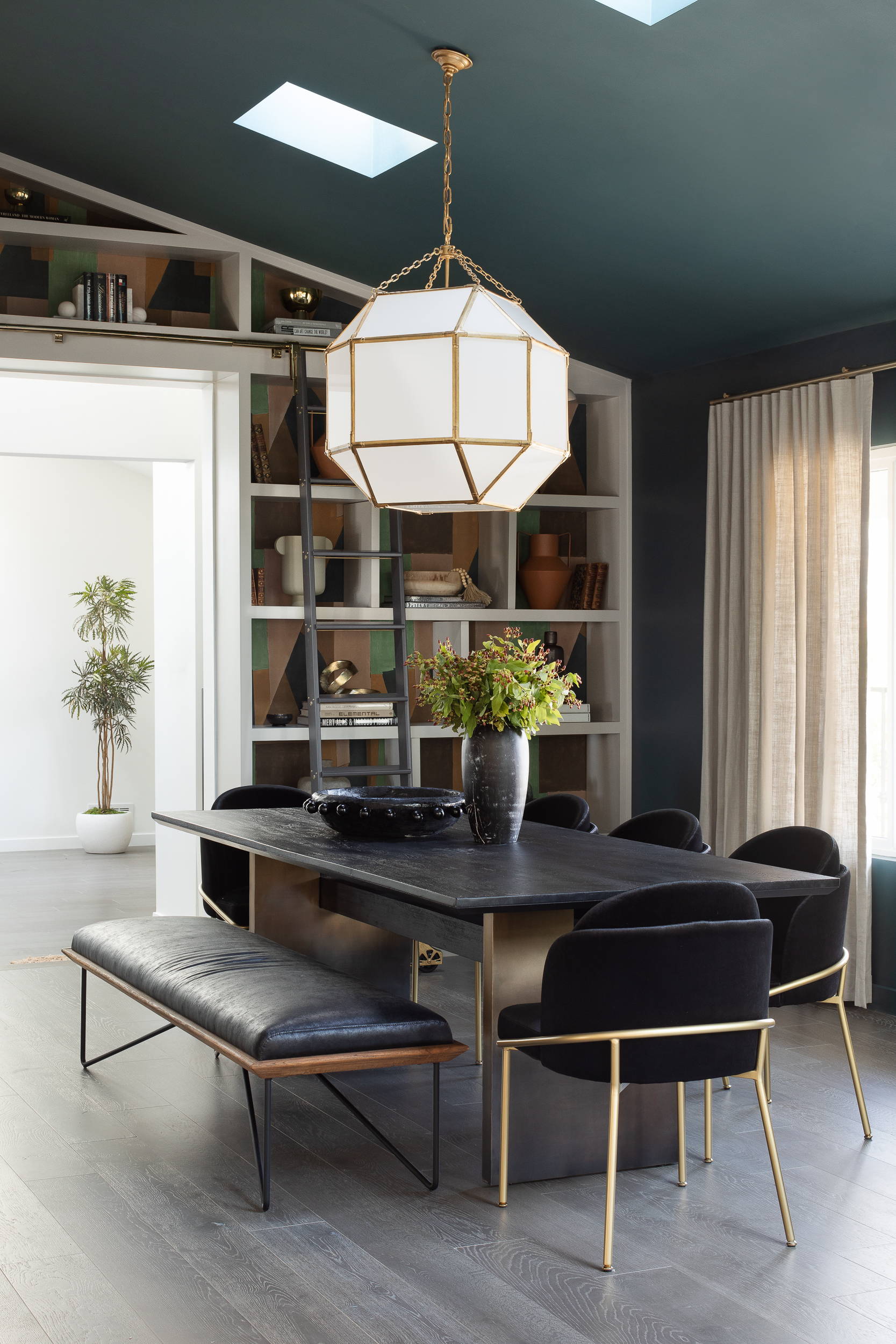 The Design Process
Q: What is the first step in your design process?
Marinate. I really start to think about it and objectively look at the space. Then it starts coming really fast in my brain … kind of like how Beth plays chess on the ceiling in the Queen's Gambit! I just start to see it all happening - the layers, the height, the feeling … then I try and articulate it into images from Pinterest, books, magazines and I also sketch on whatever is in front of me. It's quite embarrassing how many backs of paper or napkins become canvases to capture my best ideas to bring to life. I try to keep a sketchbook near me but it just happens too fast, so I grab what's right there and go with it. From there we start to uniquely put it all together. My first language is visual, so once I can connect to a vision I can take it and grow it from there.
Q: How did you and your client come to decide the color palette?
The wallpaper in the dining room was the immediate connection and jumping off point for everyone. Our client had all the feels, and from there, Deanna our senior designer who led this project at our studio made every decision with one question in mind. "Would this work into the design and compliment that wallpaper?", and if the answer was a yes it was good to go!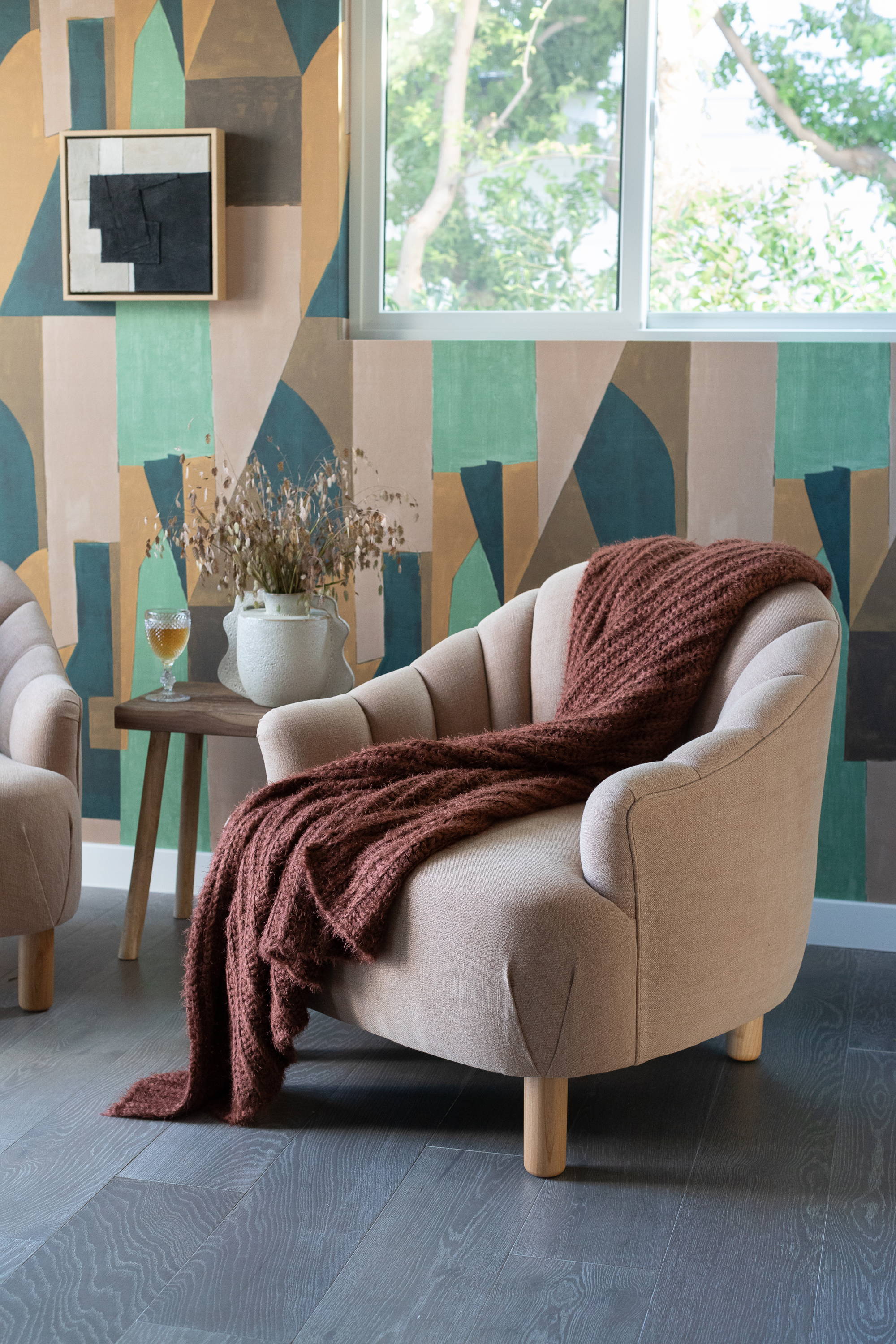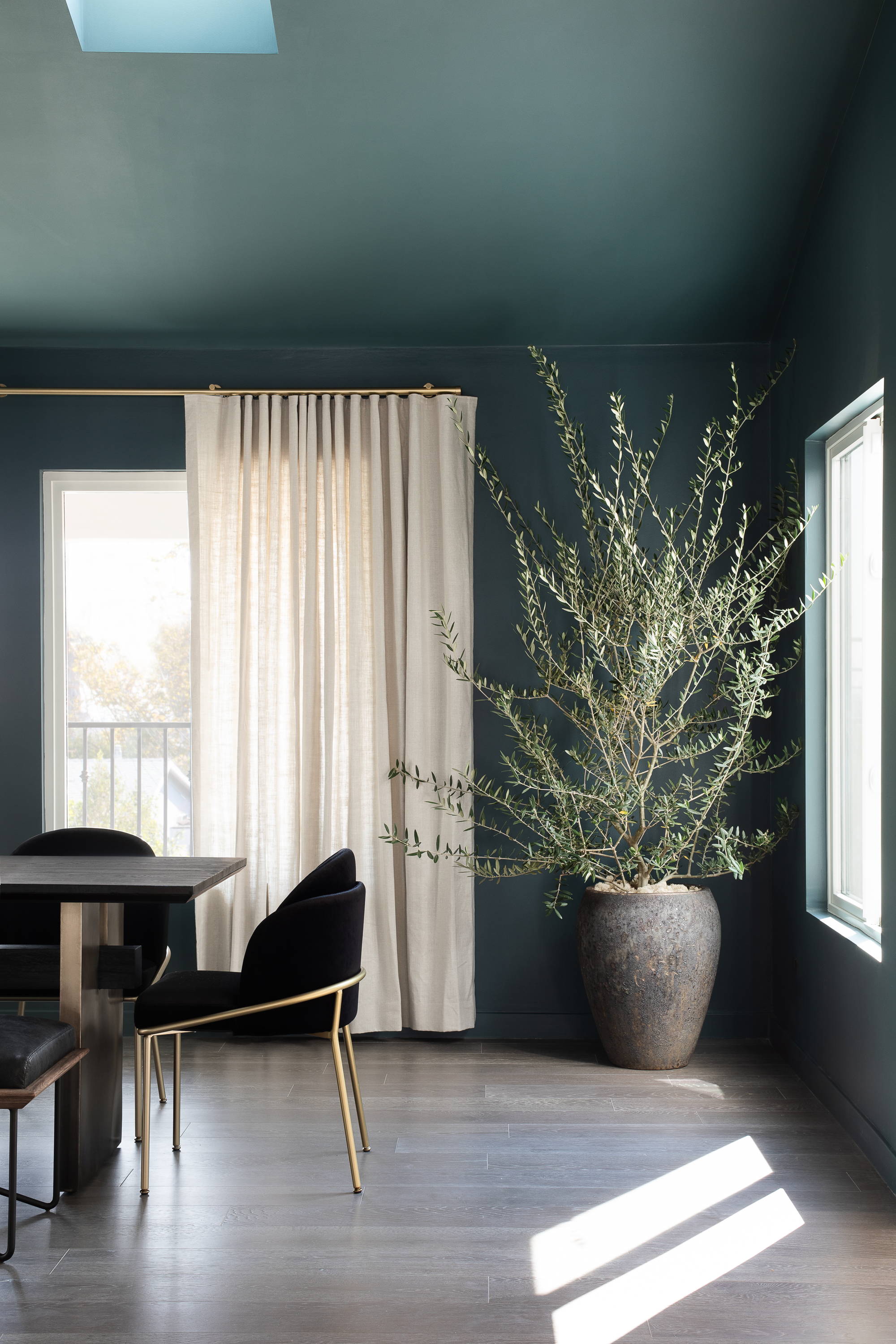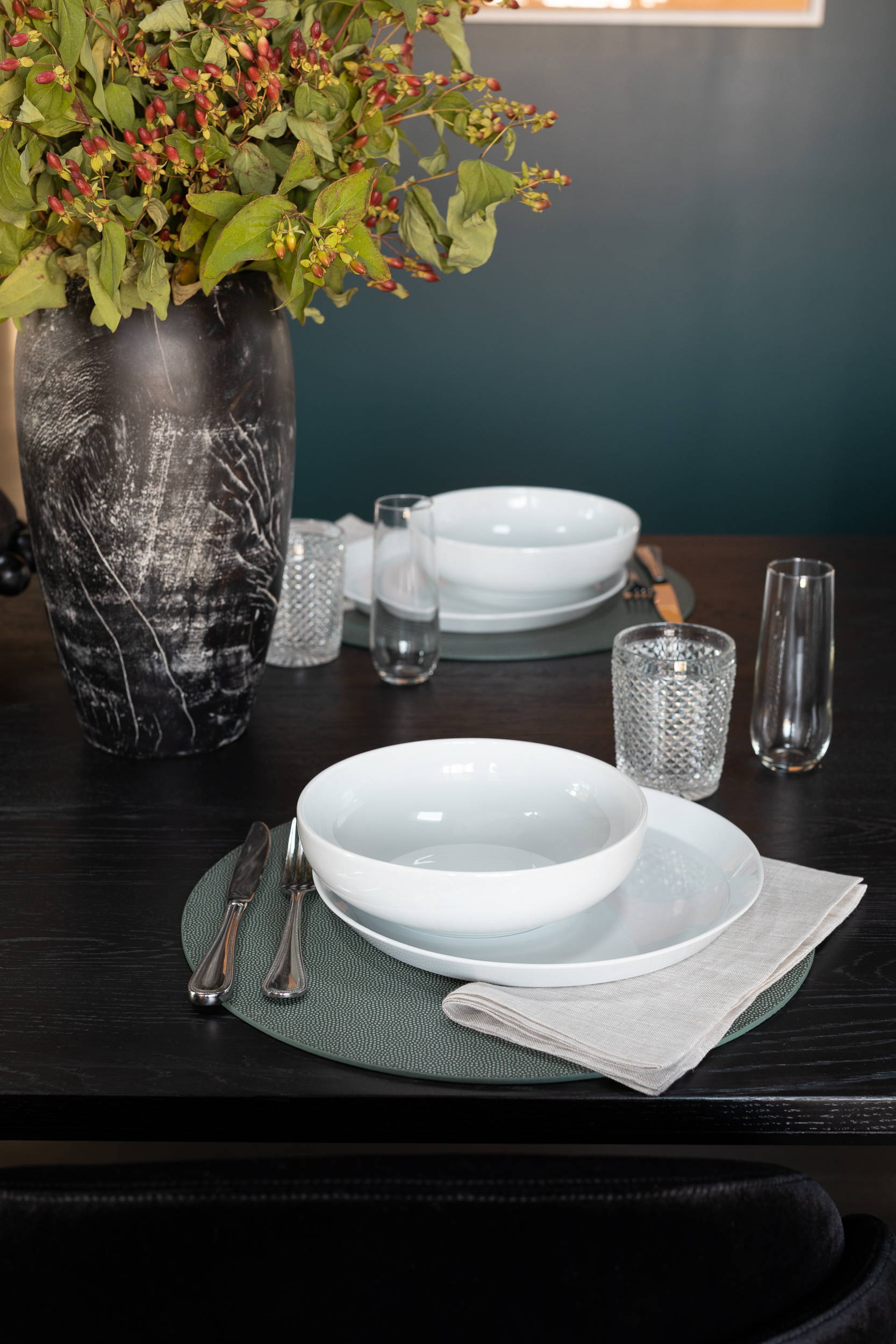 Creating Form and Function
Q: What is your designer tip to combine beauty and function when designing?
Everything we do is the marriage of form and function. Bringing together the found and the fabricated. It's nice if it looks good but if it's not comfortable to sit in, we've failed. Perhaps it's close to perfect, but with one small alteration with function in mind we've really knocked it out of the park. We are always walking the tightrope making sure we equally address all aspects of an item, a color or an object.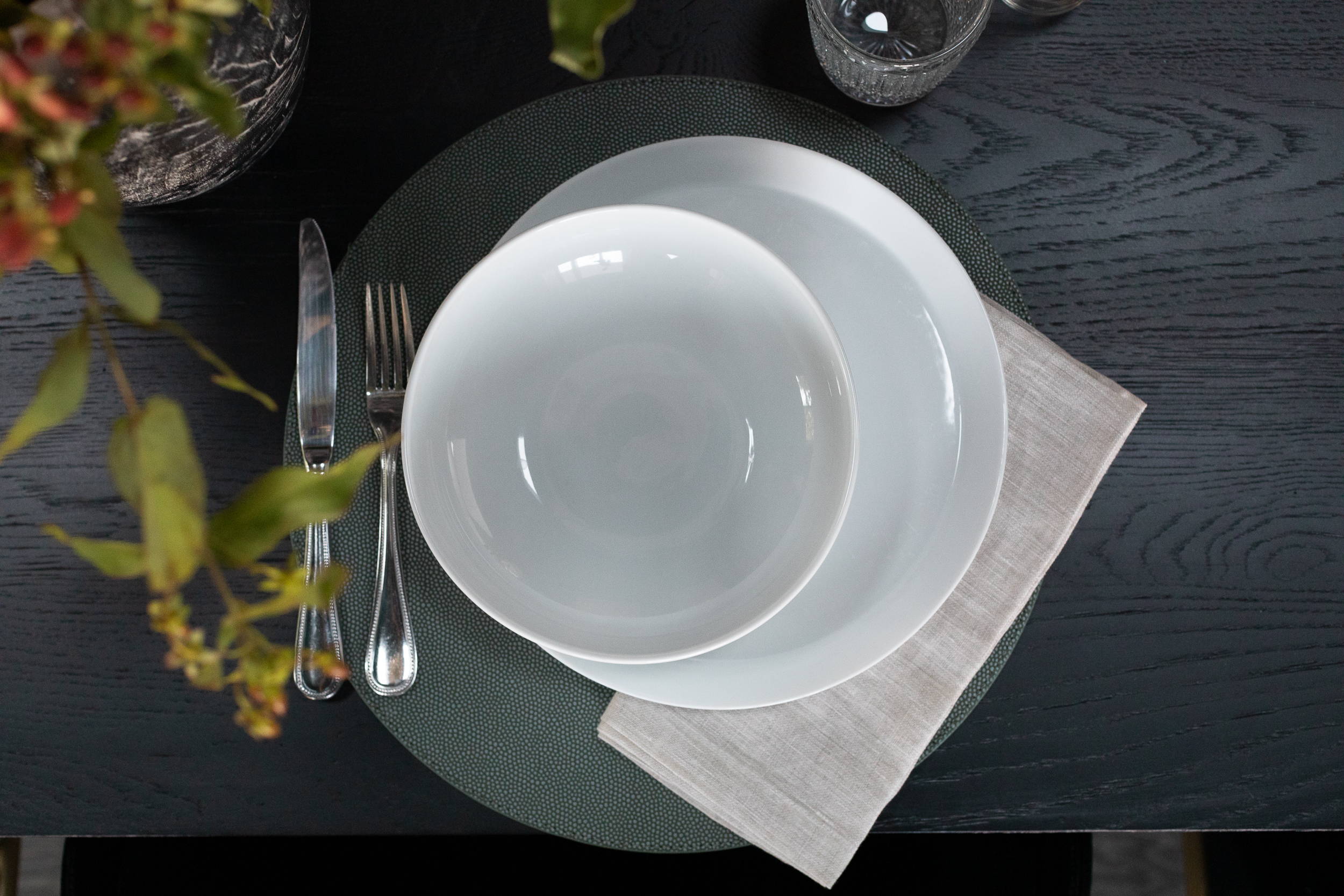 Home Decor and art
Q: When it comes to layering elements of design together what approach do you take when selecting decor?
I think when designing a space you have to put a stake into something and center your thoughts around it. Sometimes it's a piece of furniture but more often it's a smaller item like a fabric, a color or a feeling of texture we want the space to evoke. From there we keep building and moving the tray around like a tic-tac-toe board. Once we layer it all together it creates a visual road map for the space.
Q: What are some things to consider when selecting art for the home?
Where to start! Scale … content …. sometimes it's the way it's framed. The positive space, the negative space. The combinations of color. The hand in which it was painted, or signed. You've got to be connected to the piece… but you can't get married to the location you hang it. It needs to move as your collection grows!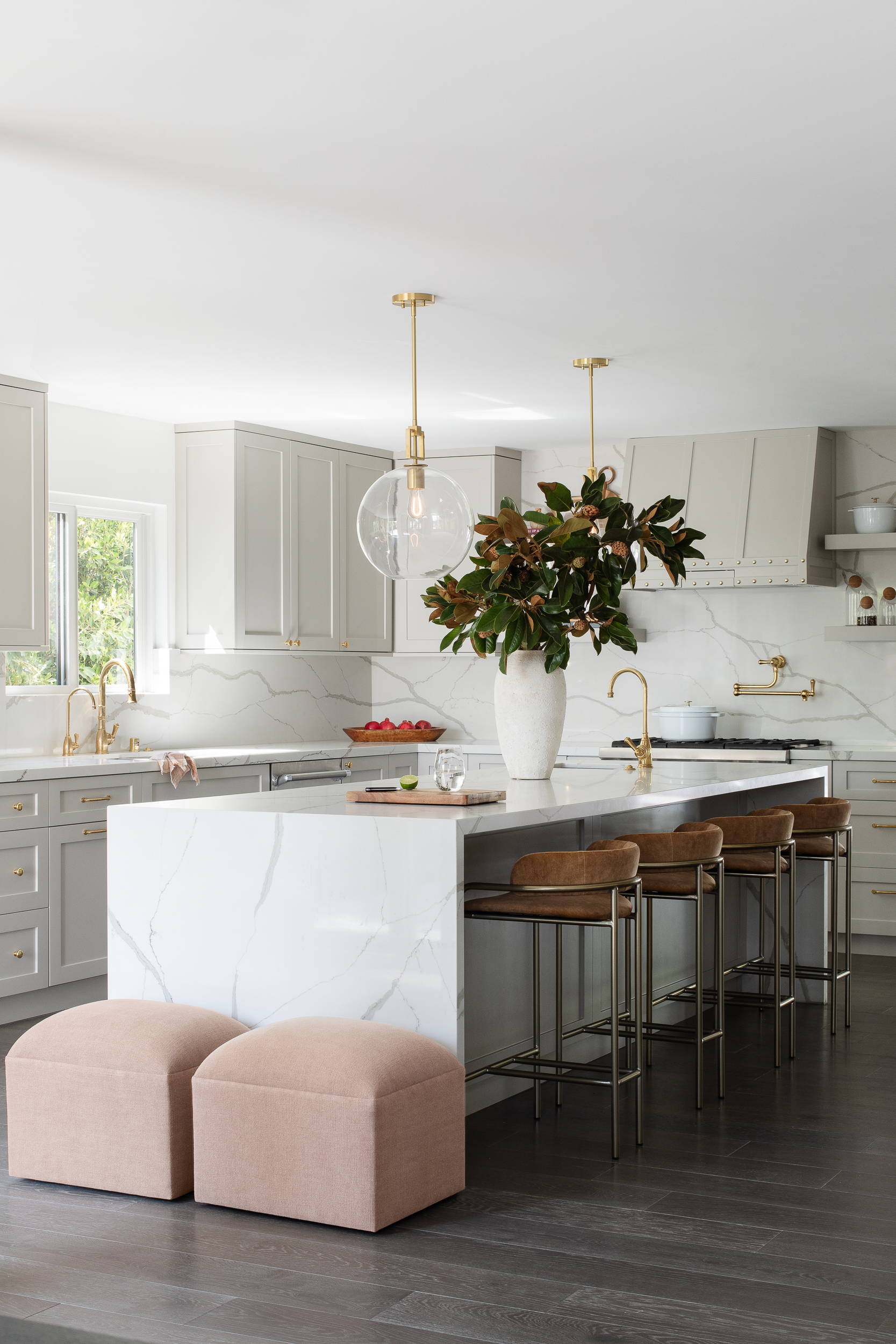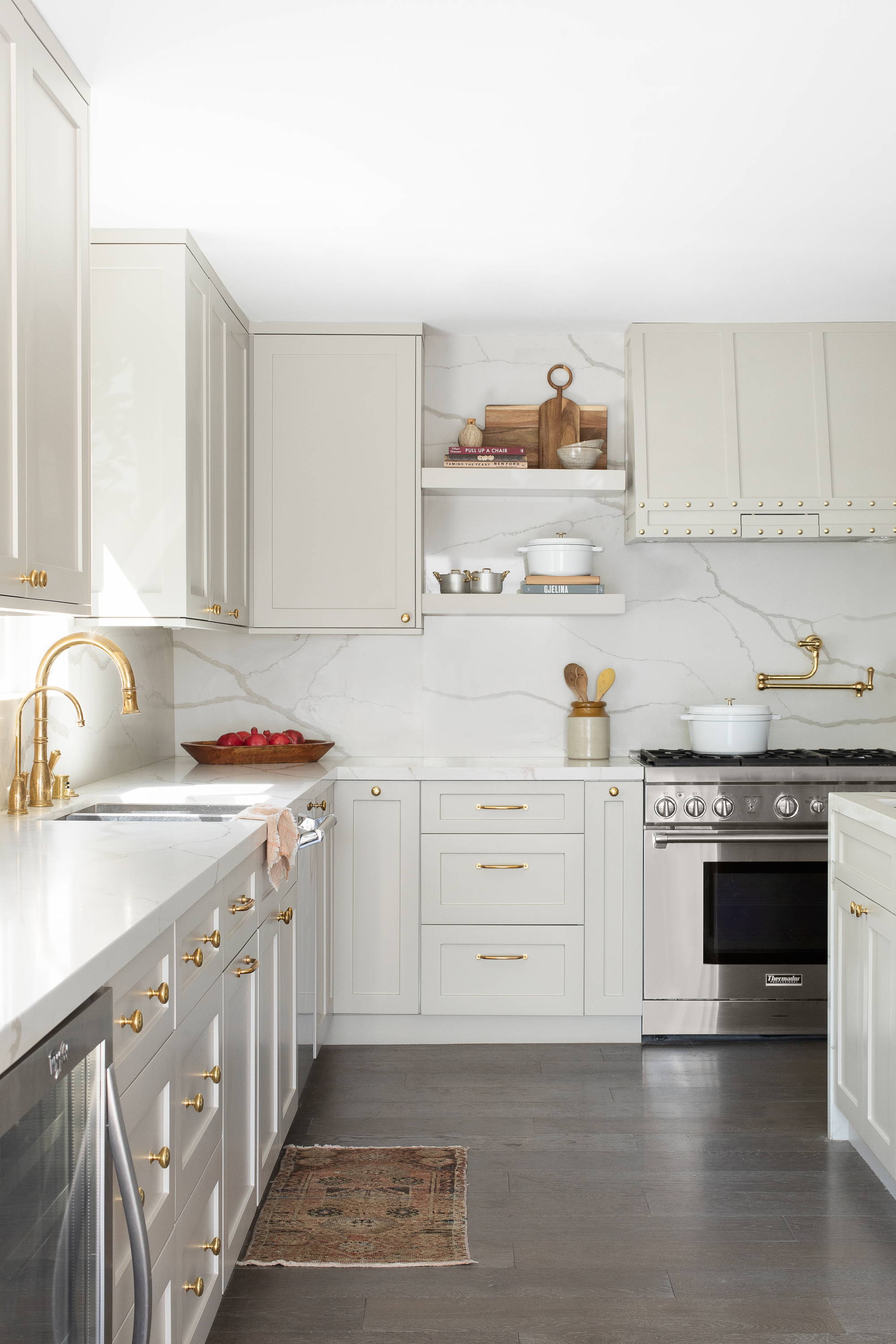 IN CONCLUSION
Q: What one product did you gravitate the most towards and how do you feel it elevated the design?
You know I'm not good with favorites! But in all truth it comes back to the dining room wallpaper. It just drew us all in visually with the colors, the lines and the pattern and was the inspiration for all the spaces coming together. We treated it like a bespoke piece of art and the house just came alive with everything that surrounded it. We loved every ounce of this project, most of all the family that lives there. When you get to work creatively for clients that respect your craft and trust your vision it's truly winning the design lottery!
Q: What was your favorite area/nook in this project that you designed?
The dining room built in wall - I had the vision of a bookcase the first moment I saw the space. I wanted it to be the focal point of the room and the anchor to all the color for the surrounding areas. But it is a tie with the pantry door, I love how that door and entire kitchen wall got designed. And the custom wallpaper in the powder room. And the kitchen dining nook! Ok, truth is don't ask me. I can't ever pick a favorite!
"We believe that when you love what you do, it shows.
we, at JFD, really, really love what we do."
-Jenn feldman
---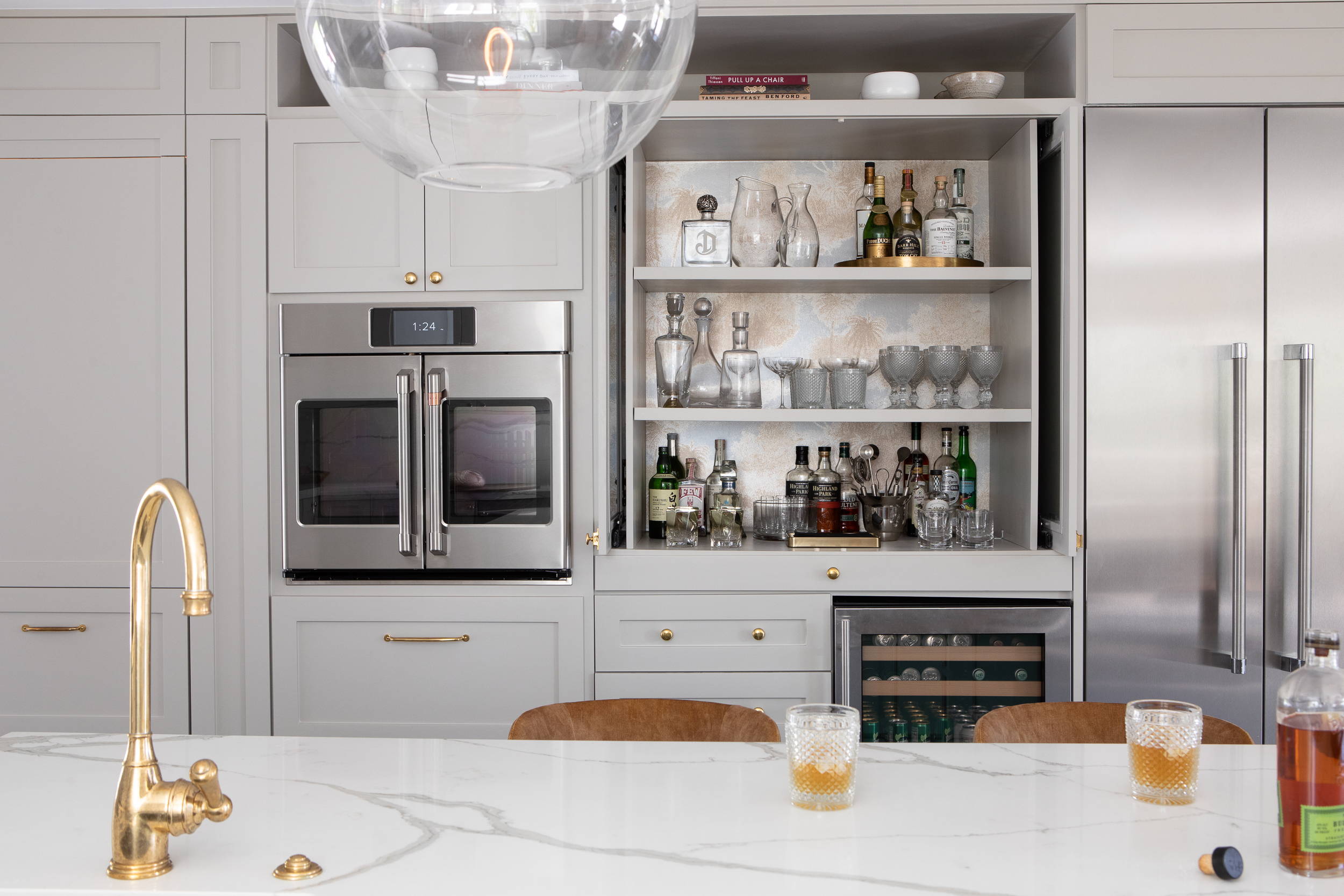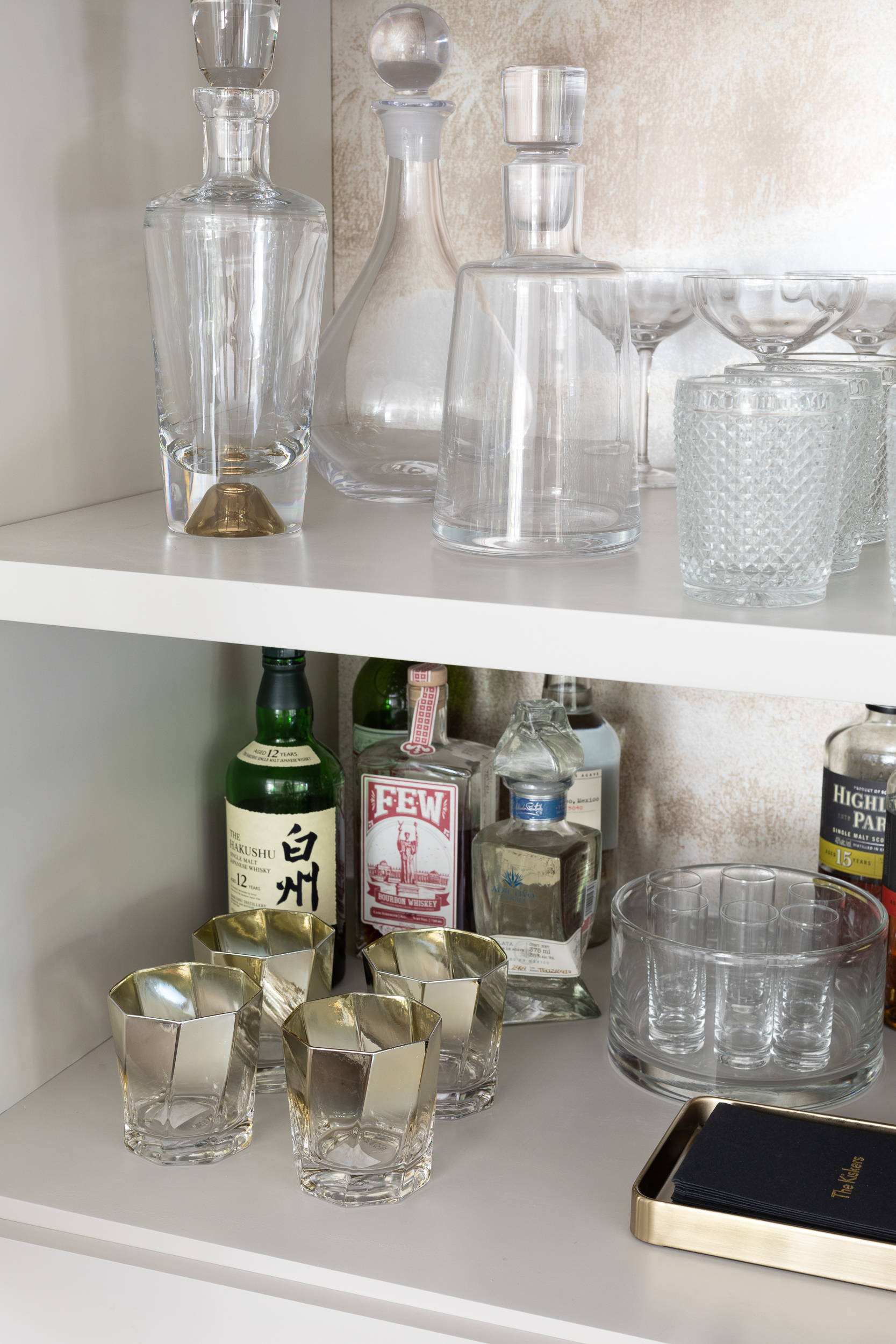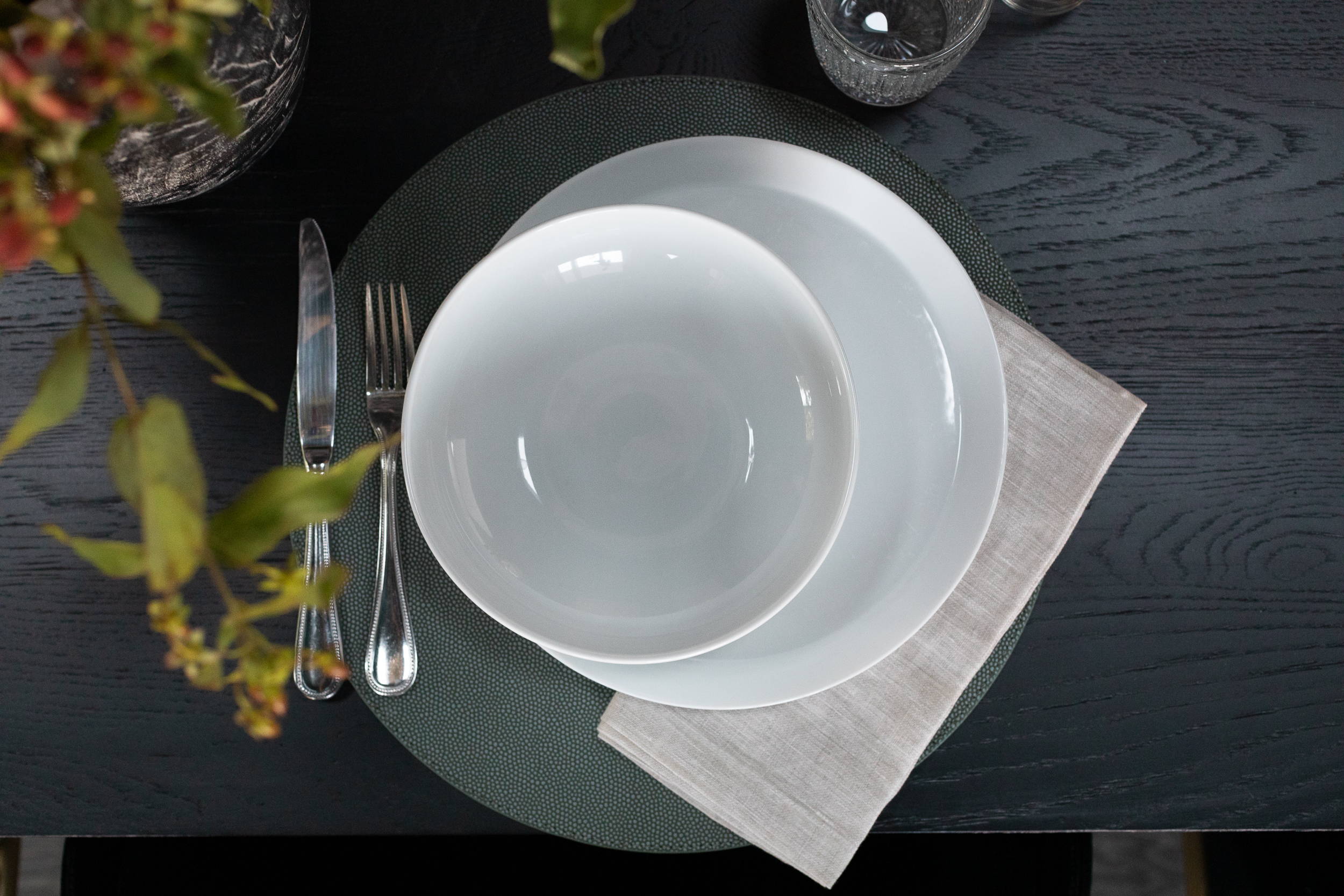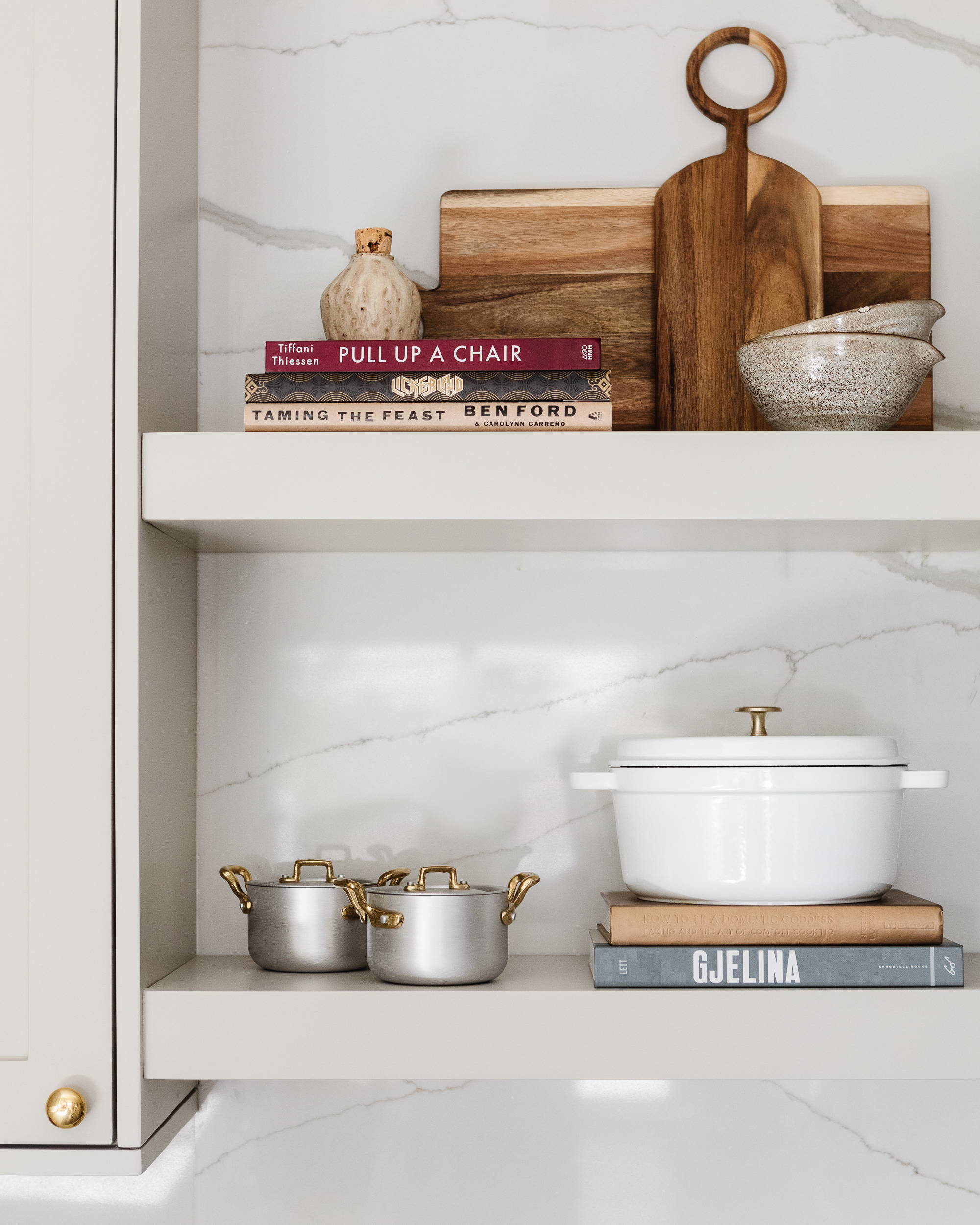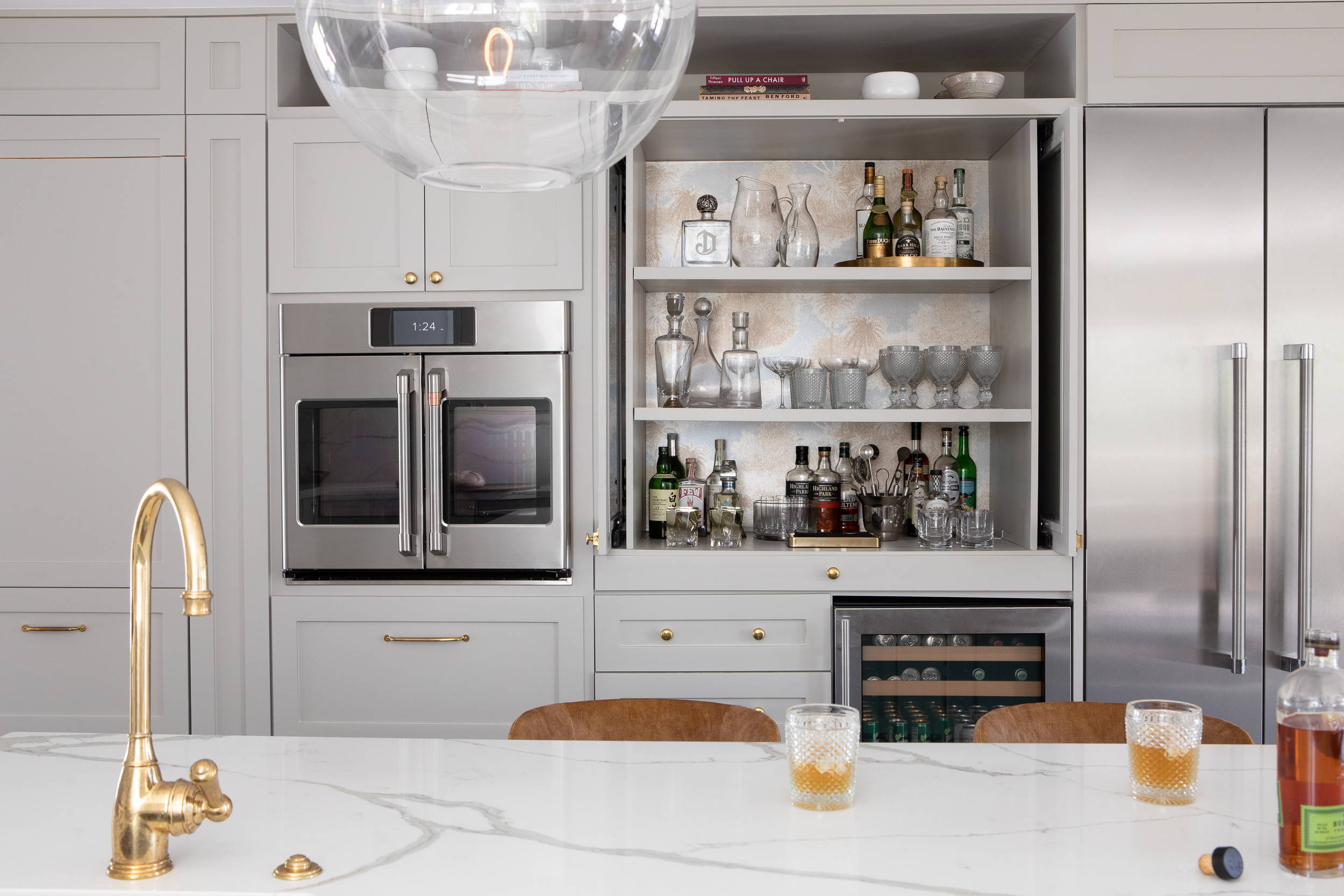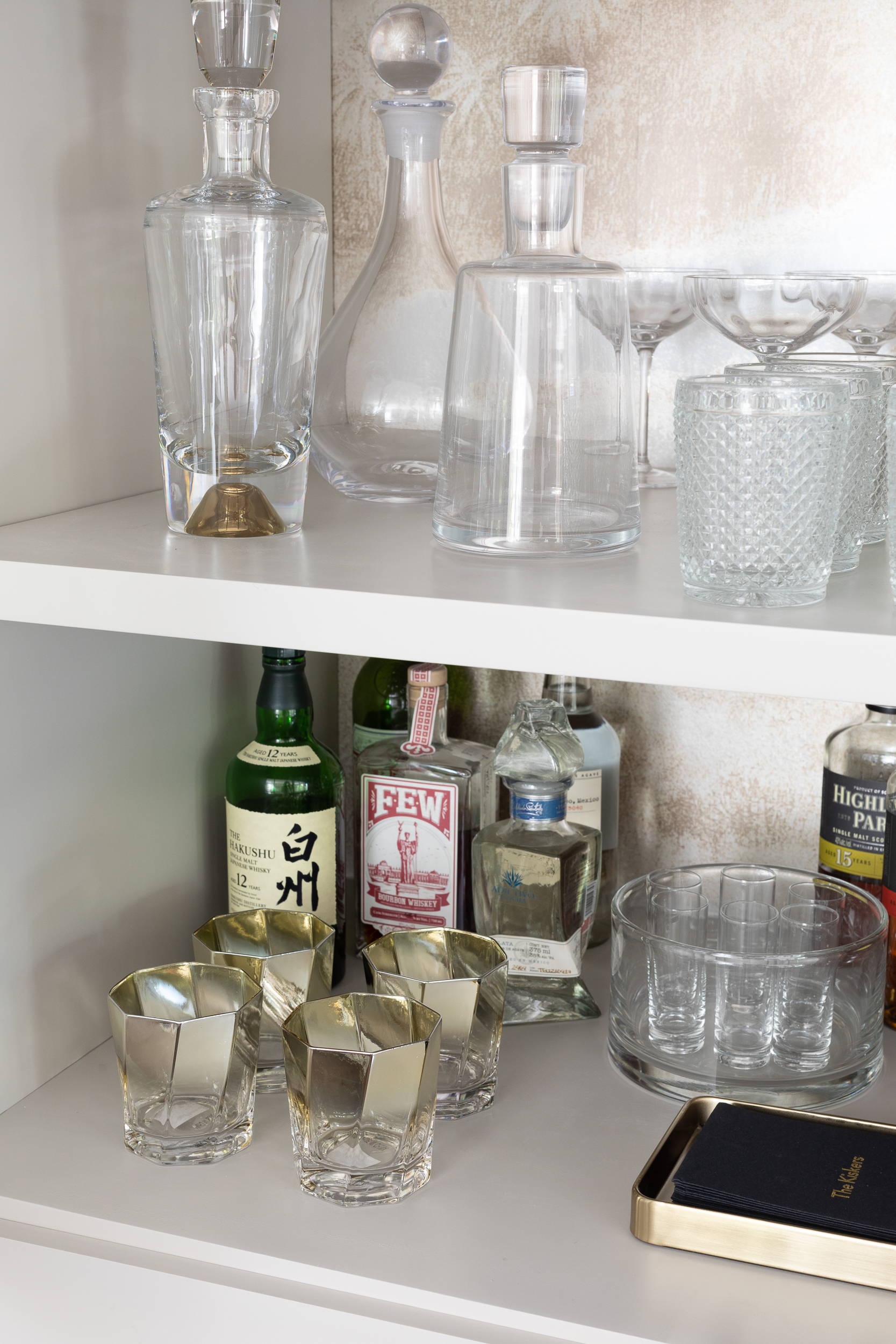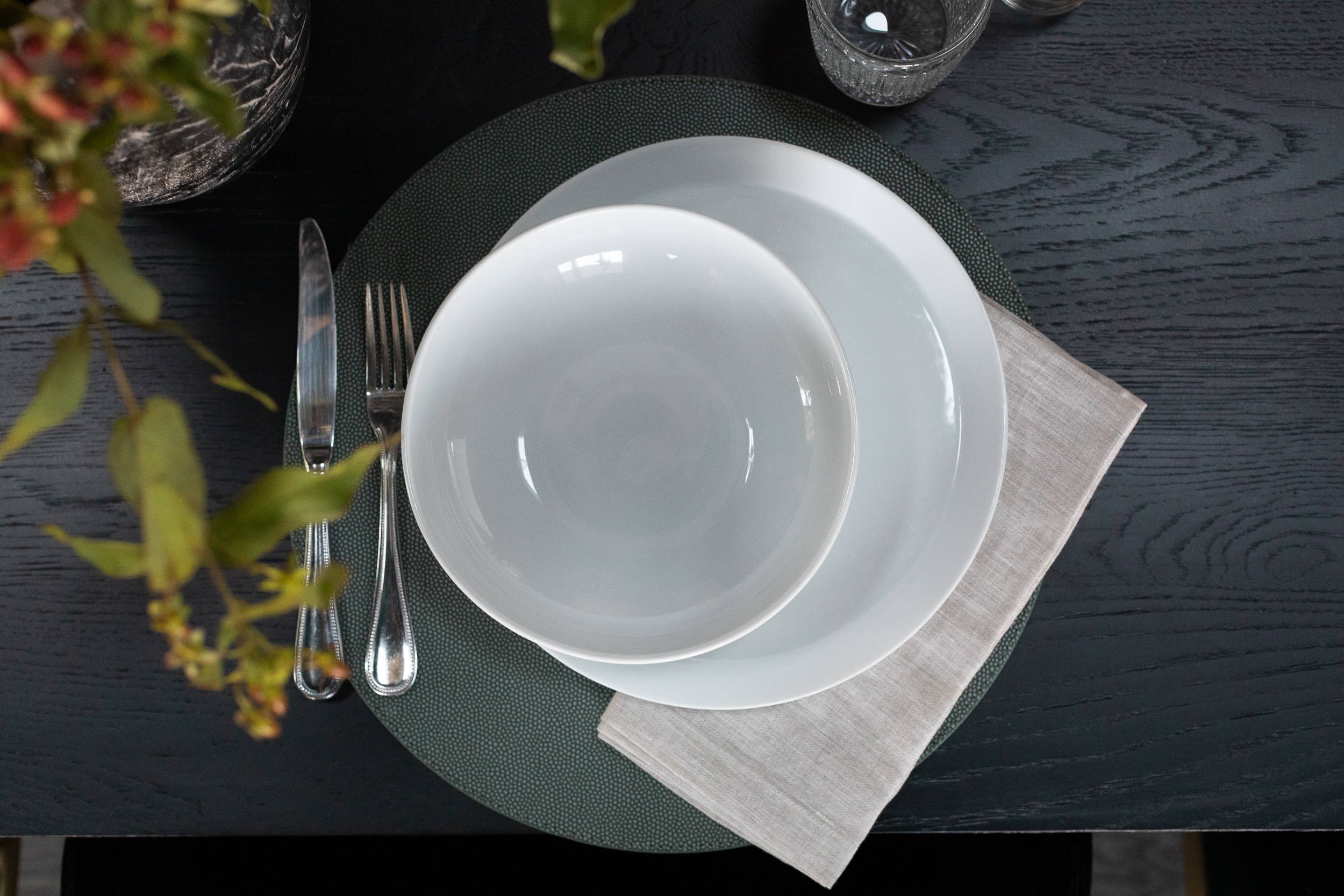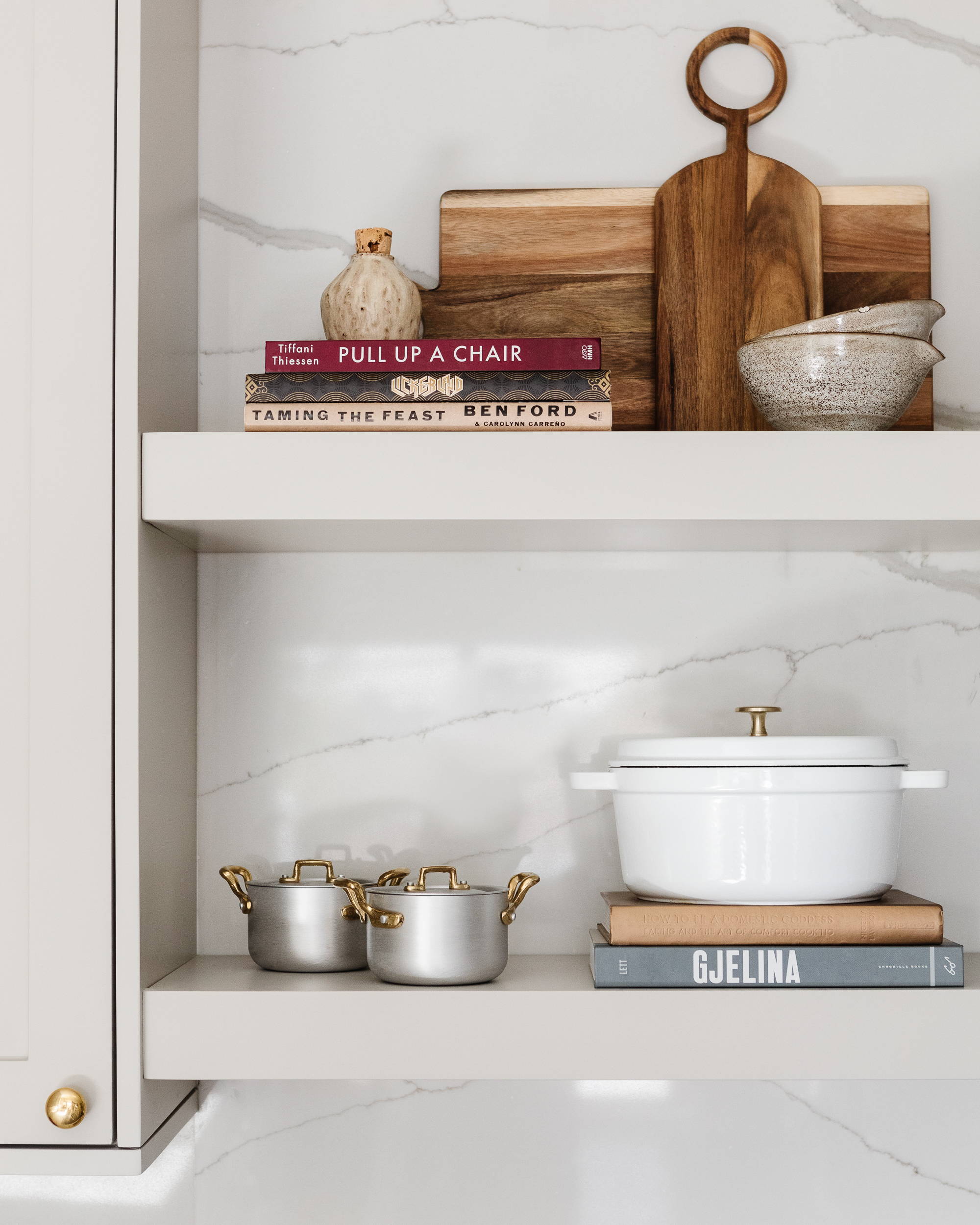 Shop "The Shelby" Collection
---
---
Meet Jenn Feldman Designs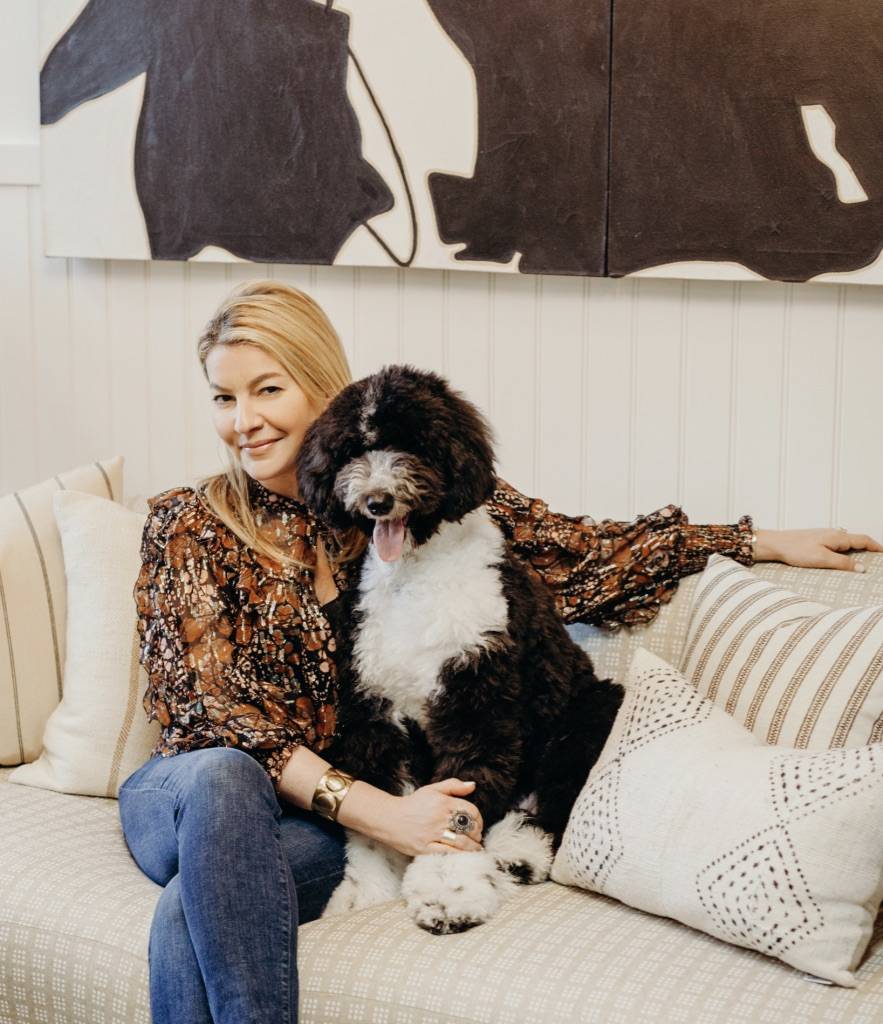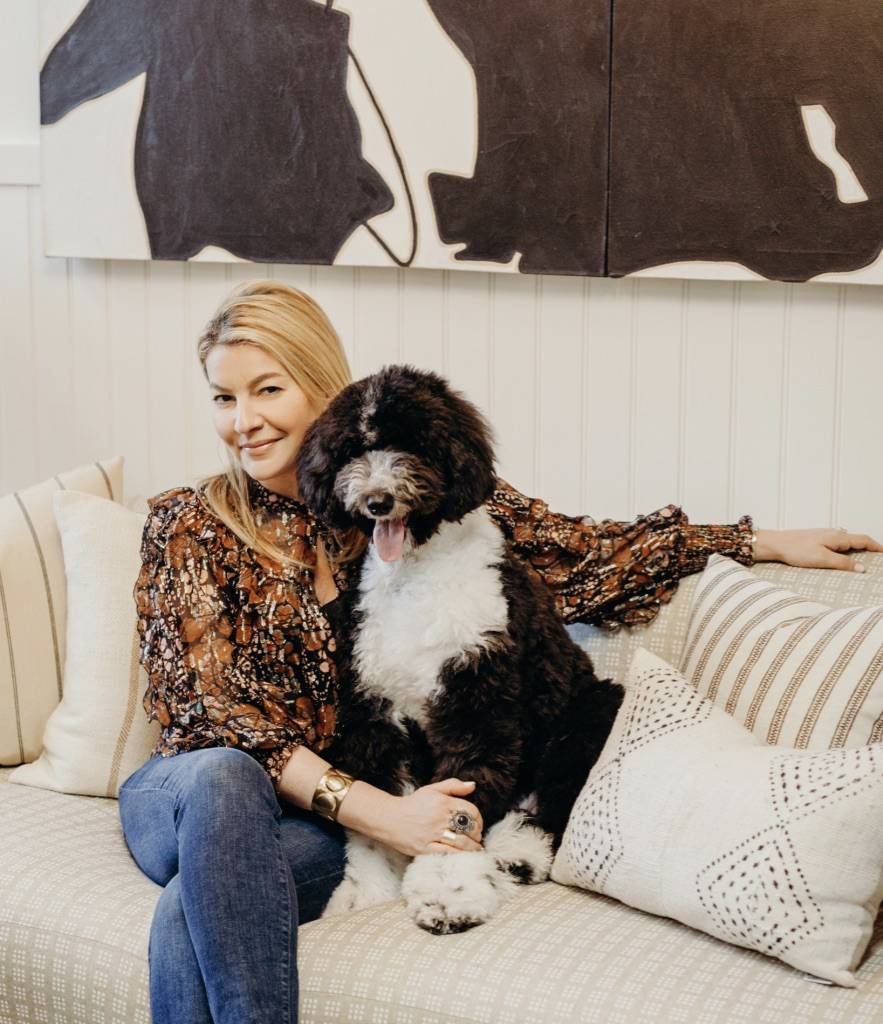 Jenn Feldman Designs is a Los Angeles-based interior design studio committed to creating sophisticated, timeless, bespoke interiors by bringing an unparalleled level of detail, service and aesthetic integrity to each and every project. From the onset of the creative process through the final touches of our seamless installations, JFD is dedicated to our clients throughout the entire scope of the project, large or small. Our team's passion for design is one of the main ingredients to our firm's success. We believe that when you love what you do, it shows. And we, at JFD, really, really love what we do.

With an extensive background in art and working as a beauty and fashion publicist for 15 years, living in London and New York, Jenn developed her ability to work with people, translating each person's "story" into a living design concept. Now as a member of the American Society of Interior Designers with clients across the country, Jenn brings that same artistry and gift for storytelling into each and every space she designs. Inspired by travel, art, fashion and film, Jenn balances both visual and textural imprints that layer together to create bespoke interiors for her clients. Jenn resides in Los Angeles with her husband, two sons and crazy sheepadoodle Frankie.
---