Designing a home can be difficult, trust us, we know! If you're lucky enough to hire an incredible interior design team like Widell + Bochetti, then you're in good hands. However, if you're someone who wants to design for themselves but have been frustrated with expensive trial and error, and need help visualizing your entire design, then Daizy is for you! Daizy is a tool that helps you create simple interior design plans, and allows you to share the shoppable boards with others.
Who is daizy for?
Whether you're someone designing for yourself and just need a little help, or you're a professional designer who wants to share a shoppable design board with your clients or social media following, Daizy is for you.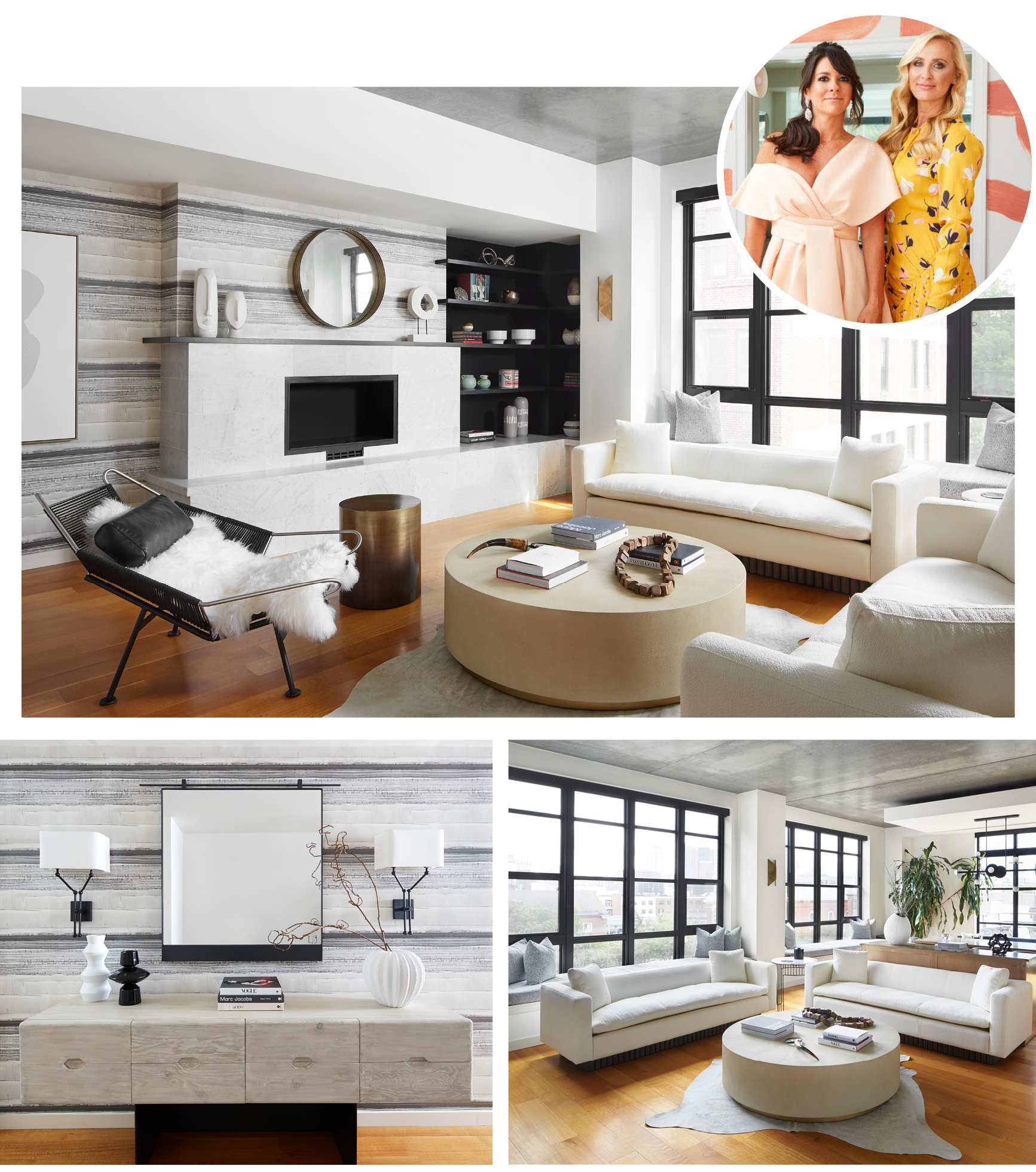 Photography by Brian Wetzel
HOW does daizy work?
If you haven't tried out Daizy, our new simple home design tool, we wanted to share with you just how it works! We had Design Pros Widell & Bochetti, THE go-to designers for edgy cool design, create a Daizy board to allow you to shop the look of one of their projects. Read on to learn about the few simple steps it takes to take control over your own home design project.
---
STEP 1
STYLE FINDER
Take a simple style quiz. We want to learn what you love! Don't overthink it as we'll let you customize styles and colors along the way. If you don't love what you see, click the 'refresh options' button on the bottom right to see more options.
---
STEP 2
STYLE BOARD CREATOR
See selected products that fit your style and save your top 3 favorites options for each piece. If you don't love what you see, feel free to adjust the filters and go it on your own! You're the designer here, we just want to help guide you through your design process.
No more aimlessly
scrolling through pages!
Once you have your favorite options picked out, mix and match what items are in 1st place to see various combinations until you find just the right look! Maybe the sectional vs. the sofa, perhaps a gold lamp vs black. Daizy helps you visualize your overall room design to make sure you you're 100% confident it will all work before you buy.
---
STEP 3
SAVE, SHARE & Shop!
Once you have your design complete, save & publish your Daizy board! You can copy the link to share with friends for feedback on your design. Or, if you're a professional designer, share this board with your clients or post to your website and share from your social media accounts to allow fans to shop right from your Daizy board.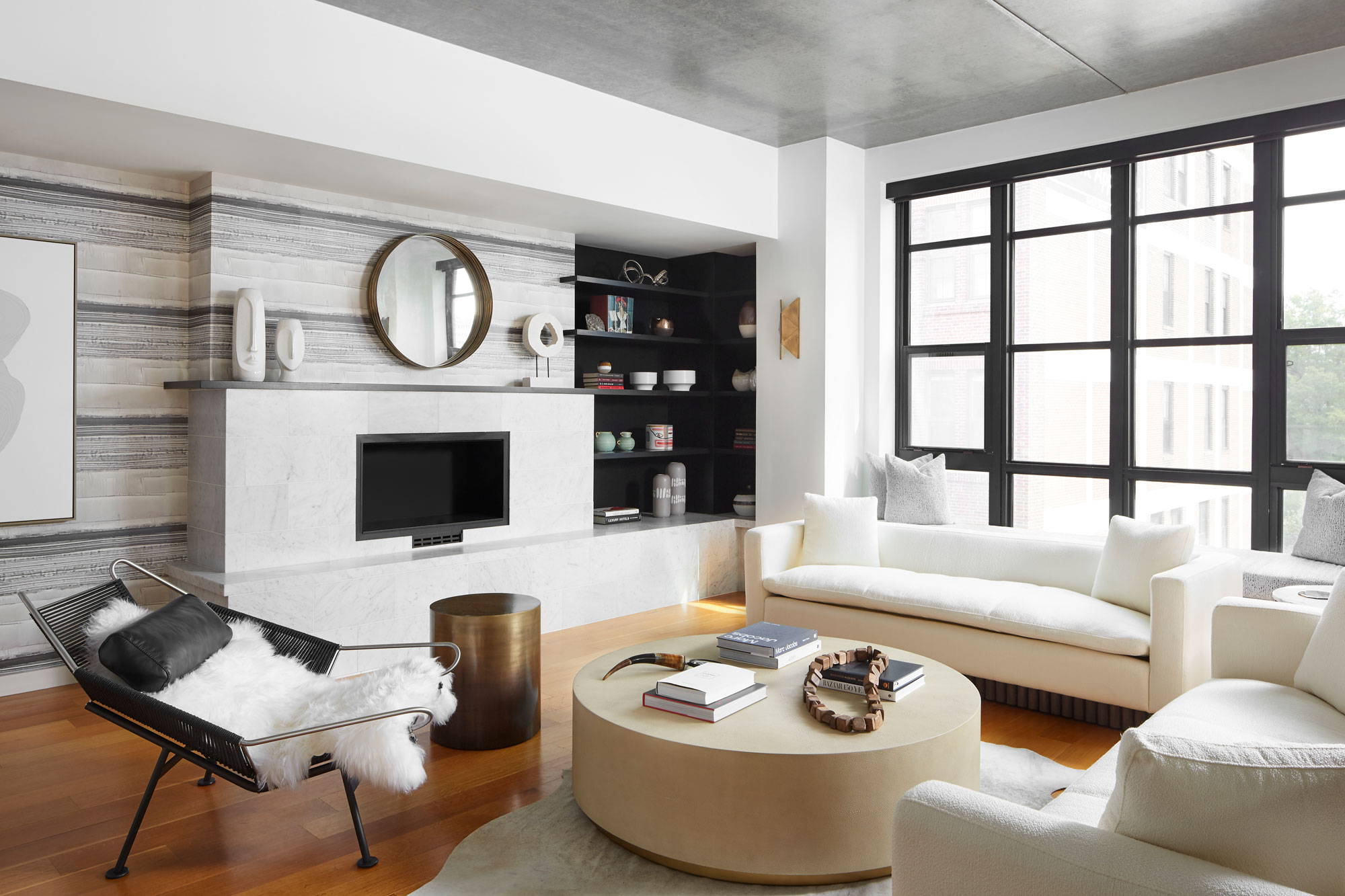 Photography by Brian Wetzel
WIDELL + BOSCHETTI'S
DAIZY BOARD

Want to see the board that Widell + Boschetti created inspired by one of their projects shown you above. Love their look as much as we do? Click on the link below to shop their board!
Daizy is currently a desktop design application and not yet available on mobile.
Mobile coming soon!
---
Ready to get started and explore the designer in YOU? Start your board now today!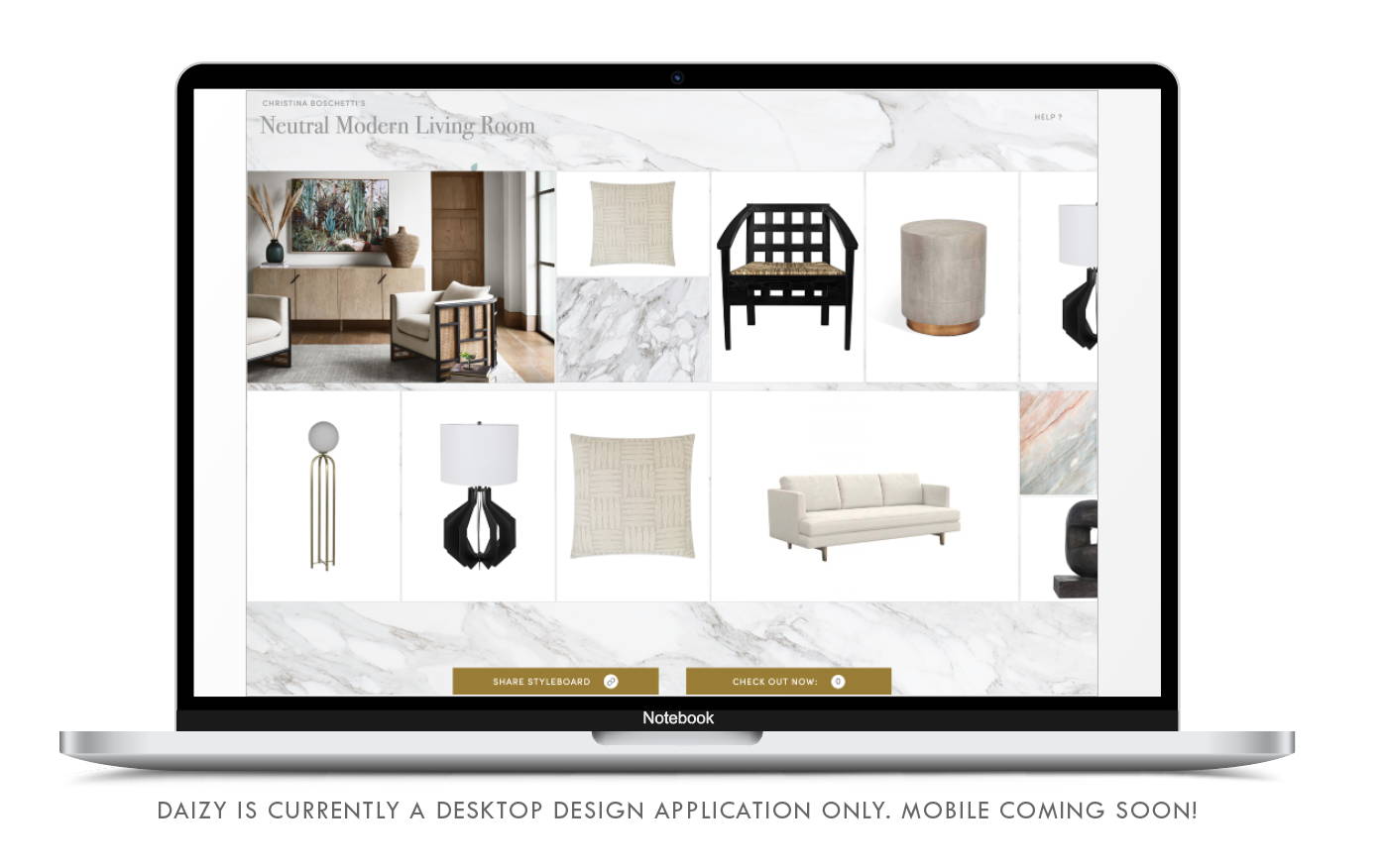 ---
Need some help?
If you get stuck or need any design assistance, let our complimentary design concierges help you with feedback! Just save, publish and share your Daizy board with us at [email protected]
---