Get The Look: Farmhouse Modern
Farmhouse Modern isn't just about shiplap and barn doors, but it's an elevated style of contrast and clean lines. It's about bringing the outdoors in, through the use of natural materials juxtaposed with elements like industrial lighting and modern hardware. Farmhouse Modern is versatile and can easily be added to an existing decor theme through accents, or starting anew with a fresh and inviting look.
---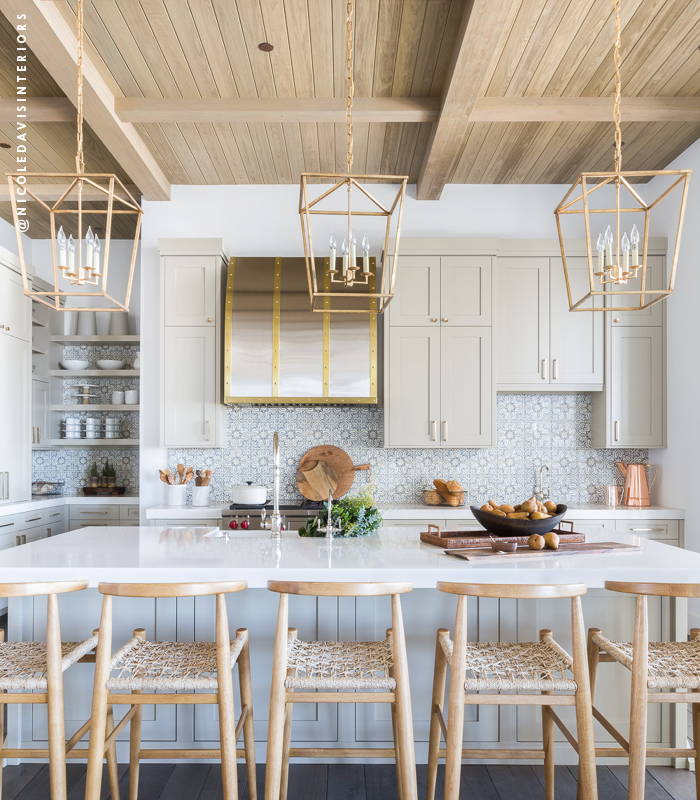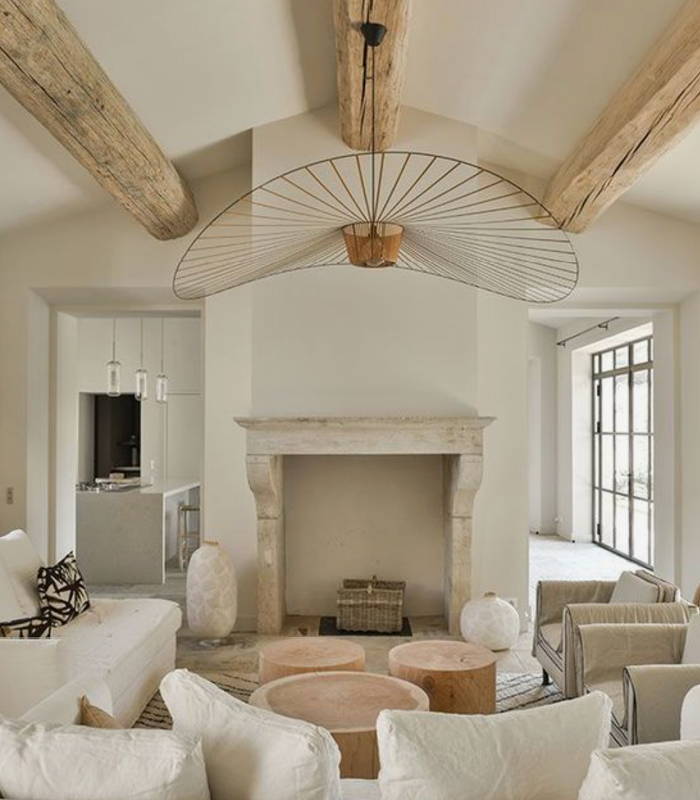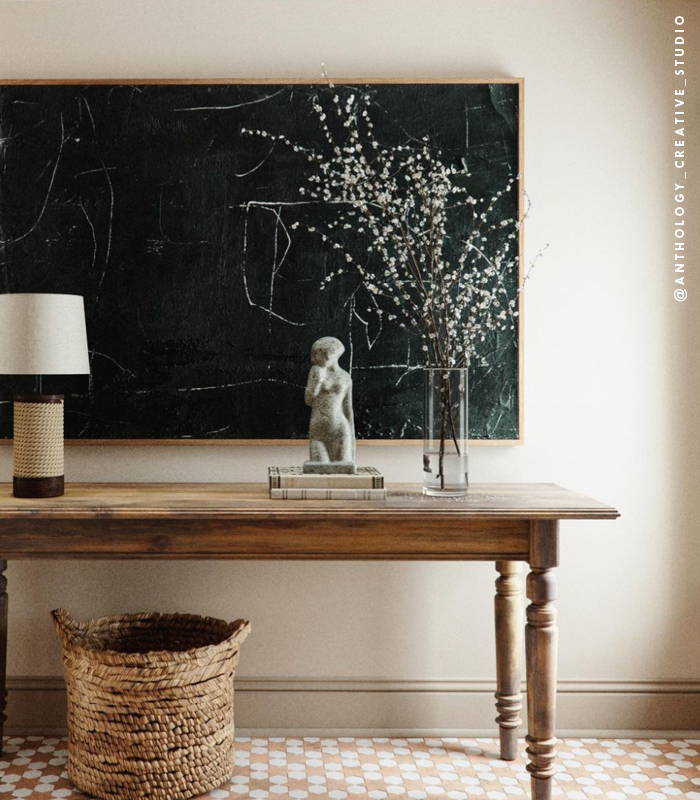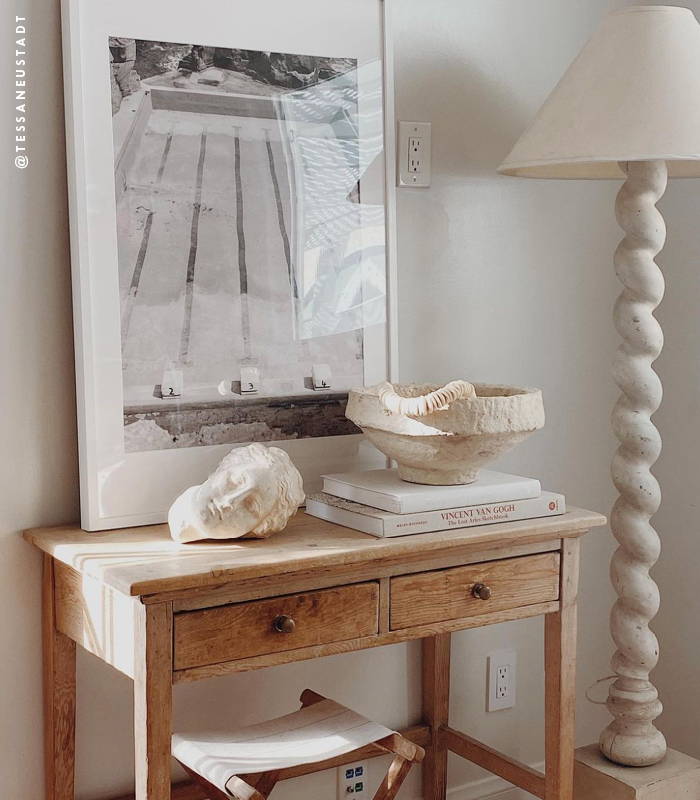 We love the look of whitewashed walls, ceilings or floors. The lighter and fresher take on Farmhouse is what makes this style feel clean and contemporary while still approachable and live-able. Think whitewashed beds, desks or dining tables.
---
A minimalistic approach keeps the design feeling modern and not cluttered or over-accessorized. And just because we say keep it minimal doesn't mean boring! Incorporate pieces with clean lines and a few pops of charm such as this Alchemy Living Bed or this sideboard are great examples of clean design that work wonderfully.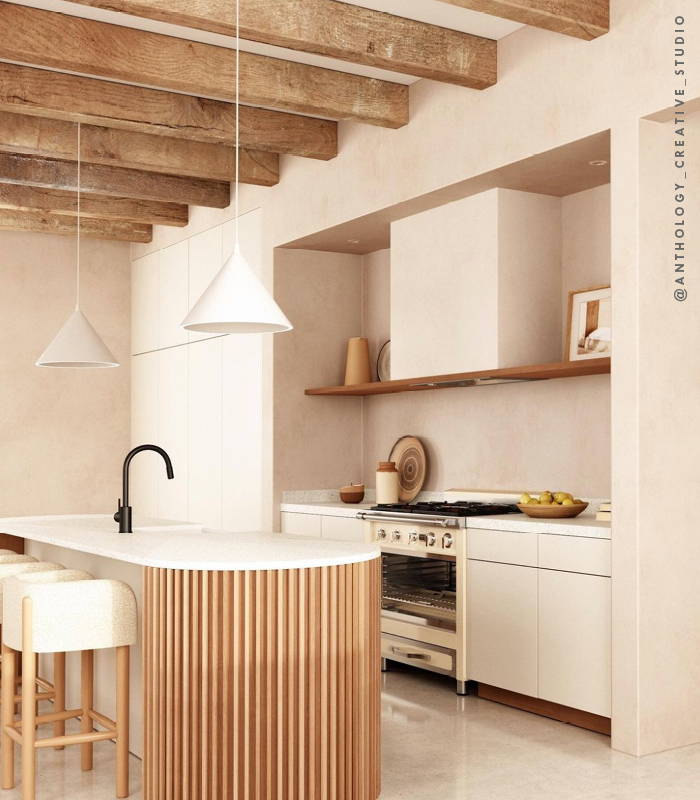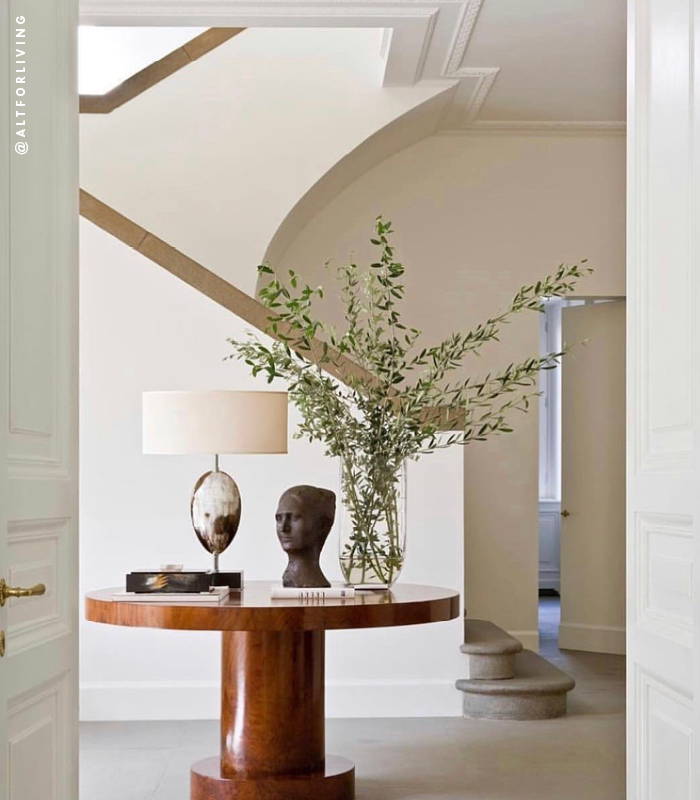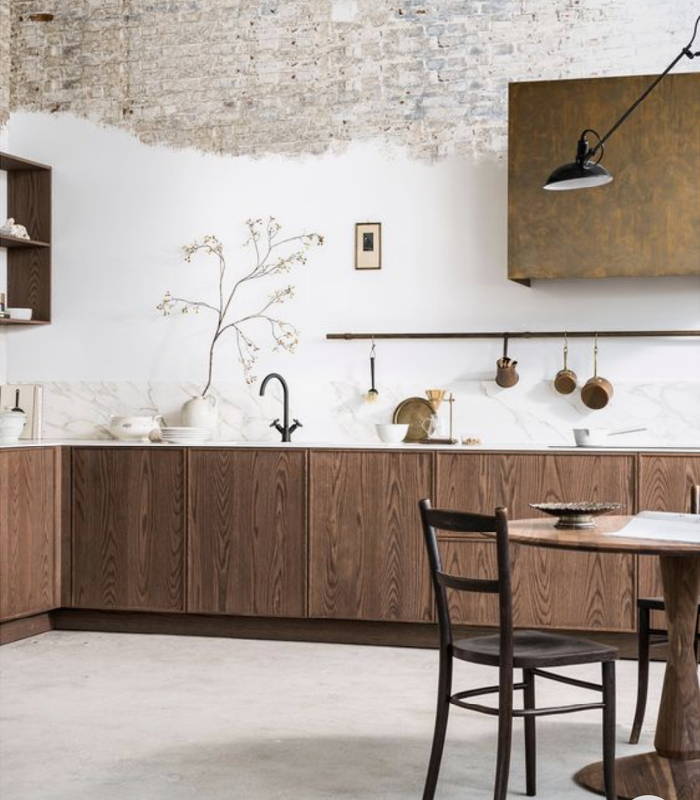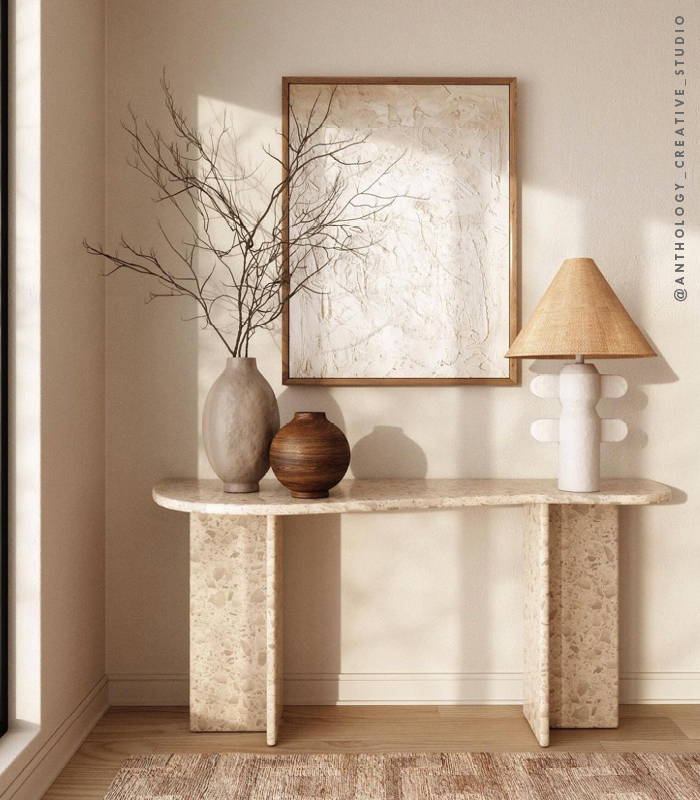 ---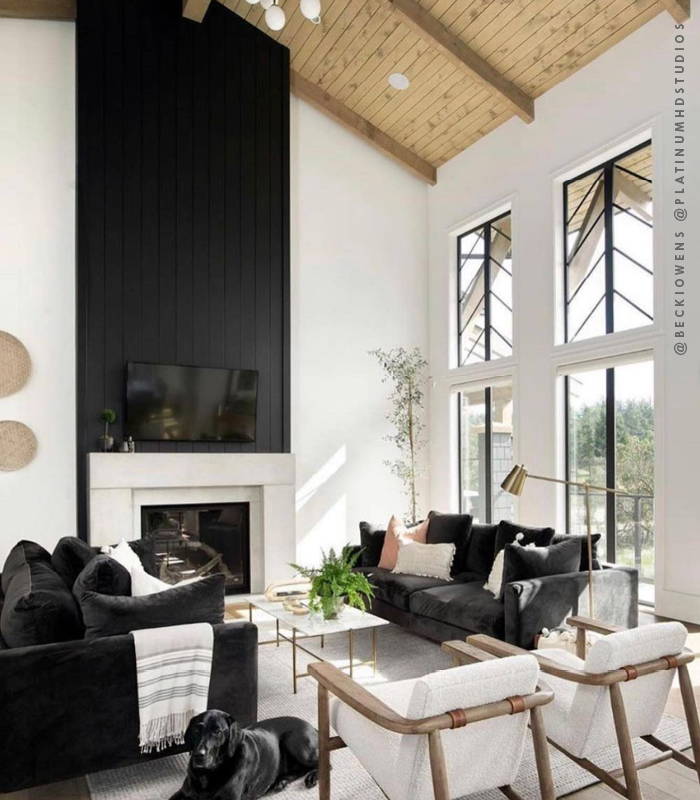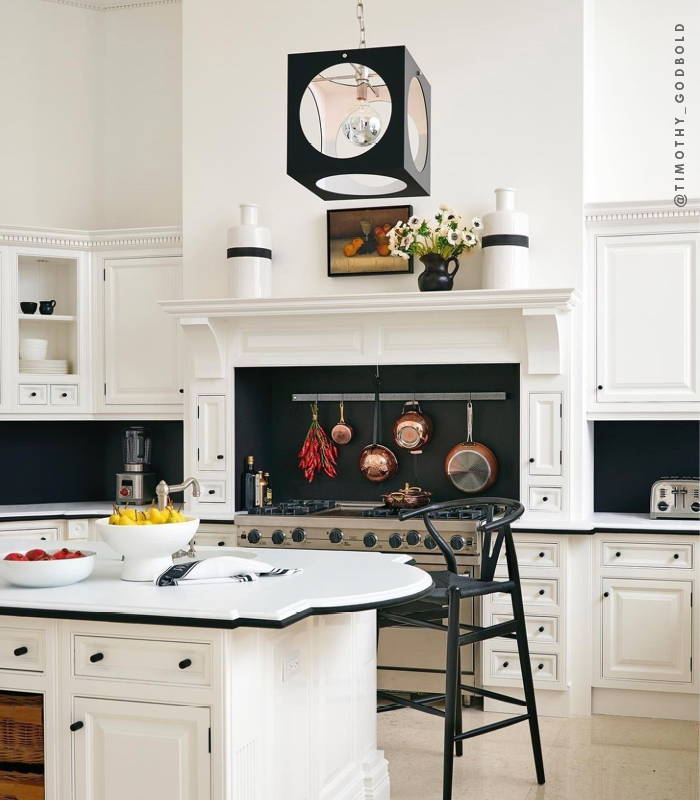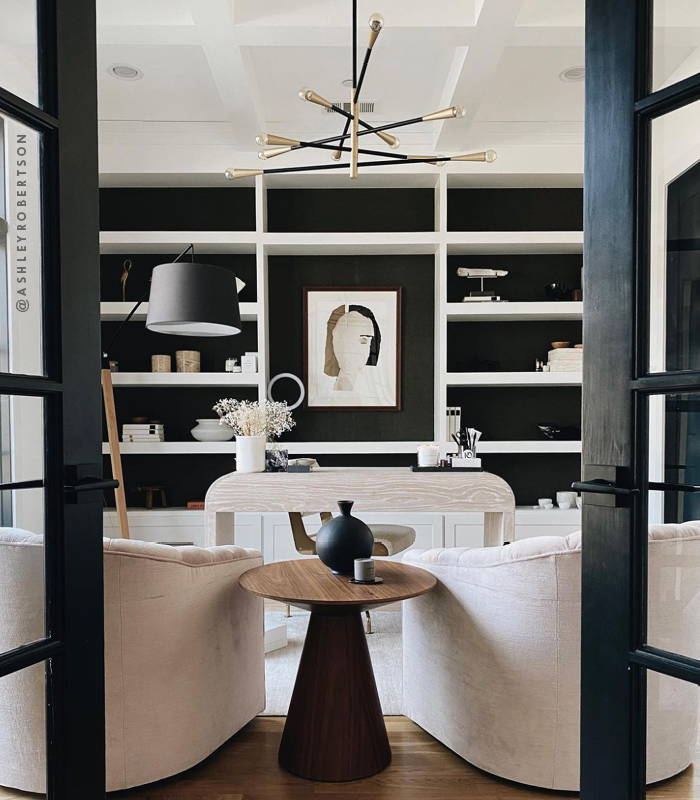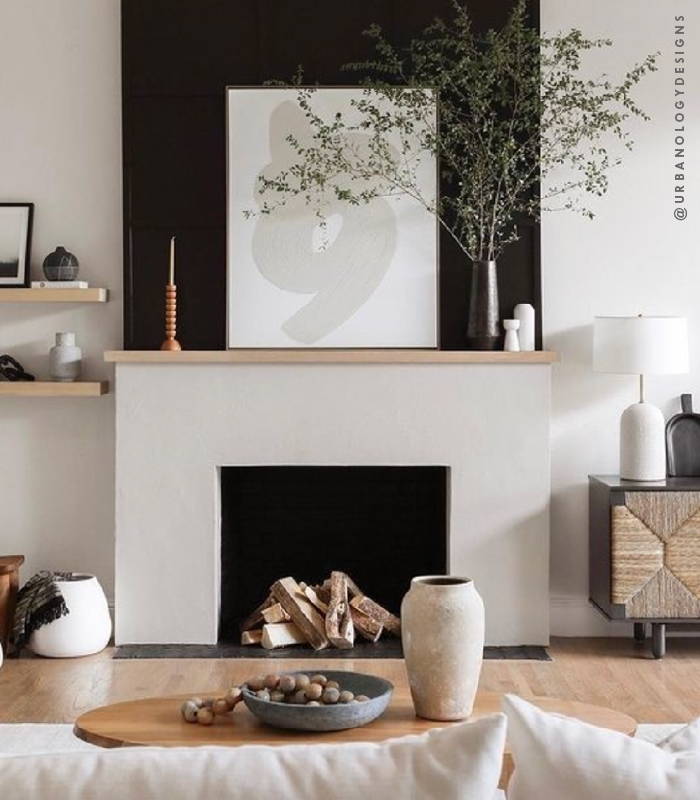 Adding contrast with textures such a light washed stone, shiplap, or tiled backsplash is a very visual contrast when entering any room. You can also add pops of dark color such as black dining chairs or dark blue cabinets. Or an even easier way is with accessories such as a collection of white cake plates on a black chalky countertop, a huge fruit bowl or dark placemats on a white washed table.
---
What keeps the Farmhouse Modern look feeling current is restraint. Achieve this by keeping the lines clean and not too ornate, mixing in mid-century pieces, and adding sleek angles for an updated feeling. We love the look of a glossy kitchen with a herringbone floor for example. Also try mixing old with the new, by pairing saddle counter stools and metal pendant lights for contrast.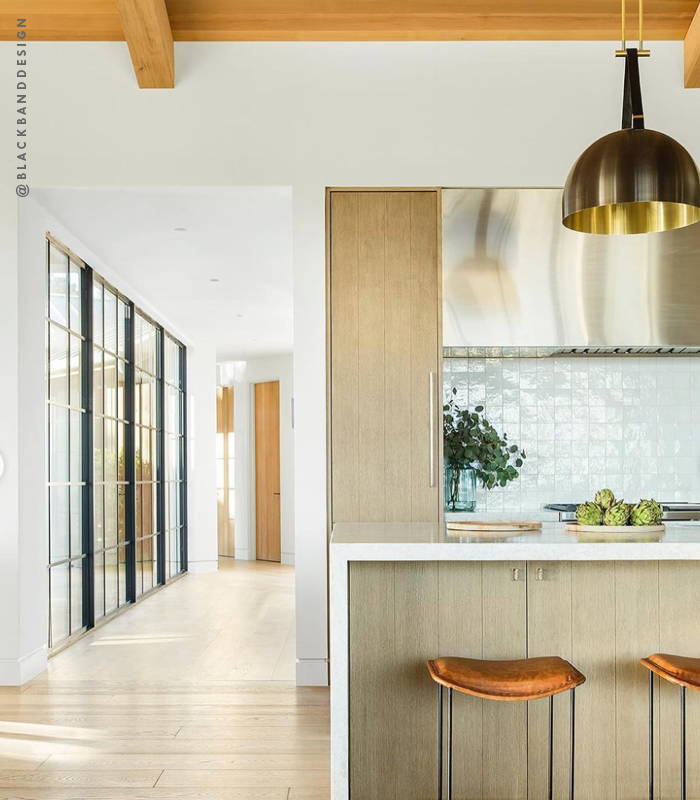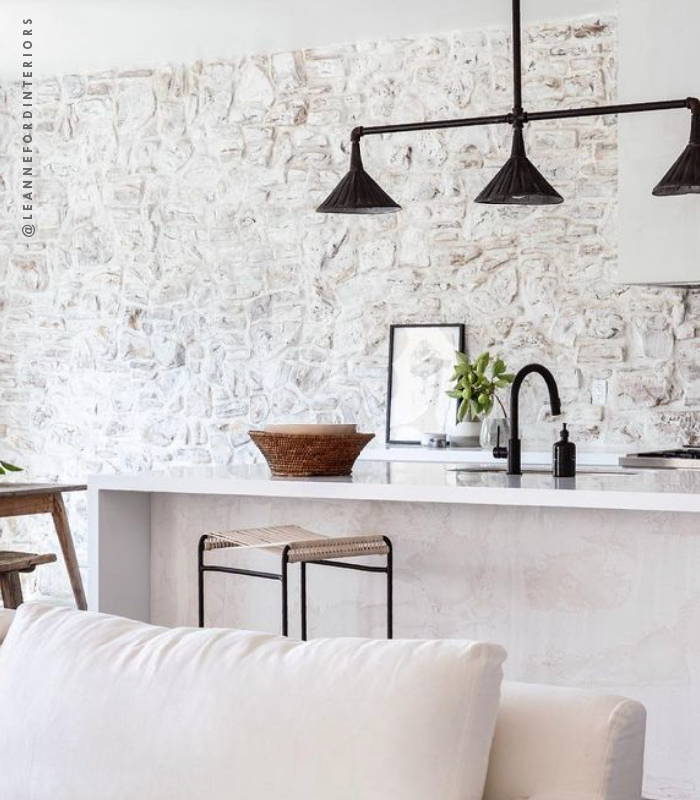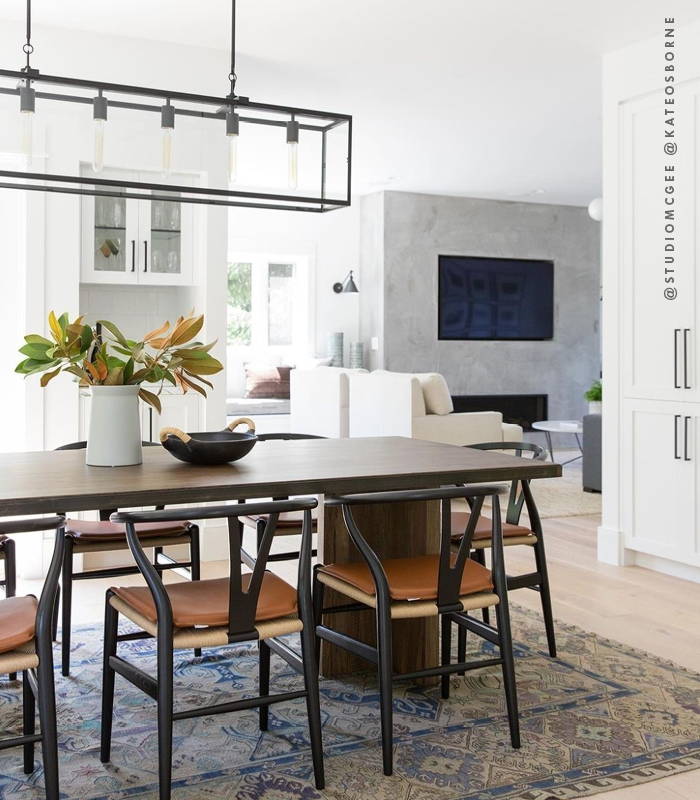 ---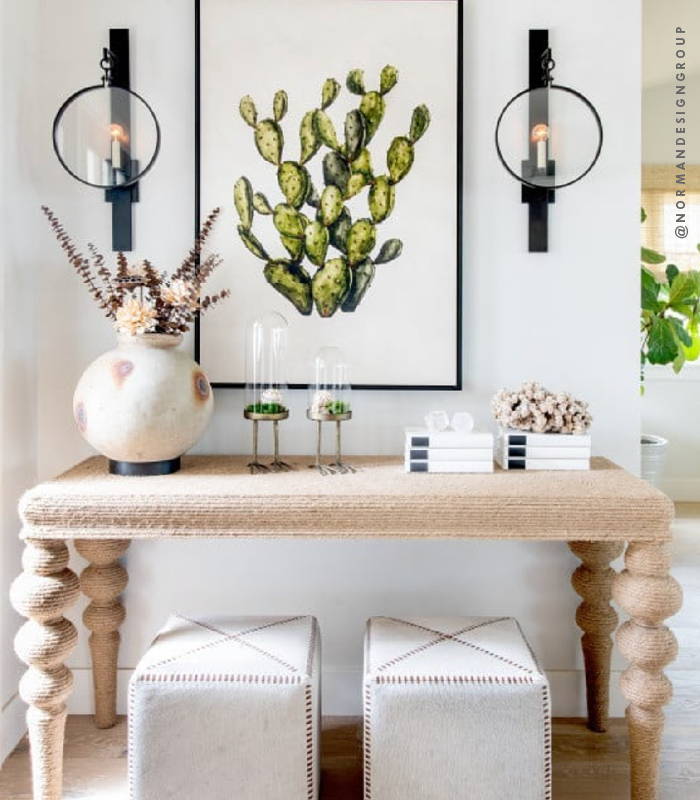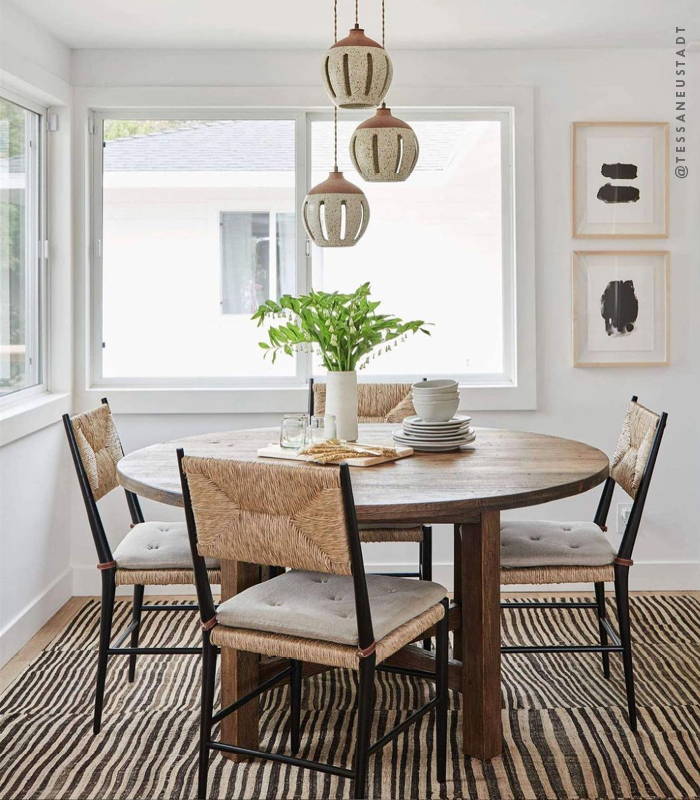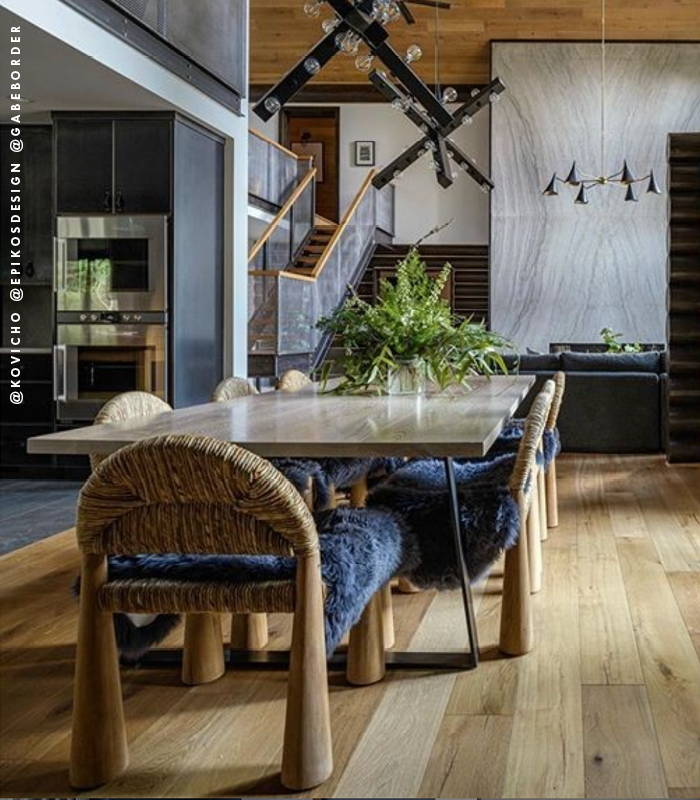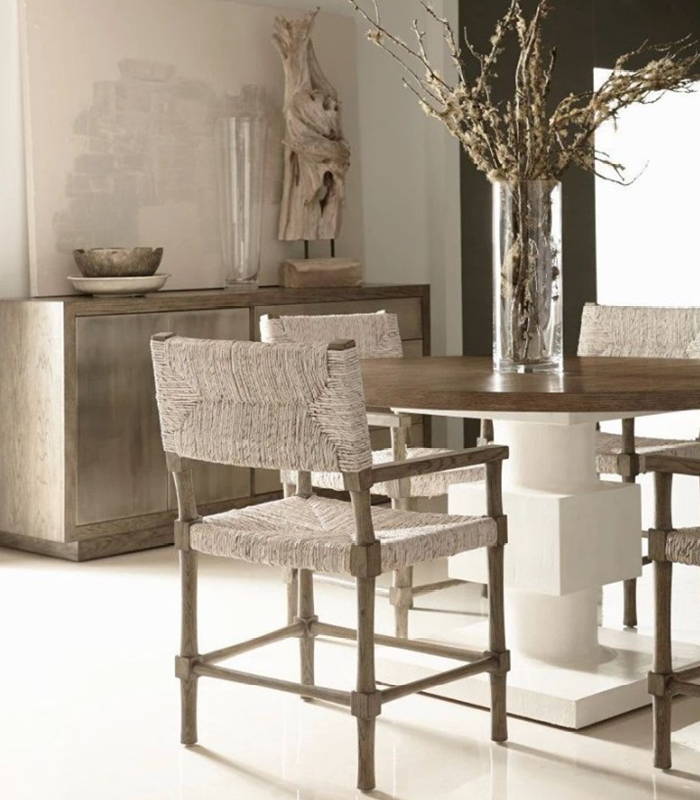 STEP 5
Raw Textures &
Weathered Finishes
While this new version of the farmhouse is about minimizing and making a room feel sleek and chic, the additional use of raw textures and finishes on certain pieces keep the style feeling organic and true to the name. It can be as simple as a sheer stained piece of furniture, or whitewashed walls versus an opaque paint. For an added layer of texture, consider natural jute, burlap, or raw silk fabric with pillows.
---
STEP 6
Farmhouse Materials
Think hardware, basin sinks, and claw-footed tubs. By mixing these farmhouse charms in with architectural accents, the result will make the home feel that vintage-y farmhouse vibe.
When it comes to linen materials, we think sticking to plush white on white towels and bedding keeps the look fresh when designing a bathroom and bedroom.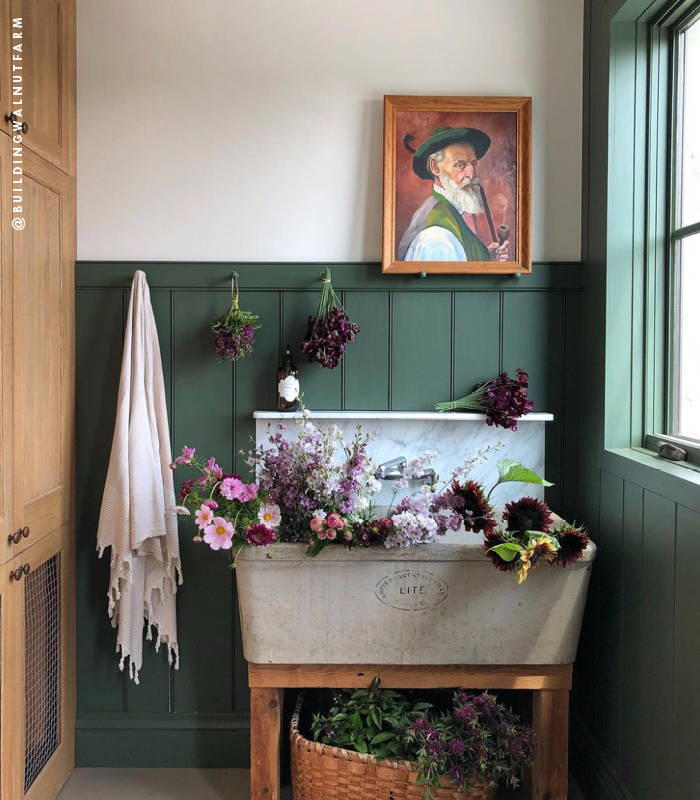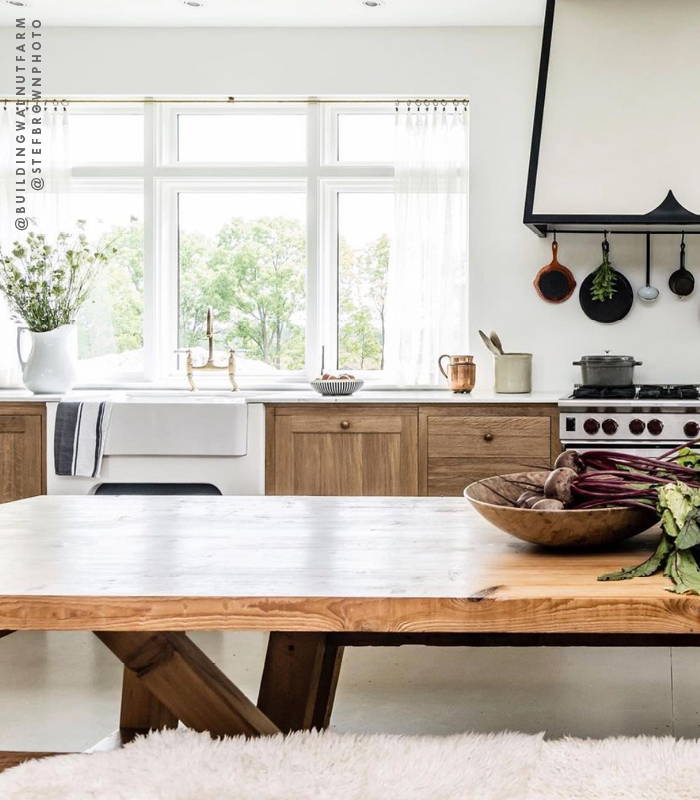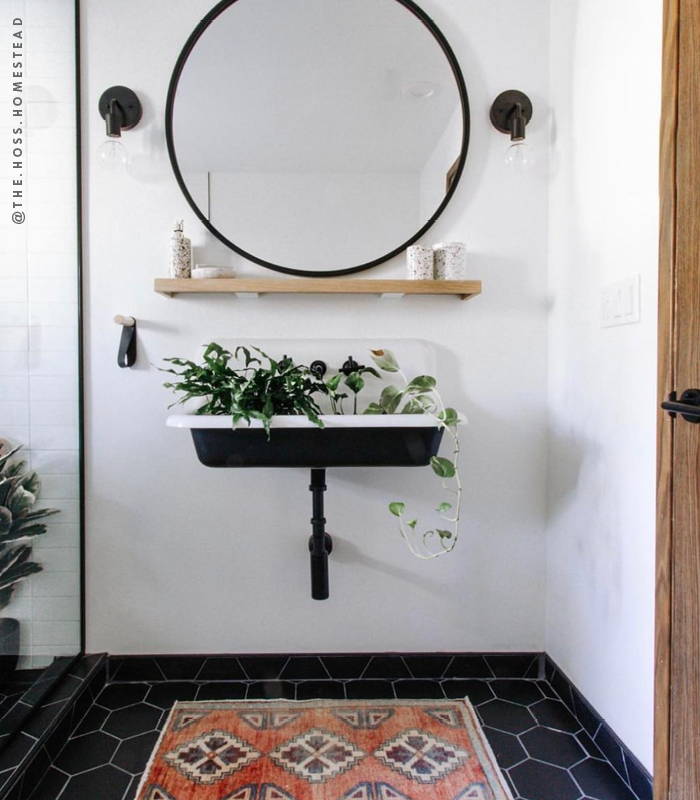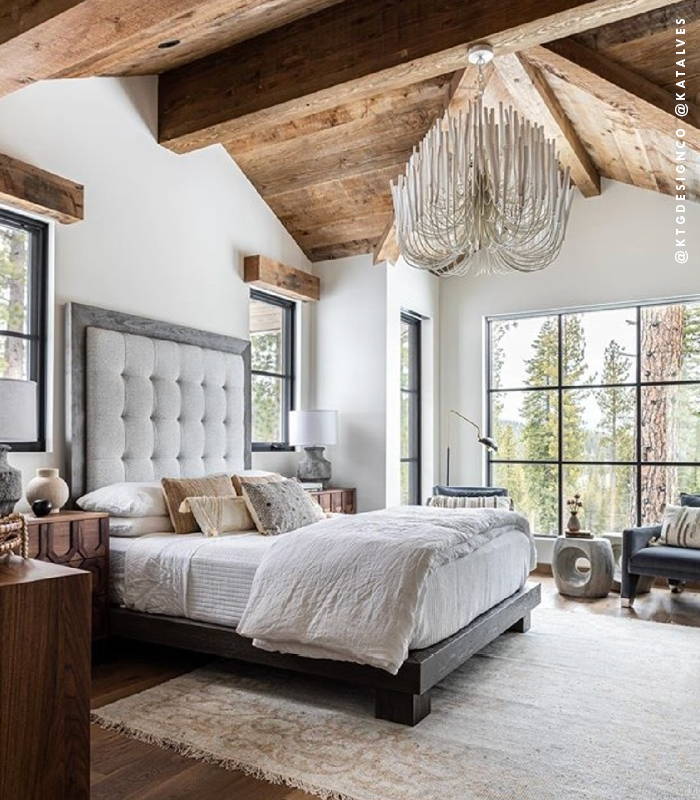 ---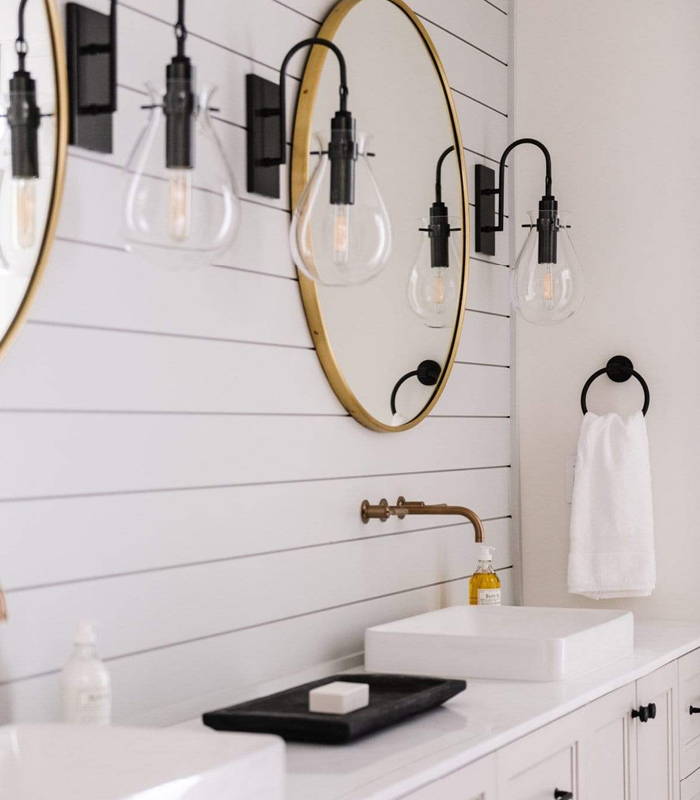 STEP 7
INDUSTRIAL LIGHTING
Raw metals, Edison bulbs and industrial feeling lighting accents can be the simple touches your home needs to tie together the Farmhouse look. For a more current feel, try matte brass or powder-coated matte white or black lighting fixtures such as kitchen pendants, sconces or statement chandeliers.
---
STEP 8
Eclectic accents
& textiles
Try mixing in pieces that have the 'just found them in the back of the barn' feeling such as Native American horse blankets, old saddles, or leather accents. Even a lucky horseshoe or an old quilt can be a great touch to soften up your contemporary take on Farmhouse. To add more character, play up the design with fun pillows, rugs and sculptures.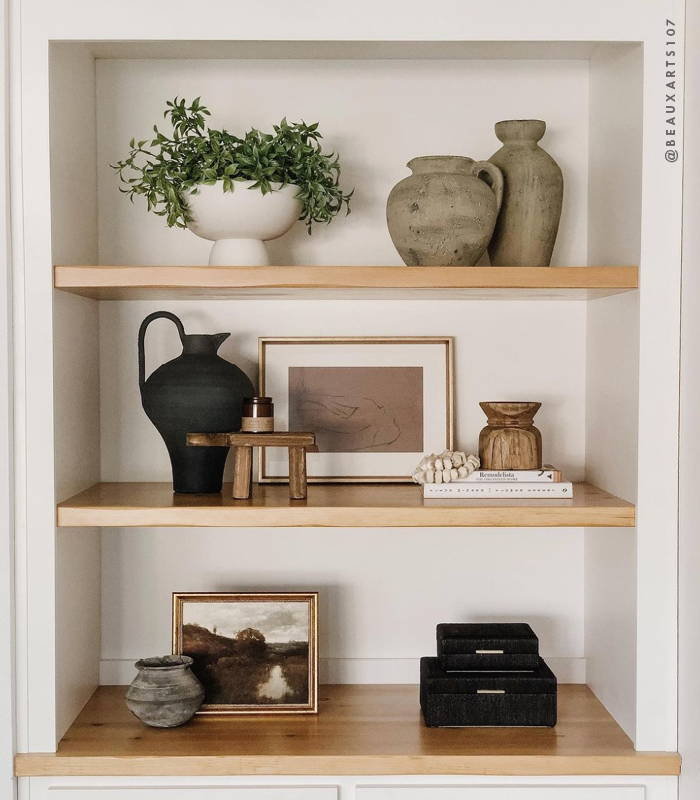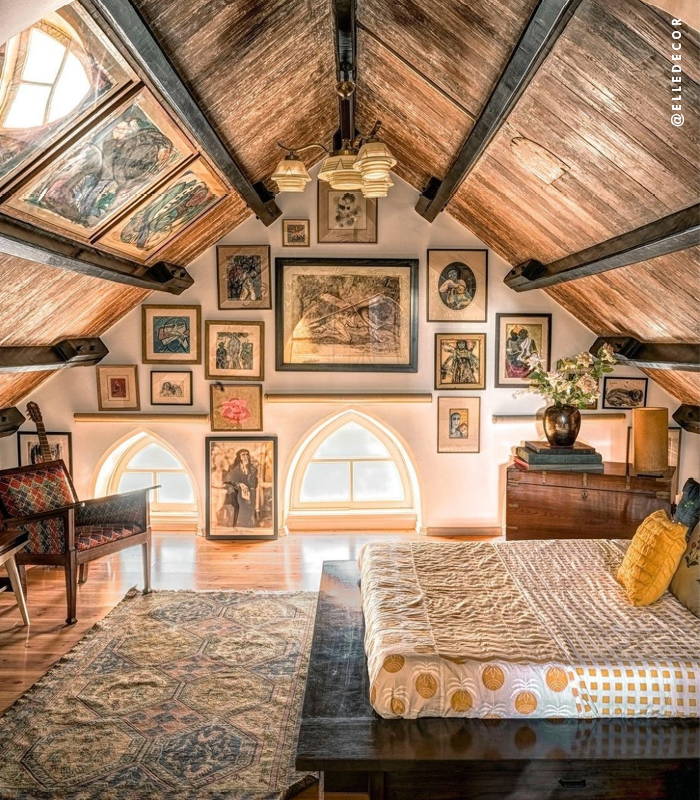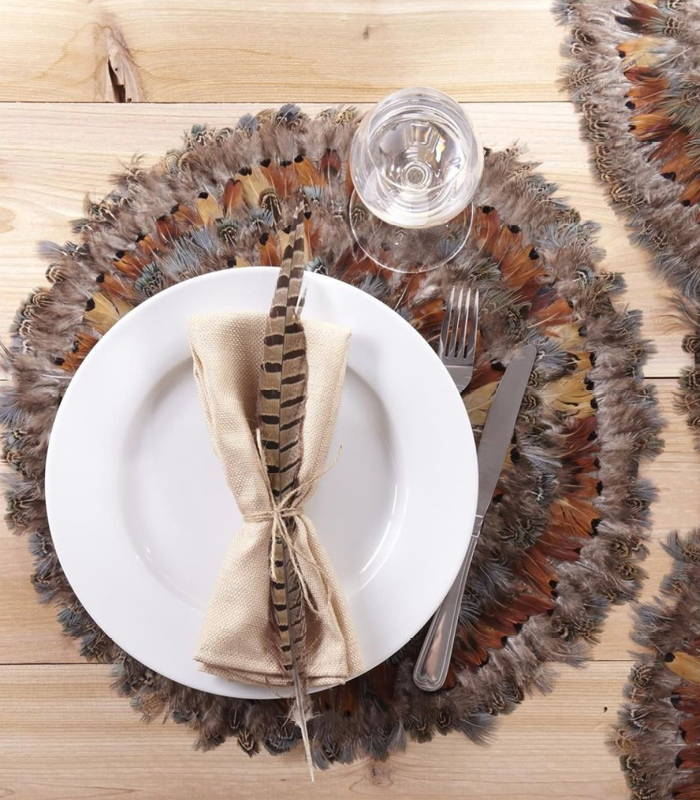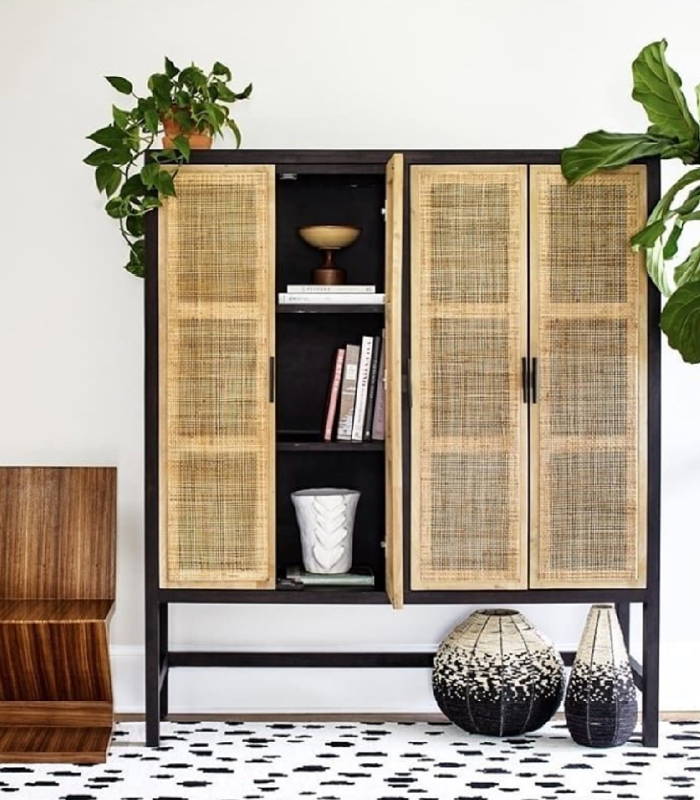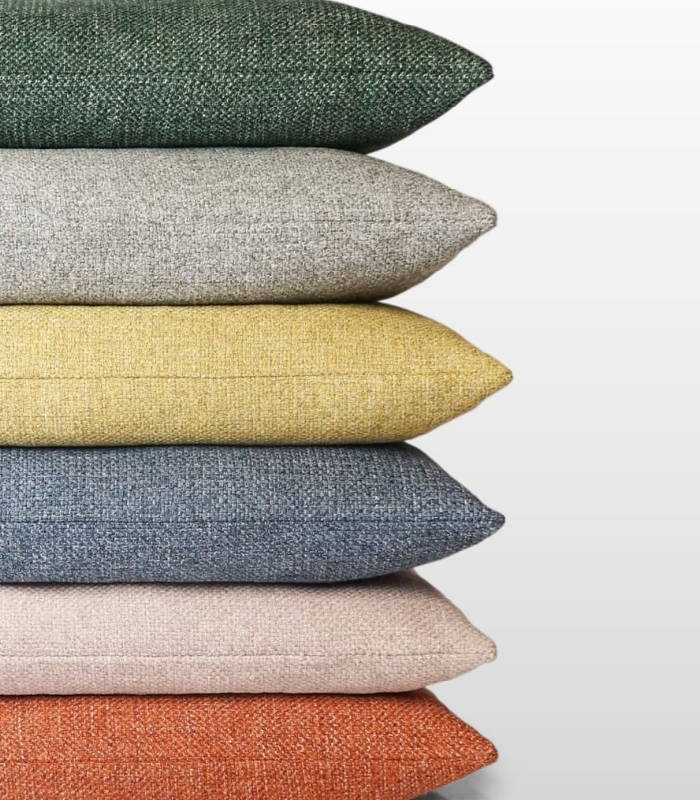 ---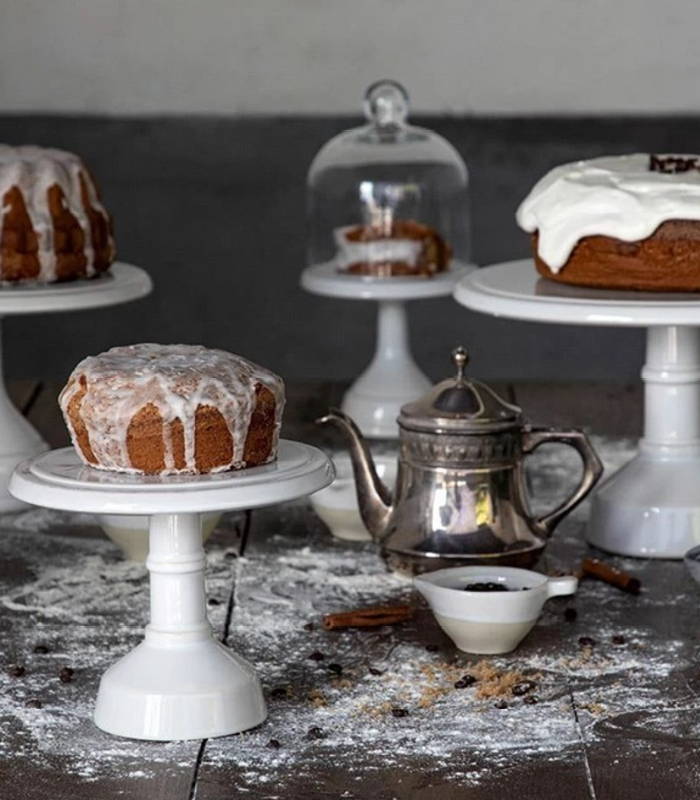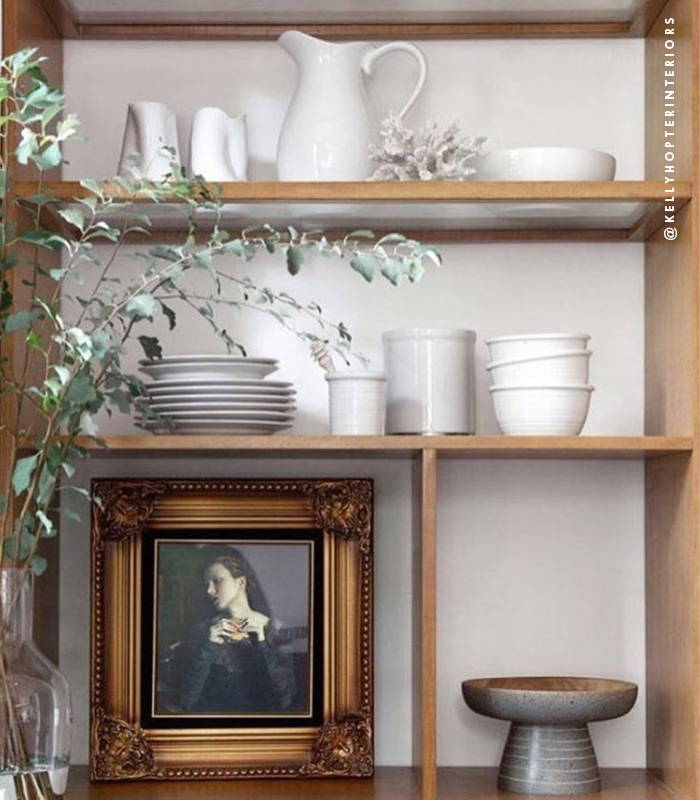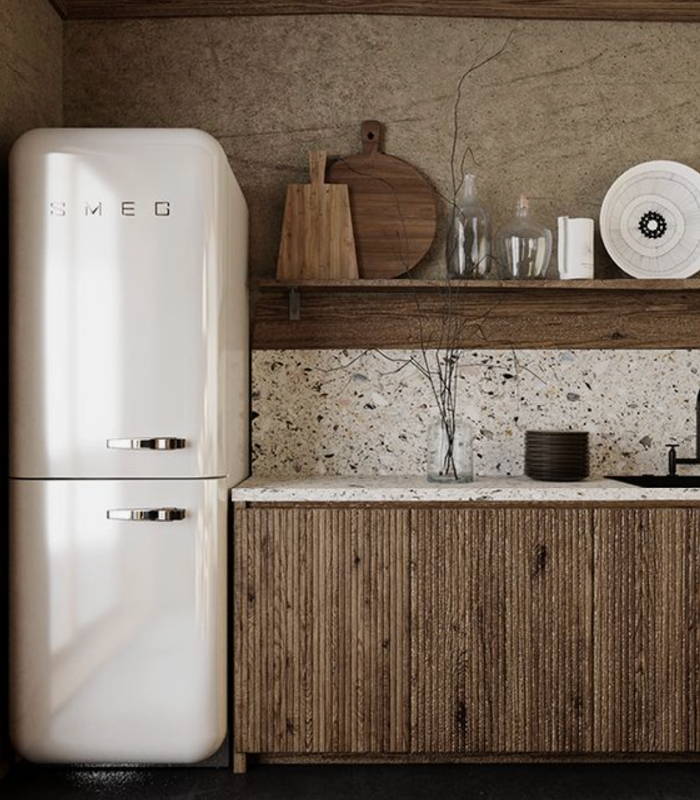 For a true farmhouse look try styling your kitchen with your favorite pieces on display! Hang copper pots and pans over your island and display beautiful Dutch ovens on open shelves. We love the charming look of rustic white dinnerware and pressed glass. Try layering footed water goblets, pitchers and stacks of serving bowls on raw wood shelves.
---
---
---