15 Tips to Transform Your Guest Bedroom Into a Luxury Stay
When you open up your home to guests, it's somewhat of an intimate experience. Make your guests feel special by making their guest room into a place that caters to their needs and makes them feel welcome and loved! With just a few considerations, you can transform your guest room into a luxurious experience. We spoke to bedding designer Peri Lauren to get some of her top tips on how to transform your guest bedroom into a luxury stay.
FROM PERI LAUREN::
There are so many things that go into making a guest room feel cozy for your guests! The focal point is always the bed. As soon as you walk in your eyes are drawn to see where you will be sleeping. When you look at the bed in a guest room it should always feel cozy and comfortable. This is achieved with great pillows, accent pillows a fluffy comforter and even an extra blanket. Comfortable sheets and pillowcases will definitely do the trick once in bed! In addition, having nice lighting above and a bedside lamp if possible. This way when your guest is relaxing at night, they can read with just the lamp on. A tray to put your valuables on is also a warm touch. Of course your guests will feel right at home with a beautiful bud vase with some fresh flowers. Next would be a candle to fill the room with a light fragrance which is always so relaxing giving off spa feels! In the night should your guests be thirsty, a glass and small pitcher will do the trick instead of them finding their way to the kitchen! These are my picks for an amazing and welcoming guest room. Your guests might never want to leave!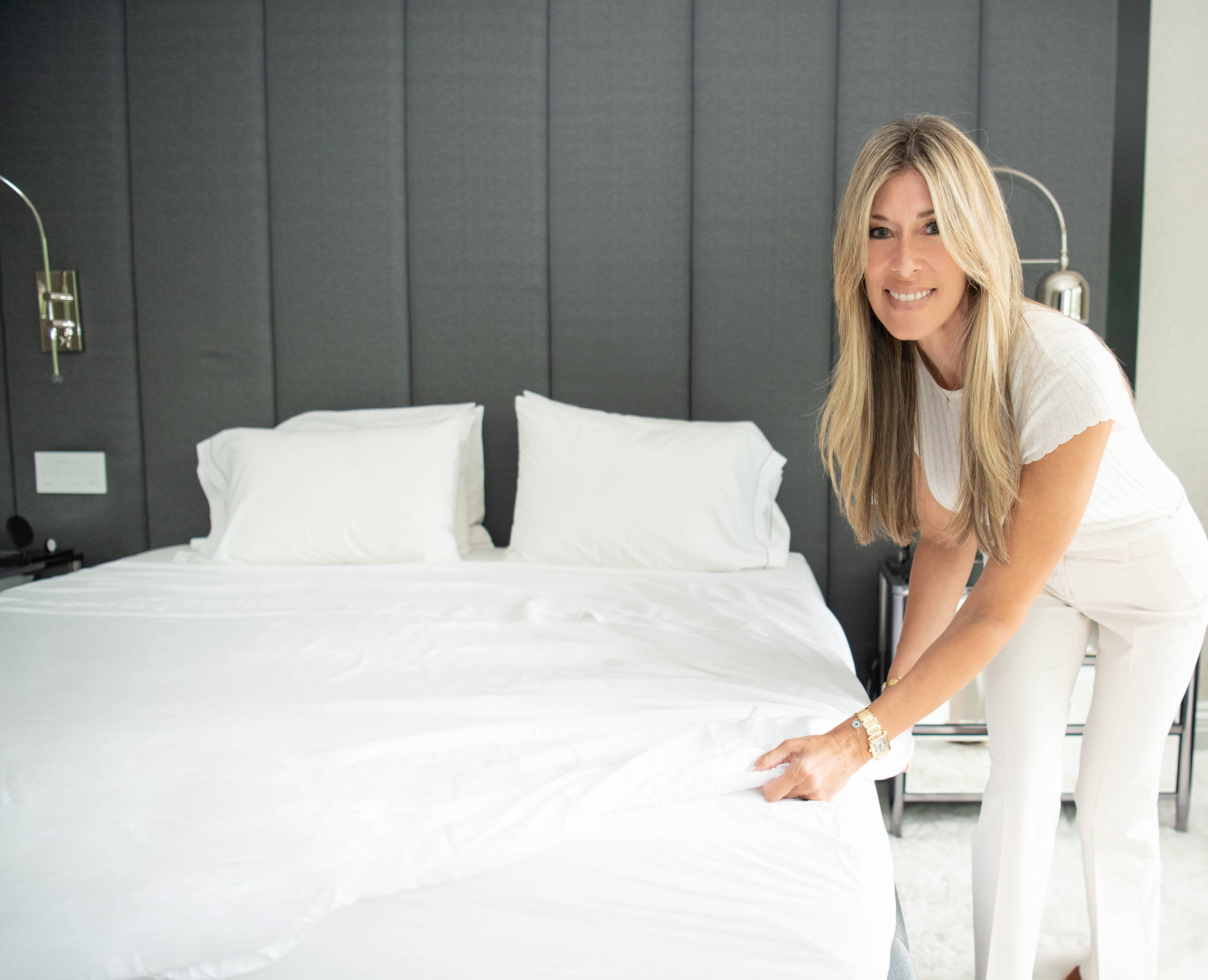 MAKE THE BED BEAUTIFULLY
1. DRESS THE BED WITH Comfortable Sheets
"Your perfectly made bed is easily made with my sheet set! Your top sheet will stay in place so you don't feel like you made a mess of such a gorgeous bed in the morning!"
We love the Peri Lauren bamboo sateen sheet set that Peri designed herself to make making your bed quick and easy.
2. ADD A COVERLET
"This coverlet has just the right amount of quilting to give your bed a luxurious feel."
There is something that feels very tailored and hotel-like about a bed made with a beautiful coverlet. We love the added texture and colors of the Home Treasures Single Coverlet.
3. ADD Matchings shams
"Matching Shams are a necessity."
Having the whole matching set is what makes the room feel put together and more hotel-like than that of a mis-matched homey vibe. We love the Diamante sham & duvet color for a clean and tailored look.
4. INCLUDE ACCENT PILLOWS FOR A LITTLE COLOR
Peri loves the D.V. Kap sprout pillow but we love to layer several throw pillows together at once! Whether you mix several patterns and sizes or stick to the same colors, adding in plush throw pillows will make any guests bedroom feel comfortable and welcoming!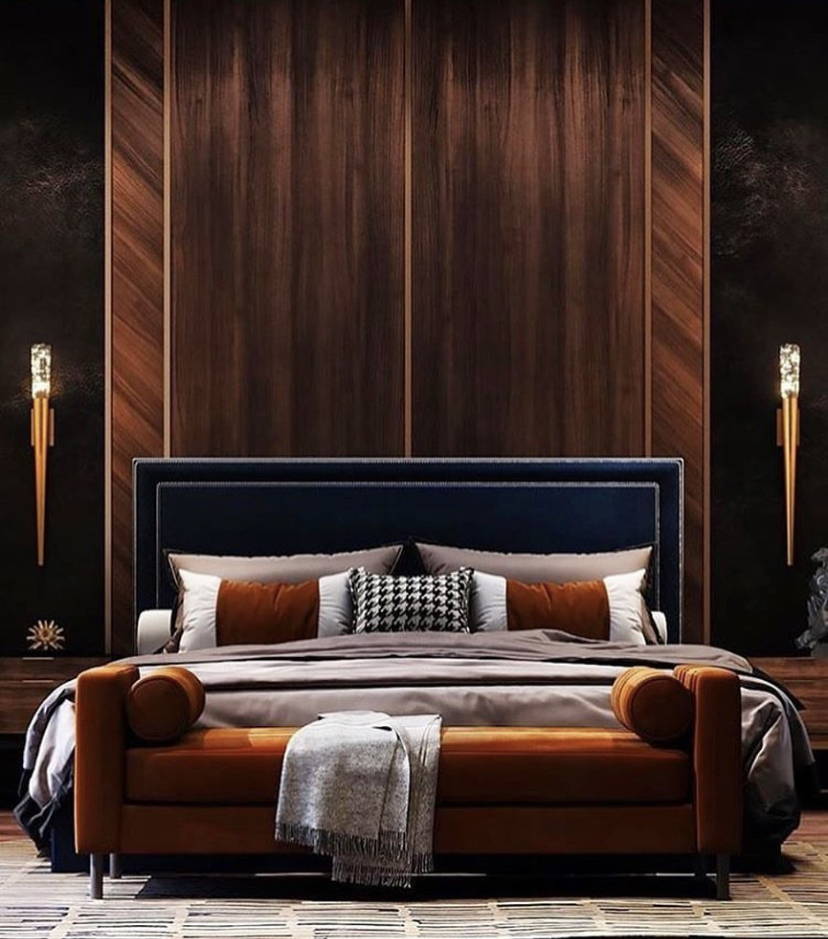 Create comfort
5. Set Up a place to unpack
It's always seemed a bit odd (and dirty) to place your luggage on your bed to unpack after it's been through its own journey to arrive with you. Giving your guests a place to set their luggage like a bench or even an actually luggage stand like the Interlude Home Ritz Luggage Stand.
6. mAKE SURE THERE'S A COMFY PLACE TO SIT
Make sure your guests have a place to relax aside from the bed to make them feel comfortable and allow them to do things like get a bit of work done, read a book or even just somewhere to set their purse or toss their jacket. We love having a bench, a few ottomans or a pair of occasional chairs at the foot of the bed when room permits. We particularly love the Bernhardt Silas Chair!
7. ADD EXTRA LAYERS AND TEXTURE TO BEDDING
"A warm blanket is always a good idea as you never know when it might be cool at night."
Whether your guest needs some extra blankets on a cold nights, or just wants to curl up with a book on top of the covers and have a nice little blanket to snuggle with, we think a beautiful throw blanket can be as functional as they are beautiful. We love the Harlow Henry striped throw and have some other gorgeous knit and mohair options to explore!
sET UP THE BEDSIDE TABLE
8. ADD LIFE WITH a vase and GREENERY
"Love this set of honeycomb vases for a pretty look on your night table."
Even a single stem can add in a layer of charm and life to your guests room and show just how thoughtful of a host you are! Peri loved the Tozai Home Honeycomb Vases as an example. We love those or any small color vases like the Hibiscus glass vases as well.
9. aDD SOME TRAYS
"A set of nesting trays will come in handy when your guests want to put down their drink or valuables. Use trays throughout your home in various ways, I love to add fruit in the kitchen and serve cheese on them. I especially love a non-traditional use for them like a nightstand."
Global Views Stepped Nesting Trays
10. iNCLUDE Water PITCHER AND GLASses
"Place a pitcher and a glass on the nightstand for a refreshing welcome."
Having a glass of water by the bed is s must for us, especially after enjoying some wine with dinner! Dress up that H20 with a gorgeous glass and pitcher like the Truro Platinum Glass Pitcher.
Make your guests feel at home
11. Light a candle
"The warm scent my candles give off as soon as you walk in will immediately make your guests feel like they were invited to a spa!"
A flickering flame adds such a layer of elegance to a room that immediately helps people relax. Peri loved fragrances so much she created her own line of deliciously scented candles that smell too lovely to describe! Did we mention that make the perfect gift? Explore the Peri Lauren Allure Scented Candle.
12. ADD BEDSIDE LIGHTING
"A pretty lamp will give off the necessary light when it comes time to settle in for the night."
No one wants to get out of bed to turn the light off after tucking In with a good book, having an easy on and off bedside lamp Is key, especially when someone needs to make a late night restroom trip and doesn't know the lay of the land In the dark! See Peri's favorite lamp, the Jaime Young Clover White Table Lamp.
GUEST Bathroom essentials
13. Have extra towels & washcloths
After making your beloved guests room so lovely, don't forget the bathroom! Keep them feeling pampered by leaving them their own clean towels and washcloths so they don't need to worry about which ones to use. We love the uber soft Graccioza Contour Bath Towels.
14. Provide a cozy robe
Keep your guests' relaxing stay going by giving them their own plush robe to use when making their way to bed or to and from the bathroom, no one wants to fill up their suitcase with one, but everyone appreciates one! We adore the thick and luxurious Graccioza Long Double Loop Bathrobe.
15. STOW AWAY NOT SO ATTRACTIVE ESSENTIALS
Last but not least, don't let your guests see your messy countertops when they arrive which may make them feel like they're invading your personal space. Check out the Global Views Luxe Organizer or a beautiful box that is functional and beautiful. Keep your own items stored away or make them their own amenity kit with hotel amenities you've scurried away from your own trips! Having a spare toothbrush, toothpaste, hairbrush and q-tips and cotton balls will keep them feeling as if they're checked into their favorite 4-star hotel and ever so appreciative of your gracious experience in your home.
---
Peri Lauren Interiors Guest Bedroom Picks
---
---
Meet Peri Lauren Interiors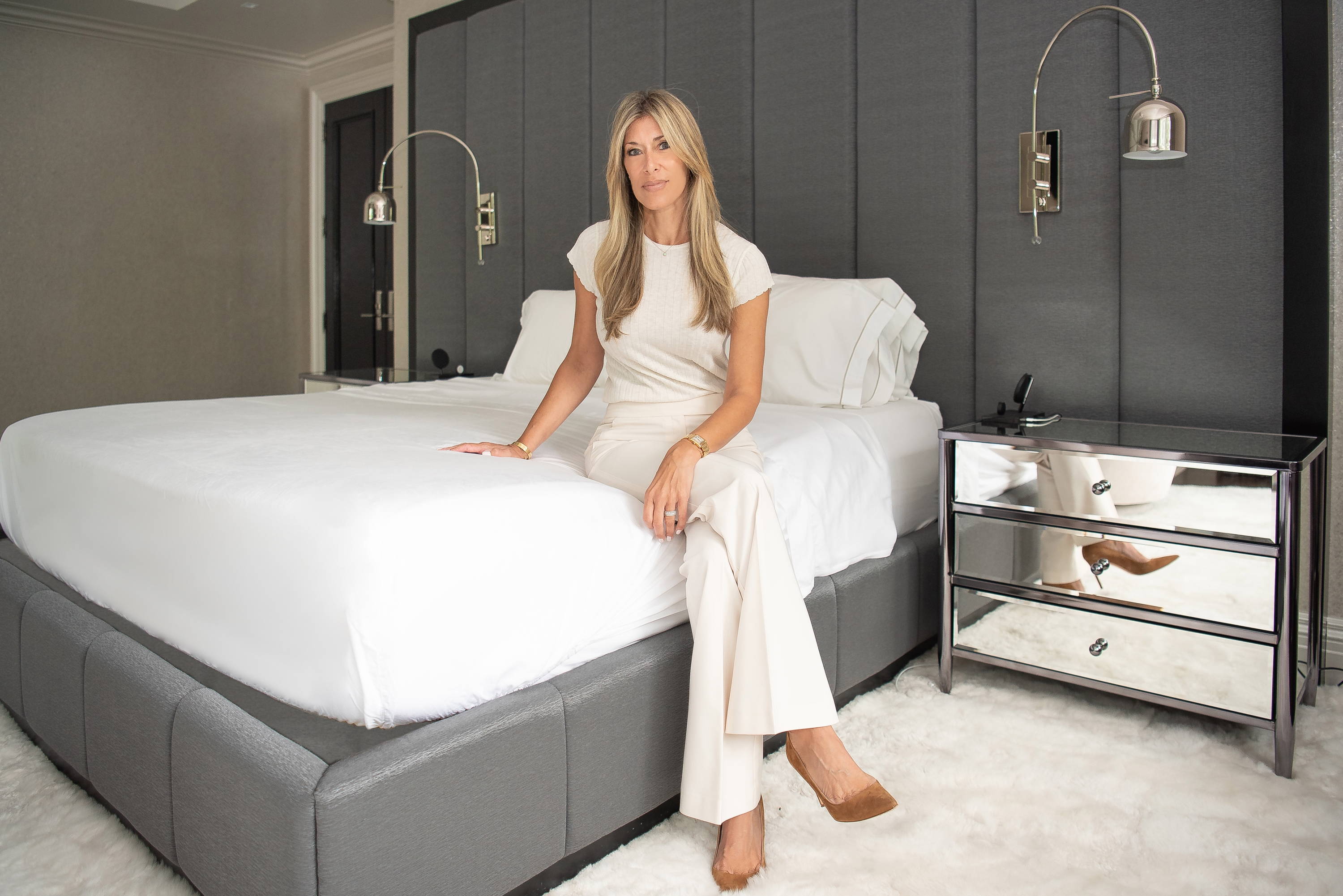 I always loved the look of a top sheet on the bed. It's such a finished look when your bed is made but I could never get it right! I fought with my flat top sheet. Just when I thought I had it measured right, I would go to tuck it in at the corners and if it was not straight I would have to start all over!
I thought there had to be an easier way! So I invented a top sheet that was fitted at the bottom and flat at the top. It achieved the look I was going for without the measuring, tucking or bending! I had a sample made, tried it on my bed, and it worked! I knew I was on to something! I patented my fitted top sheet and licensed it to a bedding company. It sold out everywhere!
I hope you enjoy them as much as I do and how much time it will save you making your bed every morning!
Instagram- @perilaureninteriors
---